Bayshore's Northern Nursing is a leader in the provision of community health relief staffing services to aboriginal and northern communities across Manitoba, Northern Ontario and Quebec. Since 1997, our dedicated management team has been committed to delivering exceptional patient care. To our community health nurses we offer unlimited opportunities for dynamic professional and personal growth.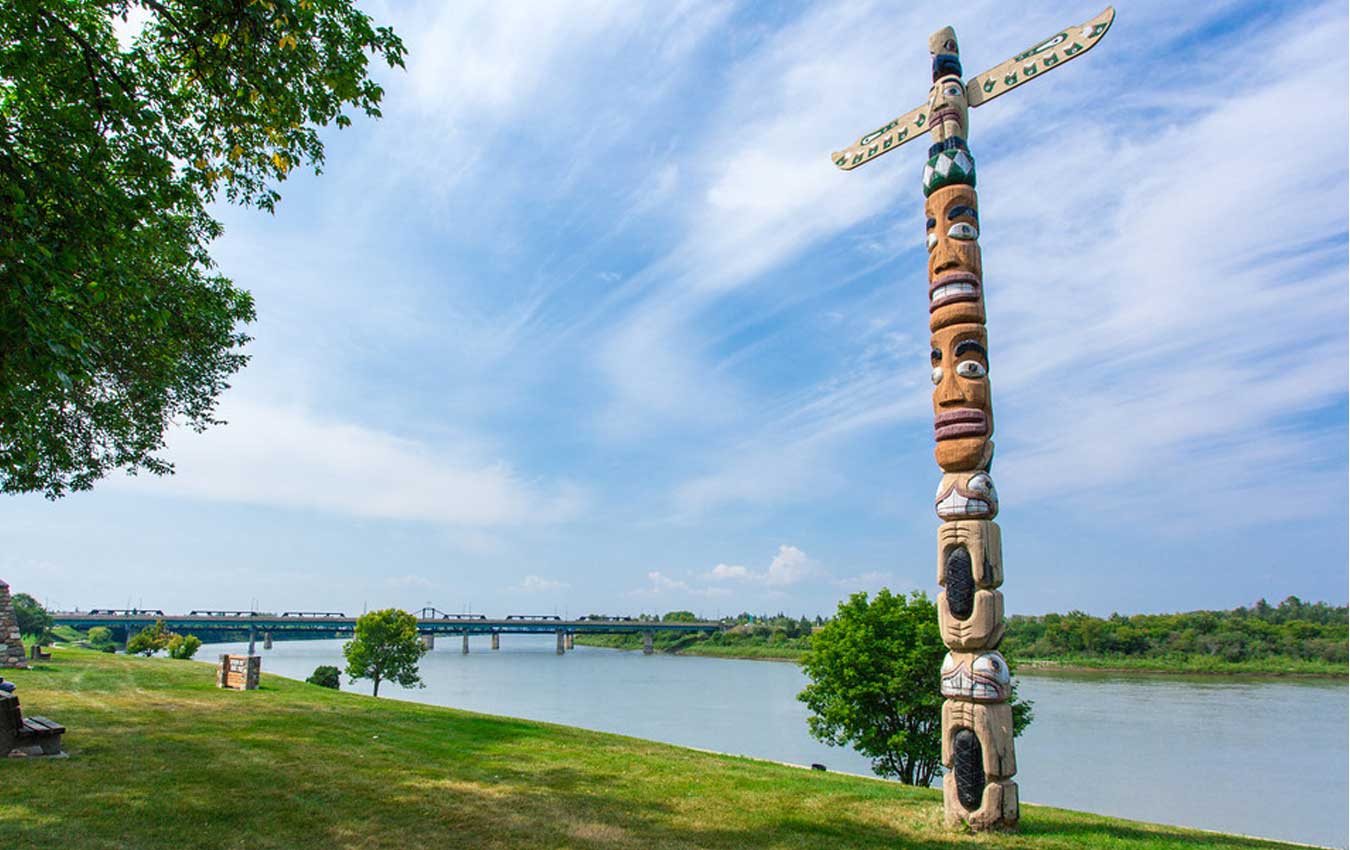 Ancient boreal forests, unspoiled wilderness, spectacular northern lights… remote nursing is a unique opportunity to experience the power and beauty of Manitoba's north and to learn more about the proud and diverse cultures of First Nations communities.
Our nursing stations are well equipped to treat community members of all ages – from newborns to elders. English and aboriginal languages are spoken in the communities. Whenever an interpreter is needed, friends or family members are there to help.
A station may have from two to 12 nurses, depending on the needs and size of the community. All stations have 24-hour security, and community members provide reception, maintenance, housekeeping and community health support services.
For more information about our Northern Nursing program, please contact the provincial contact person listed below for the province you are interested in working.
Communities we serve
Québec
Contact Information:
Brenda Testaguzza,
Area Director
(514) 879-5657 Ext. 20101
Lac Rapide
Québec
Winneway
Québec
Akulivik
Hudson Bay
Ivujvik
Hudson Bay
Inukjuak
Hudson Bay
Sanikituaq
Hudson Bay
Kuujjuarapik
Hudson Bay
Puvirntuq
Hudson Bay
Salluit
Hudson Bay
Umiujaq
Hudson Bay
Chisasibi
James Bay
Eastmain
James Bay
Mistissini
James Bay
Nemaska
James Bay
Oujé-Bougoumou
James Bay
Waskaganish
James Bay
Wemindji
James Bay
Whapmagoostui
James Bay
Manitoba
Contact Information:
Olwyn Lewis,
Area Director
(204) 943-7124 Ext. 40414
Bloodvein
Manitoba
Brochet
Manitoba
Cross Lake
Manitoba
Easterville
Manitoba
Garden Hill
Manitoba
Gods Lake Narrows
Manitoba
Gods River
Manitoba
Grand Rapids
Manitoba
Lac Brochet
Manitoba
Little Grand Rapids
Manitoba
Moose Lake
Manitoba
Nelson House
Manitoba
Oxford House
Manitoba
Pauingassi
Manitoba
Poplar River
Manitoba
Pukatawagan 
Manitoba
Red Sucker Lake
Manitoba
Shamattawa 
Manitoba
South Indian Lake
Manitoba
Split Lake
Manitoba
St. Theresa Point
Manitoba
Tadoule Lake 
Manitoba
Wasagamack 
Manitoba
York Landing  
Manitoba
Nunavut
Contact Information:
Olwyn Lewin,
Area Director
(204) 943-7124 Ext. 40414
Arctic Bay
Nunavut
Arviat
Nunavut
Baker Lake
Nunavut
Cambridge Bay
Nunavut
Cape Dorset
Nunavut
Chesterfield Inlet
Nunavut
Clyde River
Nunavut
Coral Harbour
Nunavut
Gjoa Haven
Nunavut
Grise Fjord
Nunavut
Hall Beach
Nunavut
Igloolik
Nunavut
Iqualuit
Nunavut
Kimmirut
Nunavut
Kugluktuk
Nunavut
Kugaruuk
Nunavut
Pangnirtung
Nunavut
Pond Inlet
Nunavut
Qikiqtarjuag
Nunavut
Rankin Inlet
Nunavut
Repulse Bay
Nunavut
Resolute Bay
Nunavut
Snaikiluaq
Nunavut
Taloyoak
Nunavut
Whale Cover
Nunavut
Ontario
Contact Information:
Chantal Matte
Manager of Clinical Practice/OHSS
(613) 938-1691 Ext. 31580
Bearskin Lake
Northern Ontario
Big Trout Lake
Northern Ontario
Cat Lake
Northern Ontario
Fort Hope
Northern Ontario
Fort Severn
Northern Ontario
Grassy Narrows
Northern Ontario
Gull Bay
Northern Ontario
Kasabonika
Northern Ontario
Kashechewan
Northern Ontario
Keewaywin
Northern Ontario
Lansdowne House
Northern Ontario
Muskrat Dam
Northern Ontario
New Osnaburgh
Northern Ontario
North Spirit Lake
Northern Ontario
Ogoki
Northern Ontario
Peawanuck
Northern Ontario
Pikangikum
Northern Ontario
Poplar Hill
Northern Ontario
Round Lake
Northern Ontario
Sachigo Lake
Northern Ontario
Sandy Lake
Northern Ontario
Summer Beaver
Northern Ontario
Weeneebayko Area Health Authority (WAHA)
Northern Ontario
Webequie
Northern Ontario
White Dog
Northern Ontario