Discover Assured Living by Bayshore and Best Buy
They were always there for you. They watched over you, guided you, and protected you, all while building their own lives and chasing their own dreams. Now, help them enjoy this time of life, where they can sit back, relax, and focus on living life to the fullest.
Peace of mind for you and your loved one
Give yourself or a loved one wellness and smart technology that keeps you connected, monitors activity, and keeps you safe.
From motion sensors, customized notifications, wellness reports to access to Geek Squad Home Membership and access to a registered nurse through Bayshore HealthCare, Assured Living provides the solutions you and your loved one need to feel safe, secure and independent.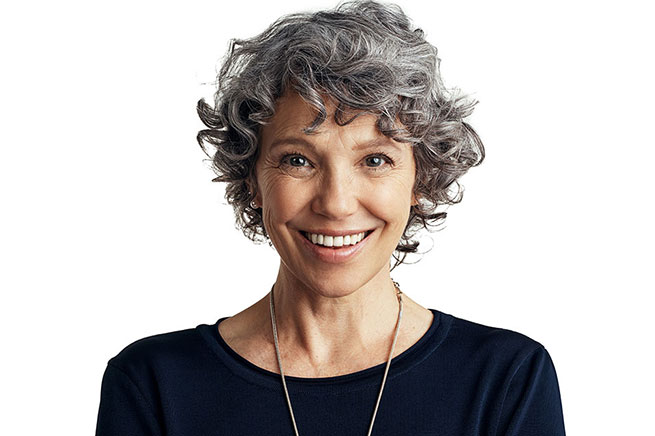 The Assured Living program includes:
A package of connected devices, an app, and ongoing support. The smart devices and sensors work in your loved one's home to send information to a smartphone or tablet. All devices are easily installed and removed—with no drilling or wall mounting needed.
Information about your loved one's activity in their home. Sensors connect to the app through a smartphone or tablet to keep you informed about your loved one's physical wellness.
We'll schedule your in-home consultation with Best Buy's Geek Squad. Geek Squad will deliver and set up your hardware, walk you through the system, and provide on-going technical support.
Access to Bayshore's Health and Wellness Concierge program.You'll receive access to a Bayshore registered nurse, specialized in senior's care, who can help you navigate the healthcare system and provide you with expert advice on health and wellness, including mental health. Our Health and Wellness Concierge service also provides you with information about power of attorney, assistance with interpreting your medical charts, information on vaccinations and recommendations about in-home care services offered through Bayshore HealthCare.
Geek Squad Home Membership. As an Assured Living customer, Geek Squad Home Membership services are available 365 days a year in the home where the devices are installed. You'll receive remote 24/7 tech support on ALL tech devices, old or new (purchased at Best Buy or elsewhere), discounts on products such as printer ink and batteries, virus removal and anti-virus software, discounts on services and repairs (including installing your TV, setting up printers, and repairing appliances) and special members' only discounts.
Starter Package
Setup fee: $199.99 + Monthly: $79.99 (not inclusive of taxes)1
Included
Home Membership
Remote 24/7 tech support on ALL tech devices, old or new
Assured Living technical support is available 7 days/week from 9am-5pm PST
Remote monitoring on wellness monitoring technology and notification upon exceptions
Repair / replacement for wellness monitoring technology
Discounted services and repairs e.g., mounting, setting up printers, repairing appliances 2
Anti virus
Virus removal
Special members' only deals and discounts
Health and wellness concierge
Included
Service
Free on-site consultation
Installation
Post installation tutorial
Wellness report
App and dashboard
Customized notifications
Unexpected activity alerts
Included
Hardware
Panel
1 x motion sensor
3 x contact sensors
Bed sensor
Choose any add-ons from this list and receive complementary monitoring services 3, 4:
Smart lock
Camera doorbell
Indoor camera
Outdoor camera
Smart plug
CO detector
Smoke detector
Flood detector
Wrist panic button
Stationary panic button
Smart thermostat
Chair sensor
Extra contact sensor
Extra motion sensor
To view product descriptions of all the add-ons, click here.
1Price based on a 6 month term, 2Available in select areas only, 3Hardware is available for purchase, 4Installing additional units post initial setup for $99.99 + applicable taxes.
Now available in Greater Toronto Area, Vancouver, Kelowna, Kamloops and on Vancouver Island
Assured Living is currently available in Vancouver, Kelowna, Kamloops, Vancouver Island, the Greater Toronto Area, including the City of Toronto and Durham, Halton, Peel and York Regions. Discover how our range of Assured Living solutions can help you and your loved ones focus on the things that really matter.
Now taking consultations in BC and select regions in Ontario.
Call us today to get started 1-866-697-4501
Looking for this service in your area? Let us know.
If you would like this service in your city, please fill out this form. Your feedback will help us to understand the demand. Our aim is to always listen to our clients' needs and offer the best service possible.
Bayshore Care Planner
Care now. Care later. Care advice.
Getting started with Bayshore's online Care Planner is easy. Finding home care for yourself or a loved one often begins with one simple question – "Where do I start?" By answering a few questions about who needs care and their medical condition, our online Care Planner tool will create a customized care plan, recommend home care services and provide you with relevant resources.

Whether home care is required immediately, or you're simply researching options, Bayshore's Care Planner is a great place to start.
Let's Get Started
To get started, please tell us a bit about yourself.
Continue