Let us help you get around
Do you find that going shopping, running errands or getting to appointments can be a challenge on your own? We can assist you every step of the way. With transportation provided by Uber* and a qualified caregiver from Bayshore Home Health, we'll help you get from your home to your destination and back again, safely and affordable.
Personalized, door-to-door service
Our goal is to make your outing enjoyable, comfortable and safe. Wherever you're headed, we can provide the transportation and a Bayshore caregiver to accompany you.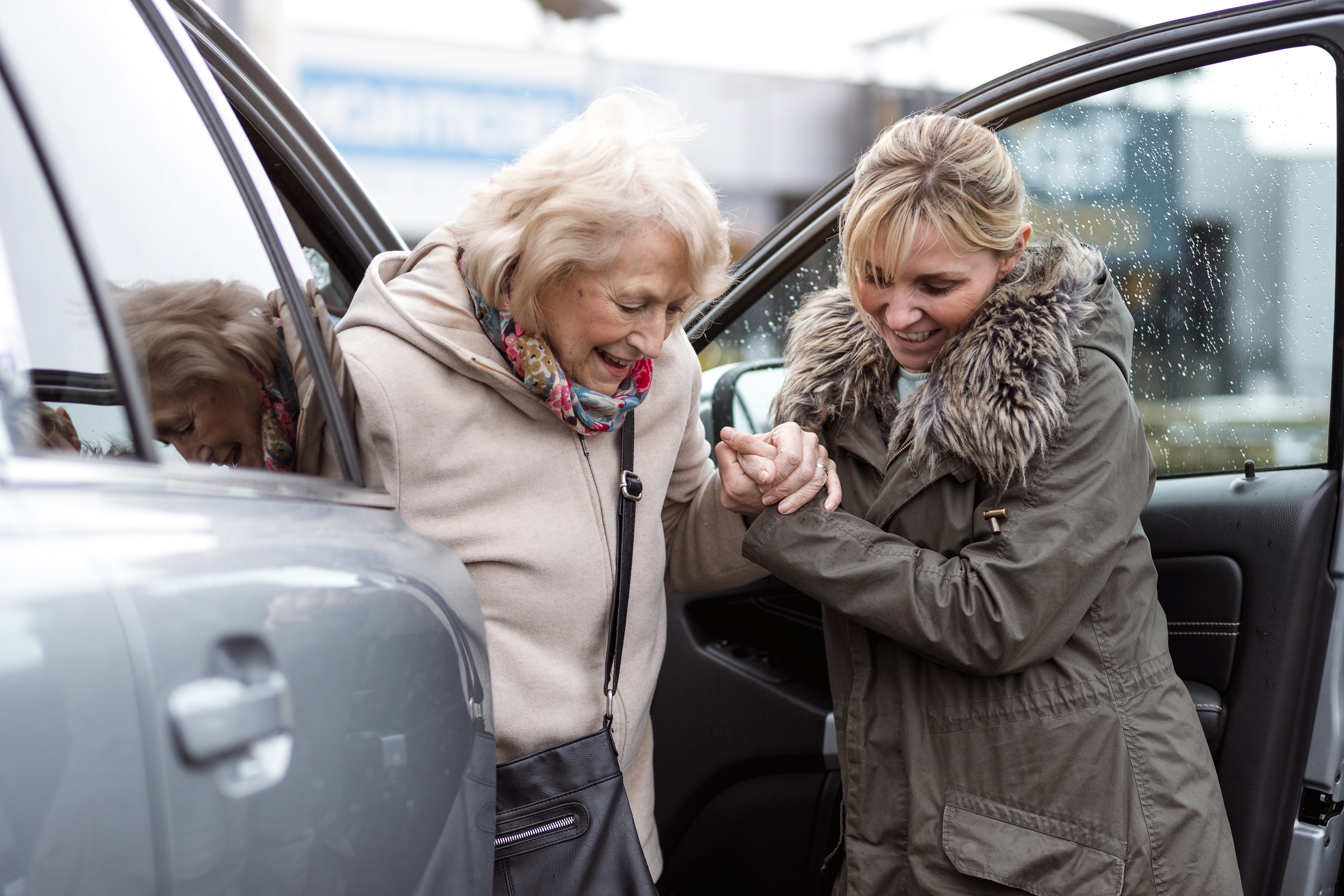 Our packages* start at $99 and include:
UBER transportation provided within city limits
2 hours with a personal caregiver
Assistance with jackets, parcels, mobility equipment
Caregiver taking notes at your doctor's appointments to share with your family later
* Bayshore reserves the right to substitute Uber with another transportation provider at our discretion. If Uber charges surge pricing at the time of travel, an additional fee may apply. Clients will be billed for time used if more than 2 hours is required. Additional transportation and wheelchair assistance packages are available. 
Now available in Mississauga, Ontario
Escorted transportation provided by Uber with a qualified caregiver from Bayshore is currently available as a pilot project in the Mississauga area.
To book this service in the Mississauga area, please call us at 1.877.289.3997
Looking for this service in your area? Let us know.
If you would like this service in your city, please fill out this form. Your feedback will help us to understand the demand. Our aim is to always listen to our client's needs and bring the best service possible.
Bayshore Care Planner
If you are new to home care or need additional services, let us help you find the care you need. Our care planner also provides helpful information and resources to support you through your care journey.
Let's Get Started
To get started, please tell us a bit about yourself.
Continue