Bayshore Home Health – Smiths Falls, ON
Services are available 24 hours a day, 7 days a week
Our services include:
Personal Care Services
Medical Services
Dementia Care Services
Also at this location:
Help with grocery shopping and errands, In-hospital observational care, Post-surgical care
Making a Difference in Our Clients' lives, everyday!
On Jan 9th 2020 I completed a support visit with my staff and got to meet Mr. Stroud for the first time. When I arrived, Mr. Stroud was happy and smiling and told me his caregiver was great – she never stops when she is visiting him and she will sometimes sing with him.
As we went through the paper work he began telling me about himself and his life, as seniors often do to younger generations. I have worked in health care my entire working career, starting as a PSW. I have always loved listening to seniors' stories; especially when that senior is as lively, energetic, and adventurous as Mr. Stroud.
Mr. Stroud had a guitar in its case on the couch. He told me he used to play his music all over the Ottawa Valley, and has continued on in his later years to play. Unfortunately, he is no longer able to hold the guitar up properly, so he sits it on his lap and uses a thumb pick and then places his harmonica on its holder around his neck. After getting everything in place, Mr. Stroud looked up at me and asked "What kind of music do you like?"
I have loved music since I was a baby and played trumpet in high school. I told Mr.Stroud that I am currently learning to play guitar but I always sang, mostly into a hair brush in front of my mirror. He laughed and replied "Well I won't judge and you can't be any worse than the painful stuff I hear on the radio today".
Thankfully, when I was growing, up my parents were into all kinds of music so I could pick something he might know……who better than the man in black himself, Mr. Johnny Cash. Mr. Stroud's face lit up at this suggestion, I could tell this hit a chord with him. He began to play and I started to sing. What was to be one song turned into three songs and a half hour conversation about Mr. Stroud winning his battle with alcoholism, losing his son only weeks before his birthday, and the love he had for Dora, who is a long haired cat.
Before I left Mr. Stroud's, he told me he hasn't had that much fun since the early 80's. I told him I wasn't even born yet and he laughed and told me never get old. "They lie", he joked. "It isn't the golden years, only your pee is golden."
I am so grateful to have a job that allows me the time to sit and just be company for someone. It is in those times that we as nurses, PSWs and companions can really make a difference for our clients.
Amanda Hodgins
Nurse Supervisor/Lanark and Renfrew County
Bayshore Home Health
Meet our team
At Bayshore Home Health, we want to provide the best home care for you or your loves ones – with less stress and worry. Our Smiths Falls branch is here to look after all your home care needs.
Jennifer Hess, Area Director and Sophea Taing, Care Manager will assess your needs, provide personalized care plans and offer support in navigating the healthcare system.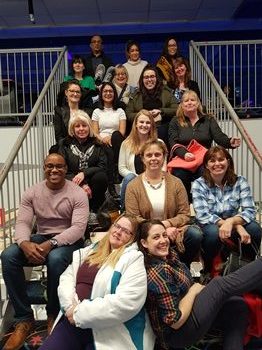 Job Postings
We are Hiring!
Bayshore Home Health is looking for caregivers, RNs and RPNs. We offer flexible hours, a competitive wage, benefits and training. Send your resume to jobs@bayshore.ca
Giving Back
Our Local Charity Partner:
Rural Ottawa South Support Services – A Friendly Voice Program
Rural Ottawa South Support Services (ROSSS) is a non-profit, charitable organization committed to excellence in the delivery of rural community support services. It champions the rights of seniors, people with disabilities and caregivers.
Each Bayshore branch gives back to the local community by supporting a local charity partner through the Bayshore Foundation for Empowered Living. The Bayshore Foundation helps Canadians who are experiencing aging, illness or injury to take control of their independence. Every dollar raised in a community stays in that community. All donations from individual donors will be match 50% by the Bayshore Foundation.