Bayshore Medical Personnel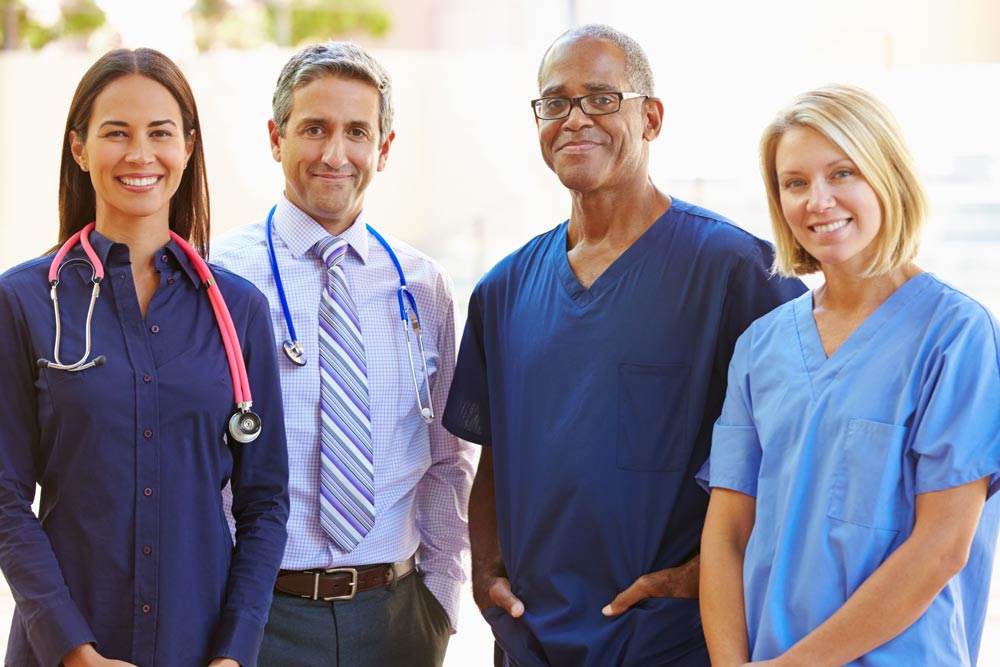 The Bayshore Medical Personnel division supports our customers' mission to deliver excellent healthcare services by sourcing and hiring highly qualified healthcare professionals across the country to help fill their needs. Bayshore has partnered with Calian to provide health support services to the Canadian Armed Forces (CAF), the Royal Canadian Mounted Police (RCMP) and Veterans Affairs Canada (VAC).
We are honoured to support those who have and those who continue to serve and protect our country and are committed to delivering a unique Bayshore experience built on our principles which sets us apart as an organization, caring for our community beyond just health care needs.
As Stuart Cottrelle, our President, stated "Bayshore strives to make a difference in people's lives and there is none more deserving of excellent health care services than those who offer their lives to protect and serve us. I am honoured that Bayshore has been chosen to be part of the team to provide health care personnel for the Canadian Armed Forces, the Royal Canadian Mounted Police, and Veterans Affairs Canada." We hope you would want to join us in this honour and in achieving our mission of delivering exceptional service to those remarkable Canadians.
Bayshore's Medical Personnel division is looking for talented personnel to staff clinics, hospitals, and offices that support those who have and those who continue to serve and protect our country.
Join the Bayshore Family!
We're hiring bilingual Registered Nurses to work on-site in Saint-Bernard-de-Lacolle, at the Roxham Road border crossing with the RCMP. Nurses will be working with asylum seekers who need nursing assessments. Various shifts are available to provide continuous 24-hour support to the RCMP. One year contract. Part-time and full-time positions are available.
Candidates must have at least 1 year of full-time equivalent experience in an ER or critical care environment, in the last 3 years. Advanced physical assessment skills are required.
Qualifications:
– Ability to obtain a Government of Canada Security Clearance
– Bilingual in English and French-speaking and writing mandatory
– Current unrestricted OIIQ license
– Current BLS
– Valid driver's license and the car in order to move from the main site to a secondary site     (very close by) during a shift.
Other Qualifications we can help with:
– N95 mask fit test (in the last 2 years)
– WHMIS (in the last 2 years)
To apply, please contact bmprecruiter@bayshore.ca. The deadline for applications is September 9, 2020.
Our team is also looking for:
Physicians, notably those with occupational health and disability management experience
Registered Nurses (RN) with general experience and those with public health, perioperative nursing, conscious sedation, mental health, occupational health, and/or disability management experience
Registered/Licensed Practical Nurses (RPN/LPN)
Occupational Therapists
Pharmacists
Pharmacy Assistants
We have full and part time opportunities, in various locations across Canada, with options for no evenings, weekends, overhead/admin costs. We offer stable work volumes, opportunity to work in different communities and with motivated patients. If you are interested in joining our team, contact us at BMPrecruiter@bayshore.ca.
For more information about the services we provide, visit our Bayshore Medical Personnel website, call us at 1.855.272.5700, or email us at BMPinfo@bayshore.ca. Our office is located at 1547 Merivale Rd, Suite 220, Ottawa, ON K2G 4V3.
Meet our team
Led by Joanne Dix, Manager of Operations in Ottawa with support from Scott Maloney, Director of Operations, Cindy Pelletier, Program Manager, and Andrew Campbell, Manager of Occupational Therapists. Bayshore Medical Personnel is a full service provider of highly skilled medical personnel for both institutional and corporate clients. Our staffing complement includes Physicians, Nurses, Occupational Therapist, Pharmacists and Pharmacy assistants. Bayshore Medical Personnel is proud to provide Health Care Professionals to the Department of National Defense (DND), the Royal Canadian Mounted Police (RCMP) and Veterans Affairs Canada (VAC). The Bayshore Medical Personnel team in Ottawa also includes Linda Tromp, Talent Acquisition Specialist, Lynn Card, Human Resources Coordinator and Mallory Stewart, Scheduling and Timekeeping Coordinator.