Post Acute Community Infusions
Specialty medications, infusion equipment and supplies, and education
We provide infusion medications, equipment and supplies. Our services, including pharmacist consultations, pump training, infusion education and infusion administration consultation, can be bundled as part of an integrated solution with nursing services.
Bundled programs can help to save health care dollars, reduce the likelihood of hospital re-admissions and improve quality of life for patients and their families.
Bayshore has developed digital innovations to coordinate medication and supply delivery to our integrated care teams. Our web-based tools support Case Managers and Care Coordinators on decision making and service delivery. We also have tools to assist care coordinators in selecting supplies best suited to meet patient requirements.
We meet and exceed provincial performance standards, Health Quality Ontario standards, OCP practice standards, NAPRA guidelines and MDEL Device licencing.
For more information, please email governmentservices@bayshore.ca.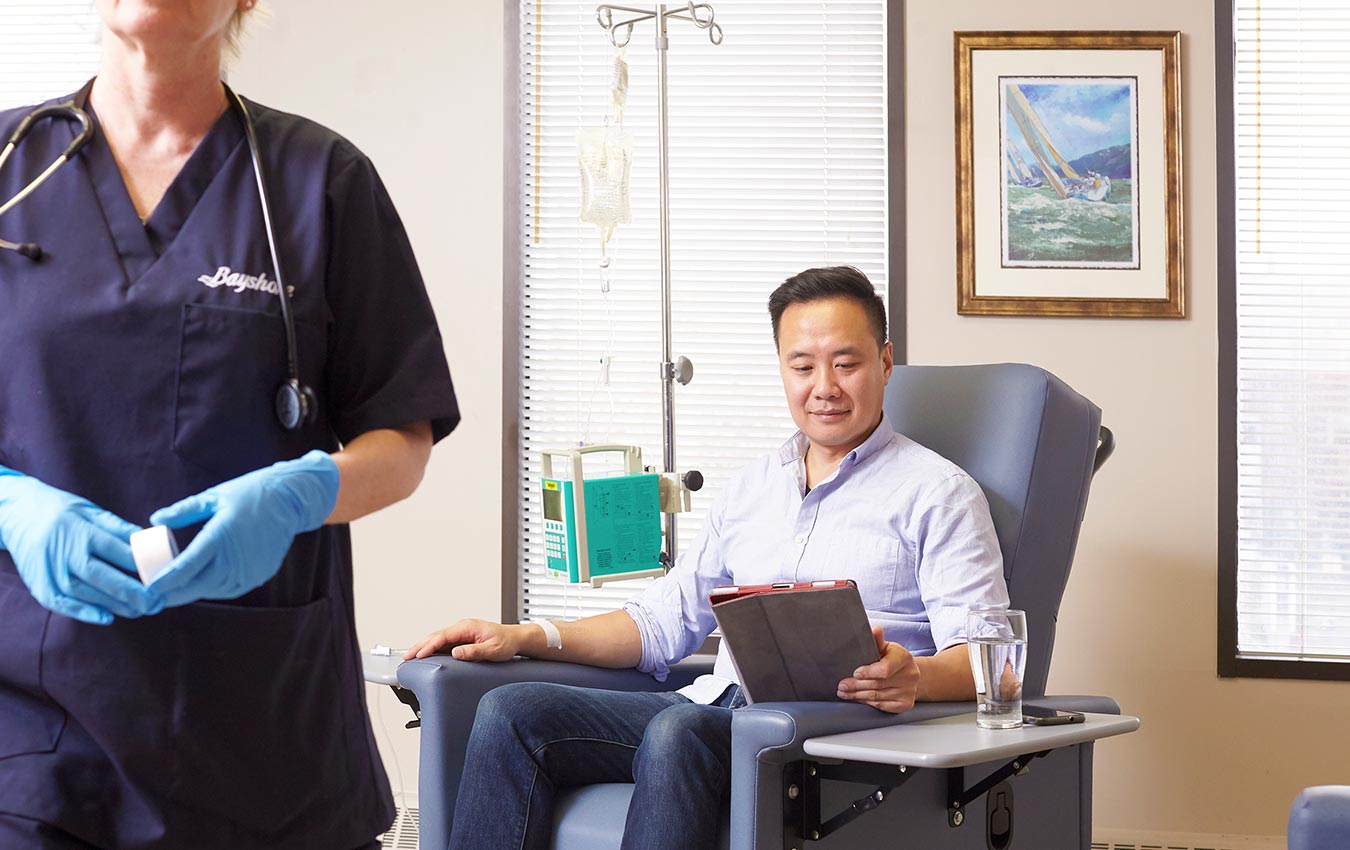 Meet the Expert
Our pharmacists oversee the preparation of medications from intake to delivery with the goal of providing the best patient care and service, and our quality monitoring and evaluation systems ensure that our facilities meet the rigorous Health Canada standards and USP and NAPRA guidelines.
Sherif Bakhoum, RPh, BSc (Pharm)
Director, National Pharmacy Operations, Bayshore Specialty Rx