At Bayshore Home Health, we pride ourselves on providing the best home care for you and your family.
Our Care Managers are your single point of contact for all your home health service needs – they are there to ensure that you and your family receive on-going support with no stress.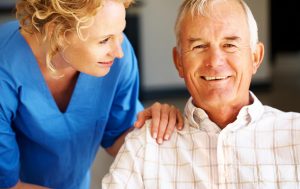 Bayshore Care Managers provide a holistic approach to care management, they are available to manage the details so that you don't have to. They can assist with:
Completing initial and ongoing assessments
Creating personalized care plans
Providing tailored information
Monitoring a changing situation and providing assistance in times of crisis
Support in navigating the health care system
Finding local resources and support programs
Ensuring services comply with standards of practice
Addressing all your questions and concerns
Many or our Care Managers have a background in social work, nursing or senior living and they are are dedicated to providing you with the care and support you need.
With no additional fees, this white-glove service is just one more way that Bayshore Home Health endeavours to deliver exceptional care. Learn more about the personal care services we provide.