Overview
Bayshore Home Care Solutions is a trusted provider of home health care services for government funders across Canada.
We work together with health authorities, hospitals and health system planners to provide cost-effective, integrated care solutions. These innovative partnerships support better health outcomes and quality of life for patients and their families.
For more than 50 years, Bayshore has enhanced the quality of life, dignity and independence of many Canadians. We are committed to achieving quality outcomes through best practices and collaboration.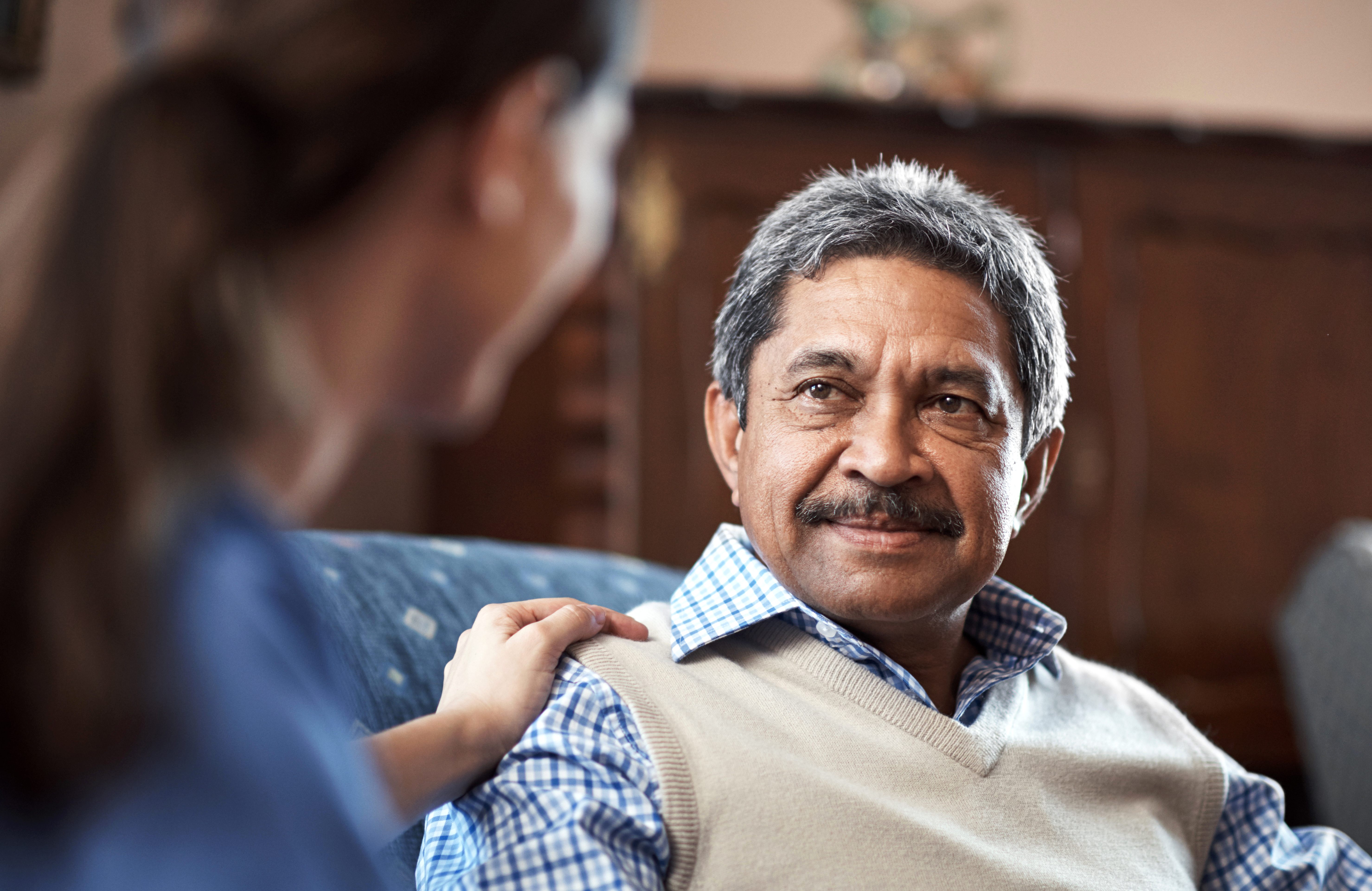 Our Government programs include:
Improving the Patient Experience
Bayshore's Clinical Program Accountability Model defines responsibility or accountability at each level of our organization to improve patient outcomes and reduce health care costs.
We have invested in creating specialized interprofessional teams and modern, robust information systems to support patient care. We leverage digital health and clinical informatics to help achieve clinical outcomes. And, our patient management system, Epsilon™, uses the standardized Resident Assessment Instrument to gather information on a patient's strengths and needs, individualize care plans, track changes in patient status and evaluate goal achievement.
Our services offer innovative opportunities to address emerging patient needs, including:
Safety – working with patients to identify improvements in care, leading to increased safety
Access – ensuring timely and equitable services
Connection – delivering coordinated and integrated care in the community and at home
Information – providing education, information and transparency to support evidence-based decision making
Protection – enforcing the value and quality of health care to create a sustainable system for future generations
Efficiency – providing patients with knowledge and skills to manage their own health, reducing the use of health services
Responsiveness – enabling timely access to the right care, where and when a patient needs it
Quality – measuring and monitoring our performance so we can continue to make improvements ensuring the quality of our services
We are also proud to be a home care knowledge partner, turning national data into valuable health care insights, trends and information.
Standards and Recognition
Bayshore has been recognized as one of Canada's Best Managed Companies and one of Canada's Best Employers and a Registered Nurses Association of Ontario (RNAO) Best Practice Spotlight Organization®,. We have also received national and international certifications for our Specialty Rx Pharmacy.
For more information, please email governmentservices@bayshore.ca
Meet the Expert
Bayshore is investing in innovative care models and open architecture digital platform solutions allowing patients and families to be more connected to their care team and improving their care experience. We are passionate about making a difference in the lives of Canadians.
Janet DaglishNational Director, Business Development, Government Relations