Bayshore Home Care Solutions North East – Sudbury, ON
Services are available 24 hours a day, 7 days a week, through government funded programs
Our services include:
Personal Care Services
Medical Services
Dementia Care Services
Celebrating Nurses Week, May 11-17, 2020.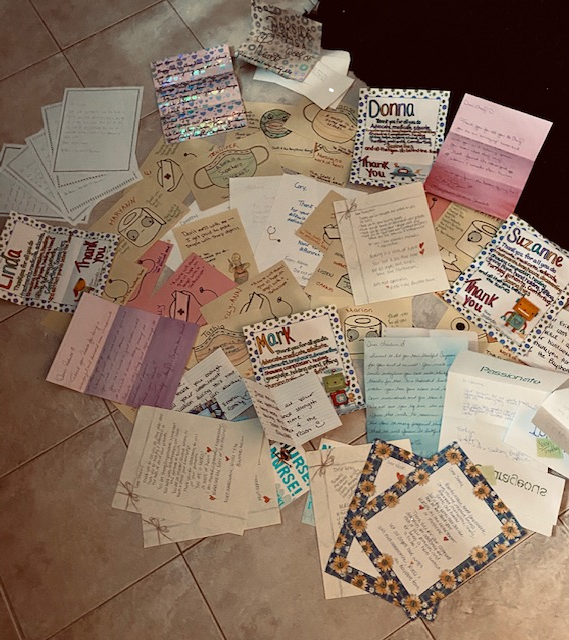 Bayshore's experienced nurses deliver the highest quality of care in our clients' homes, allowing clients to receive care where it is convenient and most comfortable. As we celebrate Nurses Week 2020 at Bayshore, here is a snapshot of handwritten letters done by our Timmins, Sudbury and Sault Ste. Marie teams which were mailed out to our nurses and their families thanking them for all their hard work through out the year.
Meet our team
Shannon Rentelis, Area Director, is an integral part of the Bayshore care team who will assess your needs, provide personalized care plans and offer support in navigating the healthcare system.
Job Postings
Bayshore is hiring full time Client Service Coordinators to join our team. We have positions available during afternoons, evenings, and alternating weekends, as well as Monday to Friday from 9am to 5pm. Enjoy sponsored benefits, pay incentives, and opportunities to grow your career.
Candidates must have a high school diploma and two years of customer service, preferably in healthcare.
Giving Back
Our Local Charity Partner:
Muscular Dystrophy Canada
Muscular Dystrophy Canada is a national, non-profit organization of dedicated volunteers and staff who continually work to provide support and resources to clients like you who are impacted by 1 of over 150 neuromuscular disorders. Through well-funded research, we are on a mission striving to find a cure as soon as possible.
Each Bayshore branch gives back to the local community by supporting a local charity partner through the Bayshore Foundation for Empowered Living. The Bayshore Foundation helps Canadians who are experiencing aging, illness or injury to take control of their independence. Every dollar raised in a community stays in that community. All donations from individual donors will be match 50% by the Bayshore Foundation.