Bayshore Infusion Clinic – Oshawa, ON
1 Mary Street N, Unit C
Oshawa, ON L1G 7W8
Contact Details:
Nursing Manager: Helena Bales

Appointment Booking Line:
1-877-235-7798
Our services include:
Infusion and injection services
Cancer treatments
Rheumatoid arthritis (RA) treatments
Multiple sclerosis (MS) treatments
Rare disease treatments
Hemophilia treatments
Lipid infusions
Iron infusions
Amenities:
Wheelchair Accessible

Wheelchair
Accessible

TV

TV

Wi-Fi

Wi-Fi

Snacks & Refreshments

Snacks &
Refreshments
Nursing Manager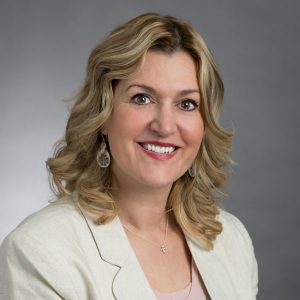 Helena Bales, RN BScN
Specialty Pharma Nursing Manager (SPNM), GTA-Ontario
Helena overseas the operational and nursing management for the network of specialty nurses and infusion clinics in the GTA-Ontario region.
Helena has over 10 years of experience in specialty pharmacy, including therapeutic biological products, patient support programs and reimbursement. Prior to that she worked at 5 different community colleges across Canada teaching in the RN and RPN programs. She spent 4 years working as a senior case manager with catastrophic injuries. Her clinical background is surgical and home pharma. She holds certifications in wound care and pharmacology (CCPE).
Helena is presently the lead clinical reference for Bayshore's Gastroenterology portfolio, where she maintains a membership with the Gastroenterology Nurses and Associates (SGNA) and has participated in training initiatives and supplements for these unique programs.
Helena has been a member of this Bayshore team since December 2018. Her drive and passion to meet the highest standards of quality patient care and foster a team of excellence with her nurses and other disciplines has been part of her goals since starting with Bayshore
Our Clinic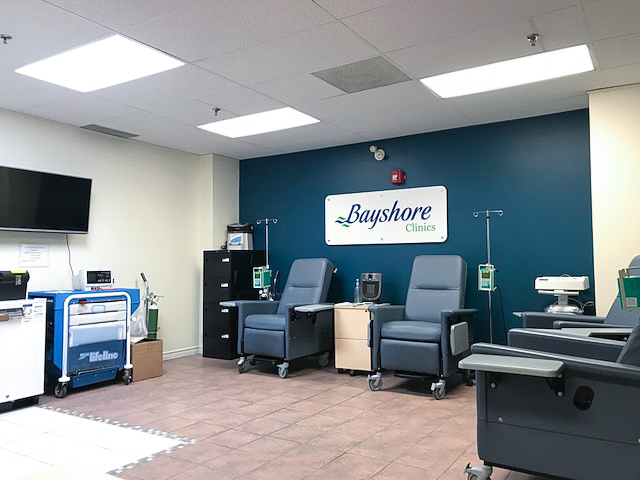 About Bayshore
Bayshore HealthCare is one of the country's leading providers of home and community healthcare services and is a Canadian-owned company. With over 100 locations across the country, including 65 home care offices, 13 pharmacies and 90+ clinics, Bayshore has more than 13,500 staff members and provides care to over 350,000 clients.
Learn More