Bayshore Specialty Rx Pharmacy Awarded Vendor of Medical Infusion Equipment and Supplies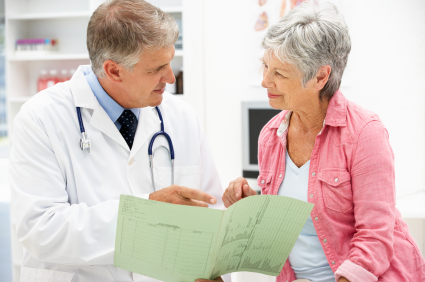 Partnership with Waterloo Wellington CCAC allows Bayshore to further support Ontarians
Mississauga (Feb. 19, 2014) – Bayshore Specialty Rx Pharmacy, a division of Bayshore HealthCare Ltd., announced today a two-year partnership with Waterloo Wellington Community Care Access Centre (CCAC) to act as its vendor for medical supplies, infusion equipment and infusion related supplies starting May 2014.
Waterloo Wellington CCAC works to provide access to community-based health and support services, information and referral to community support services while assisting with long-term care placement. The partnership will give the Bayshore Specialty Rx infusion facility the responsibility to prepare and deliver infusion medications, infusion and medical supplies and infusion equipment to support home care clients on referral from Waterloo Wellington CCAC.
"Working alongside the Waterloo Wellington Community Care Access Centre is a natural fit for our Specialty Rx Pharmacy division," says Karl Frank, Divisional Director, Bayshore Specialty Rx. "This partnership will allow us to use our extensive knowledge and experience in managing large CCAC Infusion contracts for the residents in the Waterloo Wellington region and we are really looking forward to the opportunity."
Waterloo Wellington CCAC serves a population of more than 700,000 people and includes Kitchener, Waterloo, Guelph and Cambridge, as well as the townships of North Dumfries, Wellesley, Wilmot and Woolwich. This contract will see Bayshore Specialty Rx be the service provider for five Ontario Community Care Access Centres, including North Simcoe Muskoka, Central, Central East, and North East.
About Bayshore
Bayshore HealthCare is one of the country's leading providers of home and community health care services and a Canadian-owned company. Its services are purchased by government care programs, insurance companies, workers' compensation boards, health care organizations, the corporate sector and the public. The Bayshore brand extends across four business divisions: Bayshore Home Health (medical and non-medical home care and staffing services), Bayshore Specialty Rx (specialty pharmacy, infusion and pharmaceutical patient support services), Bayshore Therapy & Rehab (physiotherapy and rehabilitation services) and Bayshore Dialysis (dialysis centers). The company's goal is to enhance the quality of life, well-being, dignity and independence of Canadians of all ages. Bayshore HealthCare has been a recipient of Canada's 50 Best Managed Companies award since 2006. For more information, call 1-877-289-3997 or visit www.bayshore.ca.