Nursing in Nunavut: "It feels like I was meant to be here"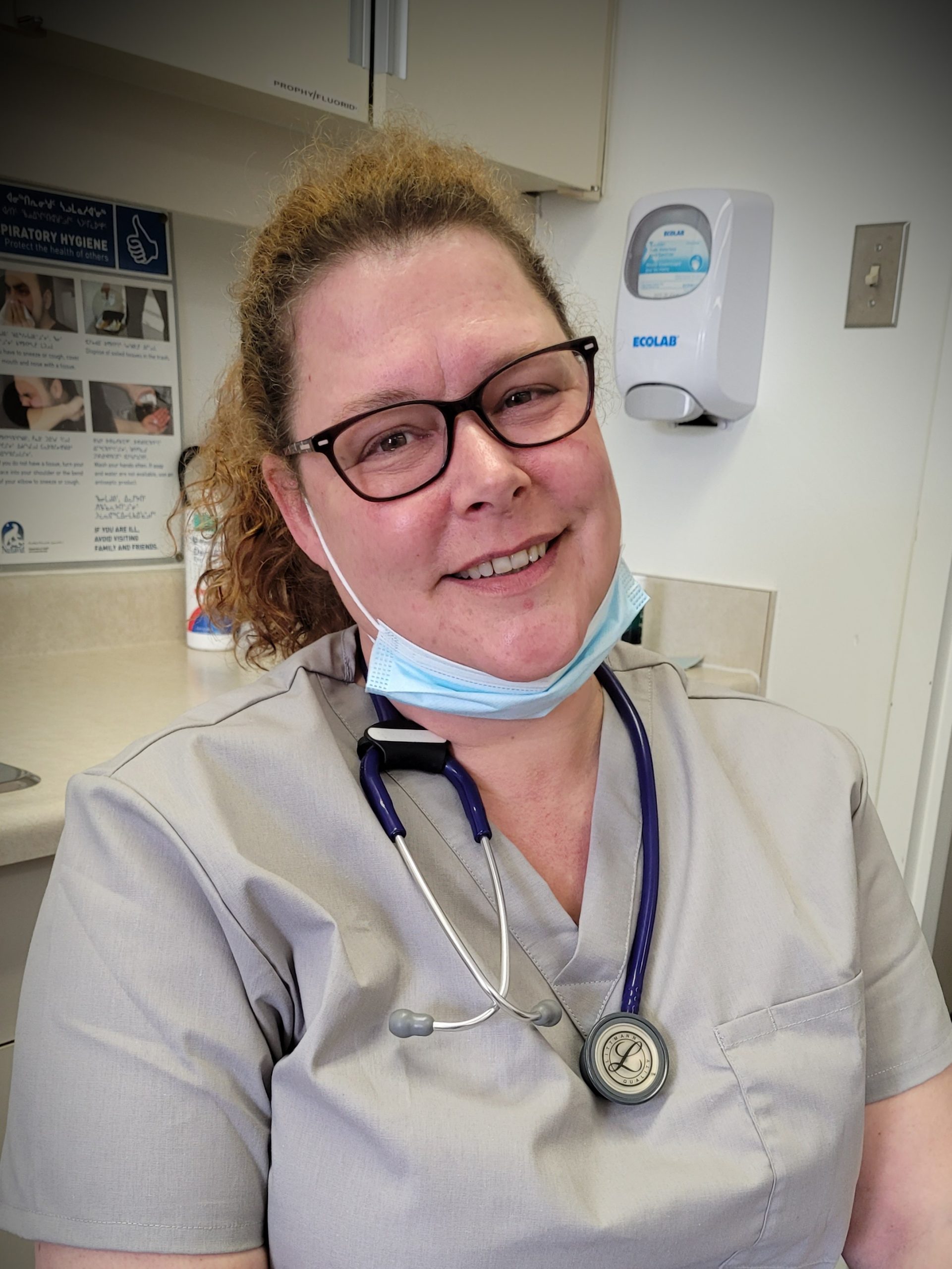 Have you ever thought about working up north? Bayshore HealthCare is a leading provider of nursing professionals to Indigenous and northern communities, including Nunavut. To share insights on northern nursing, we talked to Natalie Ackert, an LPN who lives near Moncton, New Brunswick. We caught up with her in Kimmirut, a community in the Qikiqtaaluk Region of Nunavut.
Q: Natalie, when did you join Bayshore's Northern Nursing program?
A: March 2020. Before that, I worked in a nursing home for eight years. My kids had left home, and I wanted to do something just for me – it was my turn! So I talked it over with my husband, and he said, "Go for it." The program needed LPNs, and I was excited to use all my skills and learn new things. I saw it as an adventure, and I thought I could make a difference.
Q: How many times have you visited Nunavut?
A: Six times. I'm usually gone for three to four months at a time. That's my choice – some nurses do six weeks each time, but with COVID going on, I've been home maybe three weeks in the past year. Right now I'm in Kimmirut, and I've been to Gjoa Haven, Kugluktuk, Kugaaruk and Pangnirtung.
Q: What is your work environment like?
A: It's a health care centre that's like a hospital setting. There's an emergency room, a COVID room, a little X-ray room. There are two or three RNs, which they call community health nurses (CHNs, pronounced "chins"). They're happy for the help, and they'll often take you under their wing. If you show initiative and interest in something, they'll show you what they do and why. There are so many opportunities – for example, I have a background in foot care, so I started a foot care clinic here, as well as a home care program.
Q: What personality traits do you think a nurse needs to work up north?
A: You have to be flexible, and be able to fly by the seat of your pants. You have to be a go-getter, be self-sufficient, think critically and have common sense. The biggest thing I had to get used to was time management. I'm very good at it, but I would book 12 people, and only three would show up. That's how it is here – people come when they come. You've got to have a sense of humour. You also have to be friendly and not afraid to ask questions. You have to be able to talk to anybody and everybody, and not be judgmental. People come in with all kinds of things, and they're often shy. You have to prove yourself trustworthy, and then they start coming in and telling you stuff. You need to have a passion for helping people. And you have to be okay with being alone. If I were a social butterfly, I'd probably have a problem, but I enjoy my own company.
Q: What do you like most about working in Nunavut?
A: I get to do all the different things within my scope. I just get a kick out of it – it feels like I was meant to be here, that I'm actually doing what I was made to do. I don't know how else to explain it. I connect to the people. They talk to me. And because of my background in mental health and foot care, it feels like I'm using all of my skills, and that's really rewarding.
Q: What are your must-have packing items?
A: Food prices up here are really, really expensive, so I pack frozen and dried food. I bring spices, and a Brita filter because you can't drink the tap water. Also shampoo, facial cream, Chapstick and other personal care items. I bring my cell phone, with a big data plan, because Internet up here can be pretty pricey. I bring books, my computer and, of course, heavy winter gear. Even in spring it's still snowing. For the kids, I bring Chiclets gum, crayons and stickers. I like to paint, so I bring painting supplies for my down time. And I always bring a fan with me, both for heat – in case the boiler goes out ¬– and white noise. Sometimes I'm here during 24-hour daylight, and kids are playing outside at 4 a.m.!
Q: What would you say to a nurse who's thinking about working in Nunavut?
A: I just love it. It's an adventure. Do it if you want to learn new skills and hone in on the ones you already have, or you're up for living in a different culture. I'm so glad I got the opportunity. It's just been great – I feel confident in my skills, and actually I'm going on to become an RN. I start RN school in January 2022. Without being in Nunavut and working with the people up here, I wouldn't have had the confidence to do that.
Learn more about Bayshore HealthCare's Northern Staffing program.