Get to Know Canada's New Food Guide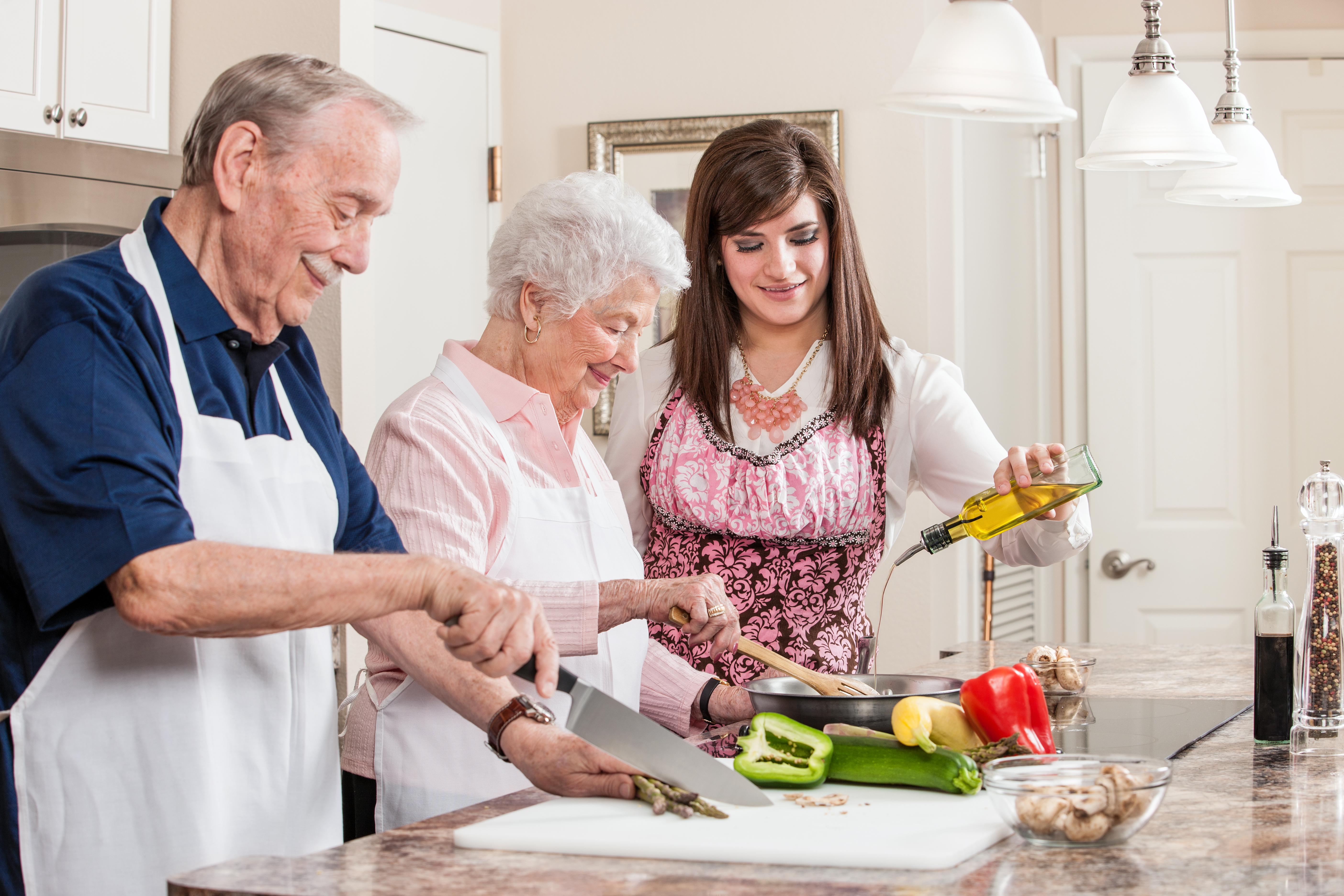 In recent weeks, you may have seen headlines about Canada's Food Guide, which has been updated for the first time since 2007. The changes are significant, and they're based on the latest nutritional science (rather than input from the food and beverage industry). Dietitians of Canada has praised the new guide, remarking that it is "relevant, modern and evidence based."
Here's what you need to know about Canada's new food guide, just in time for Nutrition Month.
No more food groups: Instead of telling Canadians to choose a certain number of servings from the familiar four food groups – vegetables and fruit, grain products, milk and alternatives, and meat and alternatives – the new guide says, "Eat a variety of healthy foods each day." It also provides helpful guidelines: have plenty of vegetables and fruits; eat protein foods; choose whole-grain foods (instead of refined grains); and make water your drink of choice.
How to fill your plate: The new food guide's colourful photograph shows a plate half-filled with vegetables and fruits, one-quarter-filled with whole grains and one-quarter-filled with protein foods. Among the protein foods, non-meat options including tofu, legumes and nuts are shown prominent. Dairy products are notably absent from the picture (the old food guide recommended four servings daily).
Advice on healthy eating habits: "Healthy eating is more than the foods you eat. It is also about where, when, why and how you eat," says the new guide. It recommends being mindful of our eating habits (taking time to eat, and noticing when we're hungry and full), cooking more often (planning what we eat, and involving others in planning and food prep), enjoying our food (culture and food traditions can be a part of healthy eating), and eating meals with others.
Tips on food choices: The guide recommends choosing protein foods that come from plants more often than from animals, choosing foods with healthy fats instead of saturated fat, and limiting highly processed foods. It's best to prepare meals and snacks using ingredients with minimal sugars, sodium and saturated fat. Choose water instead of sugary drinks, and choose healthier options when dining out. Check food labels on products, and "be aware that food marketing can influence your choices."
Recipes to try: The new guide takes advantage of technology to provide nutritious ideas for breakfast, lunch/dinner and snacks. Go online to view dozens of tasty-looking recipes, including Apple Pie Oatmeal, Savoury Broccoli and Cheese Muffins, Colourful Quinoa Salad, Hearty Chicken Noodle Soup, West Coast Snapper Burritos and much more.
Tips for meal planning and more: To help Canadians adopt healthy eating habits, the guide's website provides tips on meal planning, eating on a budget, healthy snacking, and eating well at home, school and work. It also offers guidance on meeting the nutritional needs of different life stages, from infants to seniors.
Stay tuned for portion sizes: The second part of the new guide – mainly intended for health professionals – will include portion sizes and recommendations for Indigenous peoples. Health Canada is still developing it.
If you have questions about eating a healthy diet, talk to your physician or a registered dietitian.
Additional resources
Canada Food Guide – Health Canada (downloadable PDF)
Find a dietitian – Dietitians of Canada
A guide to healthy eating for older adults – Dietitians of Canada (downloadable PDF)
Bayshore Home Health offers a wide range of home care services, including meal preparation, to help Canadians live independently for as long as possible. Contact us at 1-877-289-3997 for details.