Bayshore Celebrates International Women's Day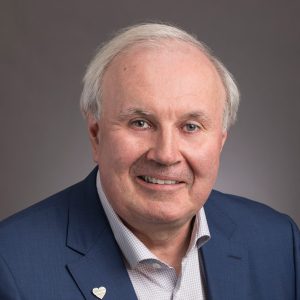 Stuart Cottrelle, President, Bayshore HealthCare
As we continue on our journey of becoming an equitable, diverse and inclusive organization, International Women's Day is an excellent time to reflect on the important role of our female colleagues at Bayshore and the difference they make in the lives of our clients in homes and communities across Canada.
This year's theme for International Women's Day is #BreakTheBias and, to me, no one group of people embodies this concept more than the thousands of caring, hardworking and strong women of Bayshore. Quite frankly, women are the backbone of Bayshore. They hold integral roles across our organization. They are nurses, home care workers, personal support workers, health care aides, doctors, lawyers, pharmacists, therapists, IT specialists, senior executives, and more. In fact, women make up 86% of the 15,400 Bayshore staff members.
Many women at Bayshore started in entry-level positions and have gone on to become inspiring leaders within the organization. Others have become experts within their fields by taking advantage of the many continuing education opportunities Bayshore provides its staff. Whether working on the frontline or in an office, the women of Bayshore are central to helping the organization deliver high-quality care to more than 350,000 clients each year.
While we strongly encourage and support all women within our organization, we realize there is still much more that can be done to help women achieve true equality and we all have a role to play in creating a more gender-balanced world.
Please join me in recognizing and celebrating all the amazing women of Bayshore and around the world.
Stuart Cottrelle
President, Bayshore HealthCare