Nursing Week 2023: Our Nurses. Our Future.
Today marks the beginning of Nursing Week, an annual event celebrating nurses and an opportunity to chart the future direction of nursing. Nurses are the strength of our healthcare system. They are dedicated, reliable, and compassionate professionals who make a difference in the lives of our patients, clients, families and communities every day.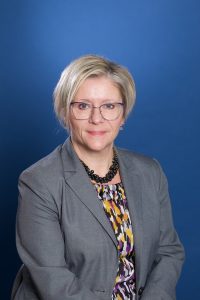 This year's Nursing Week theme is Our Nurses. Our Future. It is an opportunity to showcase the many roles Bayshore Nurses are in to serve others and make an impact at the local, national and health system levels. This includes all nurses in direct clinical practice, education, management, administration, and policy.
At Bayshore, we are privileged to have over 5,000 outstanding nurses who provide evidenced-based, high-quality care & services in homes, clinics, hospitals, transitional care units, NRIO, retirement and long-term care facilities across Canada. Our nurses deliver specialized person and family-centred care for people of all ages – from infants to seniors – leading to improved health outcomes, well-being and a positive patient/client experience. They also provide education, support and mentorship to their colleagues and the future generation of nurses.
Bayshore's specialized nursing services include wound care, pediatric care, palliative care, seniors care, chronic disease management, Dementia/Alzheimer's disease care, post-surgical care, as well as intravenous therapy, home infusion services, ventilator care, pain and symptom management, and more.
It is my honour to recognize the outstanding knowledge, skills and professionalism of all our nurses at Bayshore during Nursing Week and the work they do to significantly improve the quality of life of more than 350,000 Canadians each year. Thank you to all our nurses for your nursing leadership, expertise, compassion, and dedication to our nursing profession.
Happy Nursing Week!
Maureen Charlebois CHE, MHA, BScN, RN
Chief Nursing & Clinical Officer