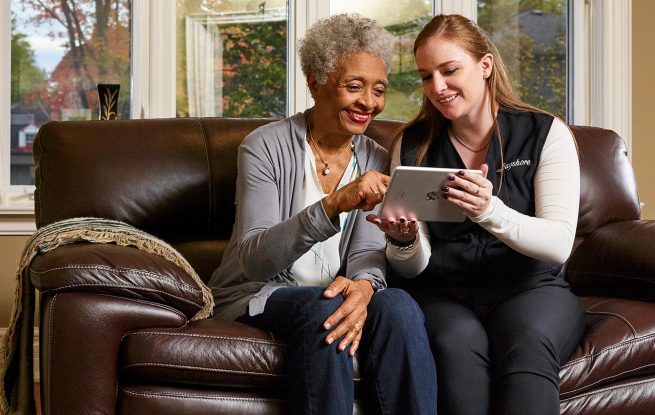 Jobs outside of Quebec
Learn more about our positions outside of Quebec.
More Positions at Bayshore
Medical Personnel
Our Bayshore Medical Personnel division delivers excellent healthcare services by sourcing and hiring highly qualified healthcare professionals across the country to support those who have and those who continue to serve and protect our country.
Staffing
Immediate access to health care professionals. Providing temporary staffing solutions to hospitals and care facilities.
My husband AH suffered from traumatic brain injury in 2004 after being hit by a car. When his case settled with the insurance company in 2008, we were looking for a place where he could do long term physiotherapy. Our doctor gave us a few names, but we chose NRIO as it is relatively close to home. We are however very happy with our choice, as we found the staff at NRIO very friendly, helpful and knowledgeable. When AH arrived at NRIO, he could hardly sit straight in his wheelchair. After working with a very personable physiotherapist, he is able to walk with a cane. We are very grateful to have found NRIO.
-PH-