Bayshore's Nurse of the Year for Brockville & Smith Falls reflects on her nursing career
By Amanda Portelli, Communications Intern
For Jenna Button, winning Nurse of the Year at Bayshore's Brockville & Smiths Falls branch in Ontario was a pleasant surprise.
As a Clinical Resource Nurse, Jenna has been advancing her education through Bayshore and has grown significantly into her valued role. She is now registered and enrolled in the Wounds Ostomy and Continence Education Program, and she is also working towards her Nurses Specialized in Wound, Ostomy and Continence Canada certification.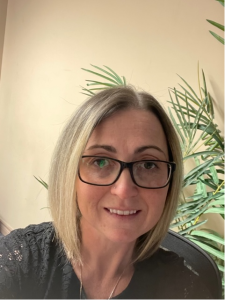 When Jenna started at Bayshore in 2007 as a new graduate, she soon realized after her first placement that working in the heart of the community was her calling. Fifteen years later, her journey at Bayshore has created lifelong memories. "Throughout the years I have been able to see people from all walks of life," Jenna recounts. "From newborn babies to people over 100 years old, and from curative treatments to end of life; I have witnessed most things." Jenna takes pride in her work as a home care provider, helping patients regain their independence and control over their lives. For Jenna, home care is about teaching her patients to flourish while remaining in the comfort of their homes and community. "Home care is a gift and is something that should be available to everyone. It is about empowering patients and families by giving them the opportunity to live at home as long as they are able to," Jenna says.
Jenna also encourages others to join the home care work force, as she believes that having more support within the home is crucial for families to have better outcomes. She sees great potential for nurses to become leaders in this field. "Home care should be the focus of our healthcare industry and I encourage nurses to join the growing and evolving team of community leaders," Jenna says. "I believe that knowledge truly is power. The more we understand why we do what we do, the better the outcomes will be."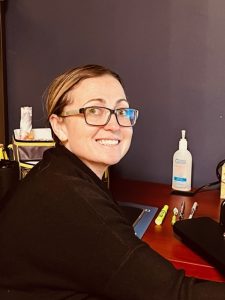 Jenna is grateful to work with the Bayshore nurses around her and appreciates the skills that make them exceptional at their job. Jenna was specifically nominated for Nurse of the Year by her colleagues and admin staff, in the Smiths Falls branch, because of her clinical expertise and willingness to mentor and support new employees plan goals.
Jenna's colleagues describe her as a professional and a strong advocate in supporting the field and administrative employees to ensure the branch's clinical operations are being met. They are thankful for all of Jenna's hard work in her 15 years with Bayshore.
To learn more about Bayshore's 2023 Nurses of the Year, please click here.