Bayshore nurse channels his compassion for others and publishes a poetry book
By Sahar Khan, Communications Coordinator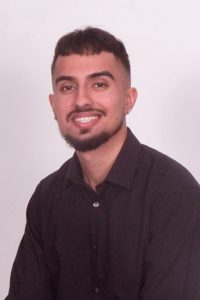 Arshdeep Kooner's commitment to care extends beyond the bedside and into the world of artistic expression. The Vancouver, BC, based nurse combines his clinical expertise and artistic creativity in a riveting poetry book he recently published, Finding You, which captures the essence of love, empathy, and the human experience.
Arshdeep's career in nursing is driven by his innate desire to help others. As he reflects on his professional journey, he recalls how he found his true calling at Bayshore as a Manager of Clinical Practice. The role resonated deeply with Arshdeep, as it allowed him to help people in transitioning to home care, trust caregivers to enter their homes and care for their loved ones.
"Ever since I joined Bayshore last year, everyone's been so supportive, not just in my poetry, but with career development, leadership, quality development, and nursing development," Arshdeep explained. "They've all been there whenever I need help, so I'm really grateful."
North Shore Area Director and Arshdeep's manager, Tiffany Trownson, recalls an instance where Arshdeep's caring nature distinguished him as an exceptional nurse.
"We had a client with Amyotrophic Lateral Sclerosis (ALS) who had deteriorated rapidly over the six months we cared for him, and he unfortunately had to go into hospice," she explained. "The day before he moved into hospice, Arshdeep went to spend the morning with him on his day off. It is this kind of care and compassion that sets Arshdeep apart."
Arshdeep shares another heartwarming story which revolves around an elderly lady who lived alone and yearned for companionship. Arshdeep's compassionate approach led him to spend time with the 94-year-old, providing the simple gift of conversation that made a world of difference in the elderly woman's life. These touching moments serve as a reminder of why Arshdeep chose nursing – to connect with people on a deeper level and provide care that extends beyond medical assistance.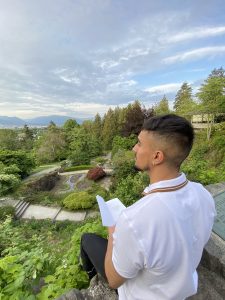 Beyond his professional career in nursing, Arshdeep has also found solace in the written word. Encouraged by his passion for helping others and inspired by his personal experiences, he began penning down his thoughts and emotions. His poetry beautifully intertwines themes of love, spirituality, and self-discovery. Each verse is a glimpse into his heart, a reflection of his experiences, and a tribute to the power of compassion. As Arshdeep nurtures his patients with care, he also nurtures his poetry, creating a ripple effect of compassion in both his professional and personal life.
With his debut poetry book captivating readers' hearts, he envisions more creative endeavors on the horizon. While he enjoys the success of his first book, he hints at the possibility of another one in the future, exploring different topics and perspectives. His artistry continues to evolve, just like his nursing career, and he remains open to new inspirations that life may present.
"I just want people to know that outside of work, we all have passions in our heart that we have to follow, otherwise we won't really be living a fulfilled life," Arshdeep expressed. "I feel like it fuels my passion to do my job even better because my life outside of work is so fulfilling that if I do it right, if I bring that fulfillment to my work, I feel like I'm able to provide much better care to my clients as well too."
In the world of healthcare, there exists a realm of compassionate artists like Arshdeep Kooner, whose dedication to both nursing and poetry serves as a testament to the power of empathy and creativity. His touching stories and poetic verses remind us of the importance of connecting with others on a deeper level and the transformative power of caring for both body and soul.
"I am so proud of Arshdeep and thankful for him every day," Tiffany said. "I am committed to supporting him in both his professional and personal growth. I see a great future for Arshdeep."
Arshdeep's book is available to purchase online here.