It's a Great Time to Call Your Mom
Give Mom the Gift of your Time
When's the last time you called your mom? No matter how busy life gets, don't forget to pick up the phone and reconnect with the most important people in your life, starting with your mom!
This holiday season, you could get your mom a new sweater or her favourite chocolates. She'll certainly appreciate the gift, but what would make really make her day is quality time spent with you and other family members.
At Bayshore, we're honoured to provide home care services to senior moms (and dads) across the country every day. Our services make it easier for seniors to live safely and independently for as long as possible, and for families to simply enjoy each other's company.
Read More to learn why spending time with mom is so important.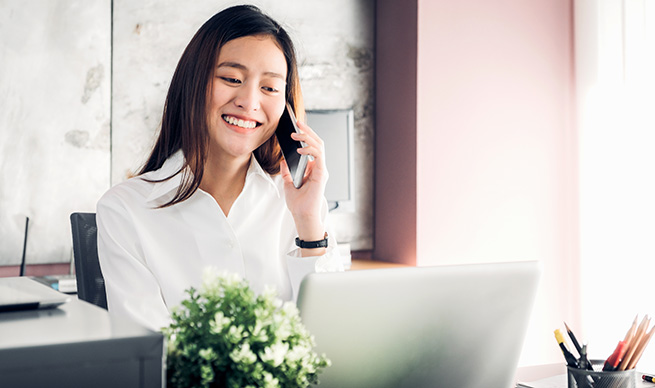 We're deeply grateful for moms and everything they do. So, for the next year, we're focusing on mothers and the special place they have in our hearts. We're celebrating mothers, grandmothers, stepmothers, adoptive mothers, foster moms and all the other "moms" in our lives. We're excited to celebrate moms for who they are and what they mean to us. We invite you to join us and call your mom.
Testimonial
My mom's dementia started escalating in May 2013 and in order to help her, I engaged Bayshore for Companionship services. Our caregiver was exceptional in her assistance accommodating my last minute requests.
Daughter of Client in Pembroke, ON