Bayshore Therapy & Rehab – Lakeshore, ON
Hours:
Services available 7 days a week, with flexible scheduling tailored to meet the needs of our clients.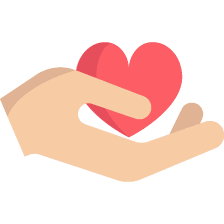 Not sure?
Let us help
Our services include:
Speech Language Pathology Clinics – Pediatric and Adult Therapy
Speech Disorders (Speech Sound Errors, Stuttering, Voice)
Language (Speaking, Listening, Reading and Writing)
Social Communication Skills
Cognitive Communication (Memory, Organization Skills, Problem Solving)
Myofunctional Therapy (Tongue Thrust Swallowing, Thumb Sucking/Habit Elimination)
---
For our In-Home Therapy Services- Government Funded and Private Therapy, see our Deziel Drive location.
Meet our team
Cheryl Metcalfe, Director of Government Therapy Services and Chief of Speech Language Pathology, is an integral part of the Bayshore care team who will assess your needs, provide personalized therapy care plans and offer support in navigating the healthcare system.
Giving Back
Each Bayshore branch gives back to the local community by supporting a local charity partner through the Bayshore Foundation for Empowered Living. The Bayshore Foundation helps Canadians who are experiencing aging, illness or injury to take control of their independence. Every dollar raised in a community stays in that community. All donations from individual donors will be matched 50% by the Bayshore Foundation.
Our Local Charity Partner:

Canadian Mental Health Association
Founded in 1918, the Canadian Mental Health Association (CMHA) is the most established, most extensive community mental health organization in Canada. Through a presence in more than 330 communities across every province and one territory, CMHA provides advocacy, programs and resources that help to prevent mental health problems and illnesses, support recovery and resilience, and enable all Canadians to flourish and thrive.