10 Award-Winning Canadian Books to Give (or Get) This Holiday Season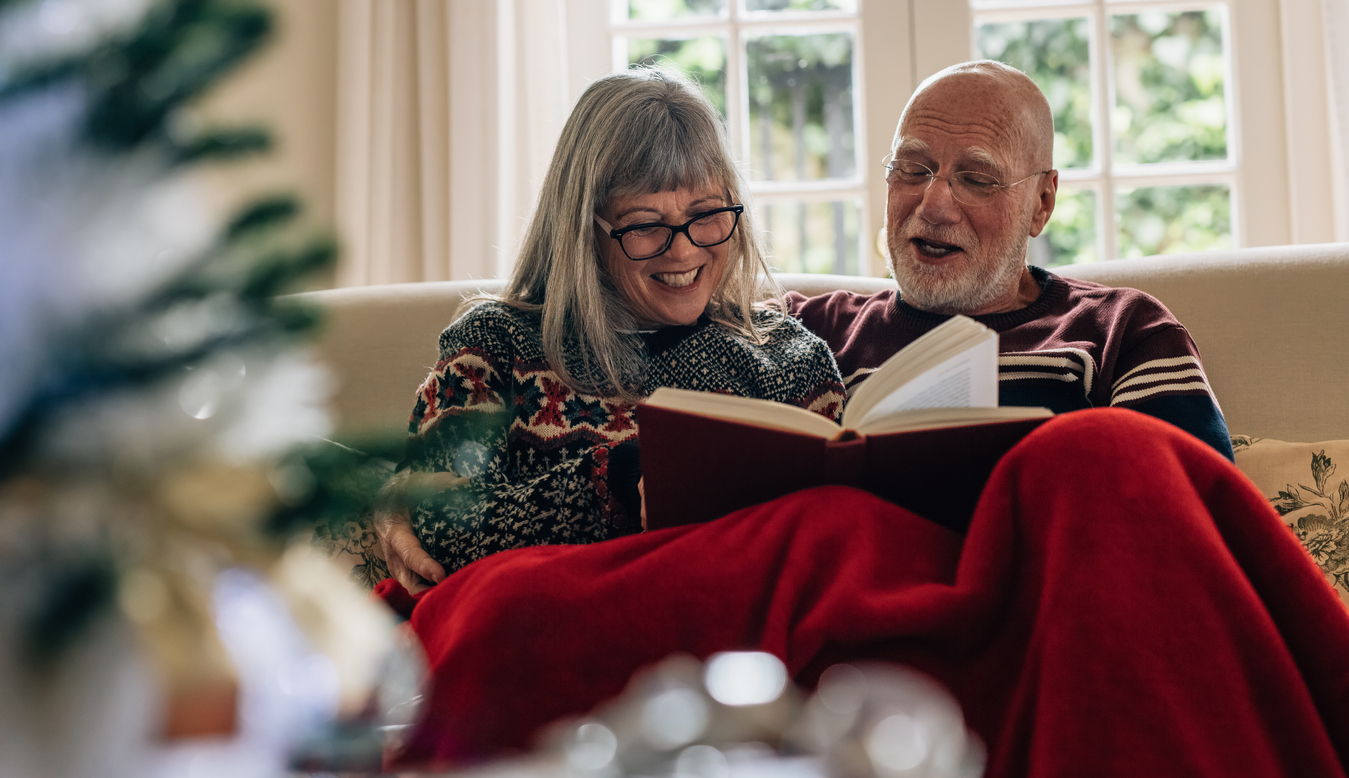 A great book has the power to transport readers to another time and place. Surprise friends and loved ones with an acclaimed work of fiction or non-fiction – every one on this list is a Canadian award-winner.
Fiction
Greenwood
by Michael Christie (McClelland & Stewart, 2019)
Winner of the 2020 Arthur Ellis Award for Best Novel
Greenwood is an intriguing family saga and a stellar example of climate fiction ("cli-fi" for short). The novel is set in 2038 on a remote island off the B.C. coast, in the years after an ecological disaster has injured nature and people alike. Imaginative and ambitious, Greenwood is a compelling read as well as a cautionary tale.
How to Pronounce Knife
by Souvankham Thammavongsa (McClelland & Stewart, 2020)
Winner of the 2020 Scotiabank Giller Prize
This moving collection of short stories is both highly specific – the characters are working-class immigrants from Laos – and universal, exploring relatable themes such as family, work and loneliness. Sparely written and unsentimental, the 14 stories in this book are as sharp as the nail file on the front cover. Don't miss this exciting new voice in Canadian fiction
Molly of the Mall: Literary Lass and Purveyor of Fine Footwear
by Heidi L.M. Jacobs (NeWest Press, 2019)
Winner of the 2020 Leacock Medal for Humour
For a light-hearted read, pick up this whimsical coming-of-age story, set in 1990s Edmonton. Molly MacGregor is a university English major and aspiring novelist who works in a shoe store at the "Largest Mall on Earth." Will our heroine achieve her academic, literary and romantic dreams? This charming novel is an especially good pick for fans of Jane Austen.
Ridgerunner
by Gil Adamson (House of Anansi Press, 2020)
Winner of the 2020 Writers' Trust Fiction Prize
Gil Adamson's follow-up to The Outlander – also an award-winning novel – follows the misadventures of a notorious thief and his 12-year-son. Set in Alberta in 1917, Ridgerunner is a mystery and a Western, packed with eccentric characters and rich details that bring 1900s western Canada to life. You needn't read The Outlander first, but you'll enjoy twice as much time in Adamson's brilliantly rendered world if you do.
Stand on the Sky
by Erin Bow (Scholastic Canada, 2019)
Winner of the 2019 Governor General's Award for Young People's Literature (English)
This exciting adventure story for kids aged 9 to 12 is about a young girl, Aisulu, who goes against the traditions of her people – nomadic Kazakhs – to become an eagle trainer, a role usually reserved for men and boys. This is a winning novel about courage, resilience and family.
A Memory Called Empire
by Arkady Martine (Tor, 2020)
Winner of the 2020 Hugo Award for Best Novel
Sci-fi lovers, we haven't forgotten about you! This briskly paced space opera has it all: action, mystery, political intrigue and aliens. When its protagonist, Ambassador Mahit Dzmare, is summoned to the centre of the multi-system Teixcalaanli Empire, she discovers that her predecessor has died. Was it murder? And could she be next? A Memory Called Empire is a gripping debut novel from a bold new talent.
Non-Fiction
Chop Suey Nation
by Ann Hui (Douglas & McIntyre, 2019)
Gold Medal Winner at the 2020 Taste Canada Awards
In 2016, Ann Hui, a reporter for The Globe and Mail, embarked on an epic road trip: a tour of small-town Chinese restaurants from Victoria to Fogo Island. After her article is published, Hui learns that her parents once ran such a restaurant – a revelation that compels her to dig deeper into her family's past. At once a memoir, a travelogue and a work of culinary history, Chop Suey Nation is entertaining, eye-opening and poignant.
From the Ashes
by Jesse Thistle (Simon & Schuster, 2019)
Winner of the 2020 Indigenous Voices Award for Published Prose in English
Winner of the 2020 Kobo Emerging Writer Prize for Nonfiction
This harrowing memoir by Métis-Cree author Jesse Thistle is at times a difficult read, with its unflinching chronicle of Thistle's struggles with trauma, racism, addiction and homelessness. Ultimately, however, this is a story of perseverance, resilience and redemption – and a young man who never gave up.
Two Trees Make a Forest: In Search of My Family's Past Among Taiwan's Mountains and Coasts
by Jessica J. Lee (Hamish Hamilton Canada, 2020)
Winner of the 2020 Hilary Weston Writers' Trust Prize for Nonfiction
In this beautifully written memoir, the author unearths her family history while exploring the mountains, flatlands and coasts of Taiwan, her mother's homeland. As she travels the country, Lee – who trained as an environmental historian – meditates upon colonialism, politics, language and how the landscape shaped her family.
We Have Always Been Here: A Queer Muslim Memoir
by Samra Habib (Penguin Canada, 2019)
Winner of Canada Reads 2020
Winner of the 2020 Lambda Literary Award
In this powerful memoir, journalist and photographer Samra Habib shares her journey of finding the safety to be herself. Growing up in Pakistan, Habib internalized the lesson to hide her identity, both as an Ahmadi Muslim and a survivor of sexual abuse. After arriving in Canada as a refugee, she faced new challenges, including racist bullying and an arranged marriage at age 16. In her 20s, she gradually came out as a queer woman, another step toward finding her authentic self. There is much more to Habib's story, and we highly recommend you pick it up!
Bayshore Home Health offers a wide range of home care services, including companionship. Our caregivers can read to seniors or accompany them to a library, bookstore or literary event. Contact us at 1-877-289-3997 for details.