A Senior Needs More Care: Know the Signs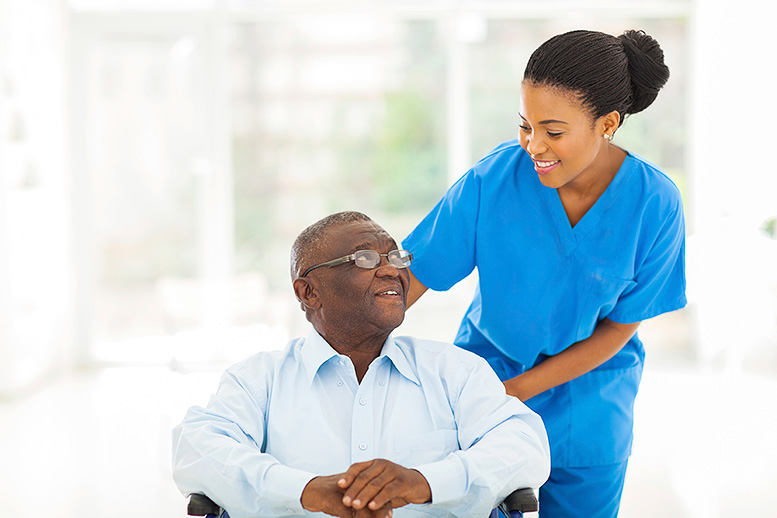 Living out the golden years with a healthy mind, body and soul is a dream and a goal for many seniors. But a debilitating illness, an emotional setback or simply the aging process can make day-to-day tasks challenging and life less manageable for an elderly loved one. So getting them some help, to maintain their quality of life, becomes a crucial first step. Sometimes it's a sensitive topic, especially if your loved one is in denial and has a fear of losing valued independence – we understand this.
Families may feel scared, guilty, helpless and directly responsible for the safety and well-being of a loved one. But the increasing demands on their own personal and professional lives leave limited time for senior relative. We empathize and understand this too.
If your loved one doesn't need a long-term care facility, home care is an attractive option—in the comfort of a familiar environment. But recognizing that support for seniors is needed, is the first step towards getting the quality care they deserve. Here are some warning signs to look for:
A dementia/Alzheimer's diagnosis that needs knowledgeable care.
Mobility issues (ie. difficulty getting up from a seated position, navigating stairs or walking)
Unexplained bruising, weight loss or poor diet.
Confusion or uncertainty when doing a once familiar task.
Forgetfulness (ie. missed meds and appointments, remembering names, leaving appliances on)
A decline in personal hygiene (ie. unpleasant body odor, no grooming, foul smell in the home)
A lost desire or inability to cook, do hobbies, conduct activities or see people.
Daily tasks that accumulate (ie. paying bills, cleaning up, laundry)
We take these warning signs and make them our tasks. At the heart of Bayshore health care services is a passion for taking care of people. Providing quality home care, nursing care, personal care, home support and companionship services to seniors in their own homes is a privilege. Our caregivers are trained to make the difference…every visit, every time with personalized care tailored to your loved one's needs. And we go beyond expectations, delivering a positive experience, so that you and your loved one have peace-of-mind, comfort and a caring healthcare option in place.
Count on us to provide you with the expertise, resources and experience to find solutions that mean Better care for a better life.
To learn more about home health care services call 1-877-289-3997.