Aging Alone: How "elder orphans" can prepare for the future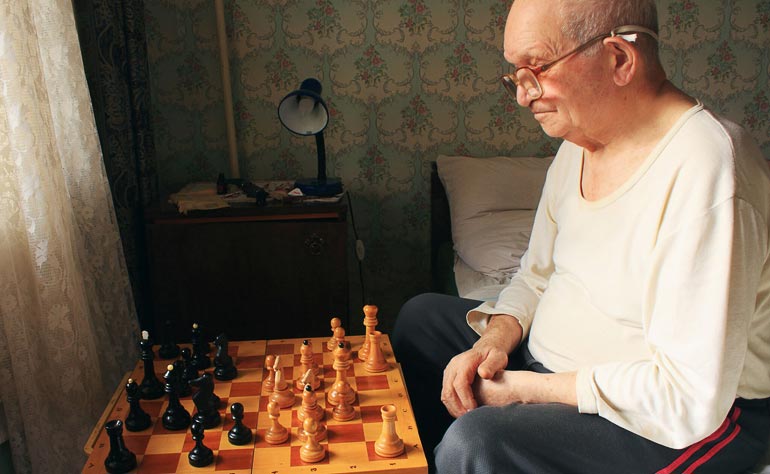 Aging Alone: How "elder orphans" can prepare for the future
"Elder orphans" is a term used for seniors who live alone in the community, with no partner, children or other people to support or care for them. Elder orphans may also be socially or physically isolated, adding to their vulnerability.
The number of elder orphans is expected to rise as Canada's population ages. According to Statistics Canada, the number of people over 65 has risen 20% since 2011, to 5.9 million, and seniors could make up 23% of the population by 2031.
An American study[1] published in the journal Current Gerontology and Geriatrics Research in 2016 offers an alarming view of what's to come. Dr. Maria T. Carney, chief of geriatric and palliative medicine at Northwell Health in New York, and her colleagues found that nearly one-quarter of American seniors are at risk of becoming elder orphans. Their article, "Elder Orphans Hiding in Plain Sight: A Growing Vulnerable Population," also notes that people are living longer and increasingly aging alone with multiple chronic diseases.
So far, there is little research on elder orphans and how their increasing number will affect the medical system, health policy and society at large. "The first challenge is one of awareness that this is a vulnerable population," Carney told CTV's Canada AM[2].
Health effects of aging alone
Often, seniors realize too late that their abilities have diminished and that they lack support. They may have difficulty with activities of daily life. They may not be able to access the care and services they need, leading to preventable health problems, restricted mobility, psychological distress and lower quality of life. Elder orphans are also at higher risk of loneliness, social isolation and losing their ability to make decisions.
Without support, seniors may find themselves in desperate and tragic situations. In 2015, a story about an elder orphan made news headlines: an 81-year-old man with cancer in North Carolina called 911 to ask someone to bring him food.
Protect yourself and your loved ones
Single older adults are at risk of becoming elder orphans, but people who are married and have children are not immune. Circumstances and relationships change. What will happen if one spouse dies, or if parents outlive their children? What if adult children are unable or unwilling to help?
Older adults can prepare for the future by thinking about what support and resources they have, what they need and where they might live (including factors such as cost and proximity to family and medical care). If you're an older adult, make your wishes known to family, friends and health professionals. Establish powers of attorney for health care, finances and property, in case you need someone to make decisions on your behalf.
You may also want to research seniors' resources in your area, including government services, community centre programs, volunteer-run programs (such as Meals on Wheels) and home care services (such as personal care, companionship and housekeeping).
Being prepared means you won't be caught completely off guard by a medical emergency or a sudden loss of support.
To learn how Bayshore Home Health helps seniors live independently, call 1-877-289-3997 or email us at clientservice@bayshore.ca
Additional resources
Advance Care Planning[3]
This Canadian website provides information about advance care planning. Use its free online interactive workbooks to create a plan. You can download it and share it with others.
Carol Marak[4]
Read blog posts by American "aging alone advocate" Carol Marak, who is raising awareness of elder orphans in the U.S., on Huffington Post's "Post 50" blog. Marak is also the editor of SeniorCare.com[5].
Online communities
You may find helpful articles on websites for seniors, such as Elder Orphan[6], Sixty+Me[7] and 70Candles[8].