Benefits of Hiring a Live-In Caregiver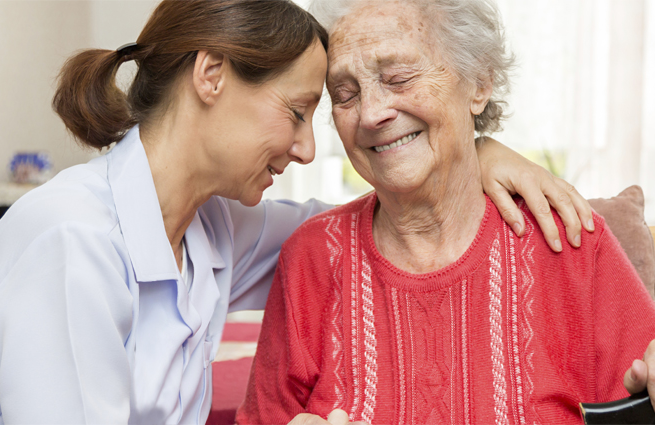 There are many families that are considering hiring a caregiver to aid in taking care of their loved ones when they cannot take care of themselves. Hiring a live-in caregiver can often be less expensive in comparison to putting your family members in a nursing home, long-term care facility or paying for extended hospital stays.
By hiring a live-in caregiver, your family can experience the following benefits:
More Flexibility
If you are planning to hire a live-in caregiver for your aging family member, one great advantage is that you do not have to rush around every single day to meet their daily schedule. Your caregiver can be the one handling the responsibilities at home, such as assisting with medication reminders, preparing meals and taking care of personal hygiene.
A Better Relationship
Having a live-in caregiver can help you and your loved one develop a more trusting relationship with them.  Your live-in caregiver will be present throughout the day, offering expert personal care. Your aging loved one will receive undivided attention and build a relationship with their caregiver.
Feeling of Comfort
You can feel comfortable and relaxed knowing that a trained professional is taking care of your family member. They are safe in the hands of a knowledgeable and familiar caregiver who can attend to the needs of the person being cared for, and attend to any emergencies should they arise.
A Wide Variety of Services
Besides personal care of your loved ones, live-in caregivers can help out with home support services like preparing meals and light housekeeping. This can be a big help to you if you would otherwise be the primary caregiver. A live-in caregiver can also provide companionship to your loved one, offer assistance with grooming and bathing, escort them on errands and appointments and more!
Hiring a live-in caregiver can bring many benefits to you and your aging loved one. At Bayshore HealthCare, we offer the best in home health care solutions, including live-in caregiver services. For more information and to find the right care services for your needs, call 1-877-289-3997 today.