Benefits of Physiotherapy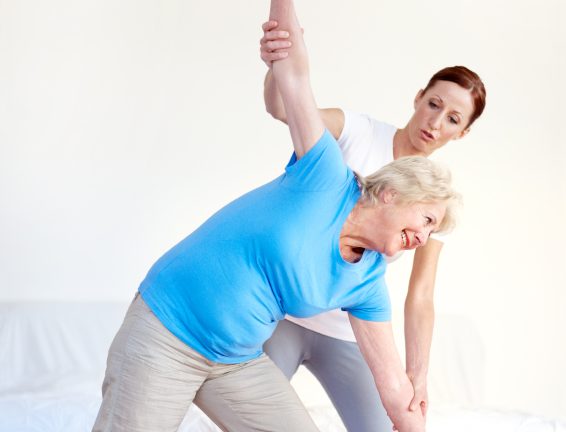 This May, in honour of National Physiotherapy Month, we wanted to discuss the benefits that physiotherapy can have on both injuries and injury prevention.
When it comes to injuries, recovery time is often reduced when physiotherapy is used to restore movement. For example, patients of hip replacement surgery often rely on a physiotherapist to perform rehabilitation as part of a healthy recovery.
The health benefits of physiotherapy extend far beyond treatment of injuries – physiotherapy helps to restore and/or maximize mobility. Studies show that physical therapy helps older adults cope with aches and pains, in addition to improving cardiovascular circulation, reducing the risk of developing diabetes, and preserving muscular strength, coordination and balance. As we age, our bodies need to be strengthened to reduce the risk of future injury.
Whether you're suffering from current pains or are looking to prevent future incidents from happening, Bayshore's Therapy and Rehabilitation division offers a wide range of physiotherapy services including exercise programs, fall prevention, and assistance determining eligibility to receive assistive devices.
During your first physiotherapy session with Bayshore, a physiotherapist will spend time getting to know you, learning about your medical history and documenting daily habits. This information will help in evaluating your strength and mobility as well as address any other concerns. After the initial consultation, your trained physiotherapist will develop a personalized treatment plan that best meets your needs.
To learn more about Bayshore's physiotherapy services in the comfort of your own home or in a facility, contact us at 1.877.696.1620 or visit our therapy and rehab page.