A Day in the Life of a Caregiver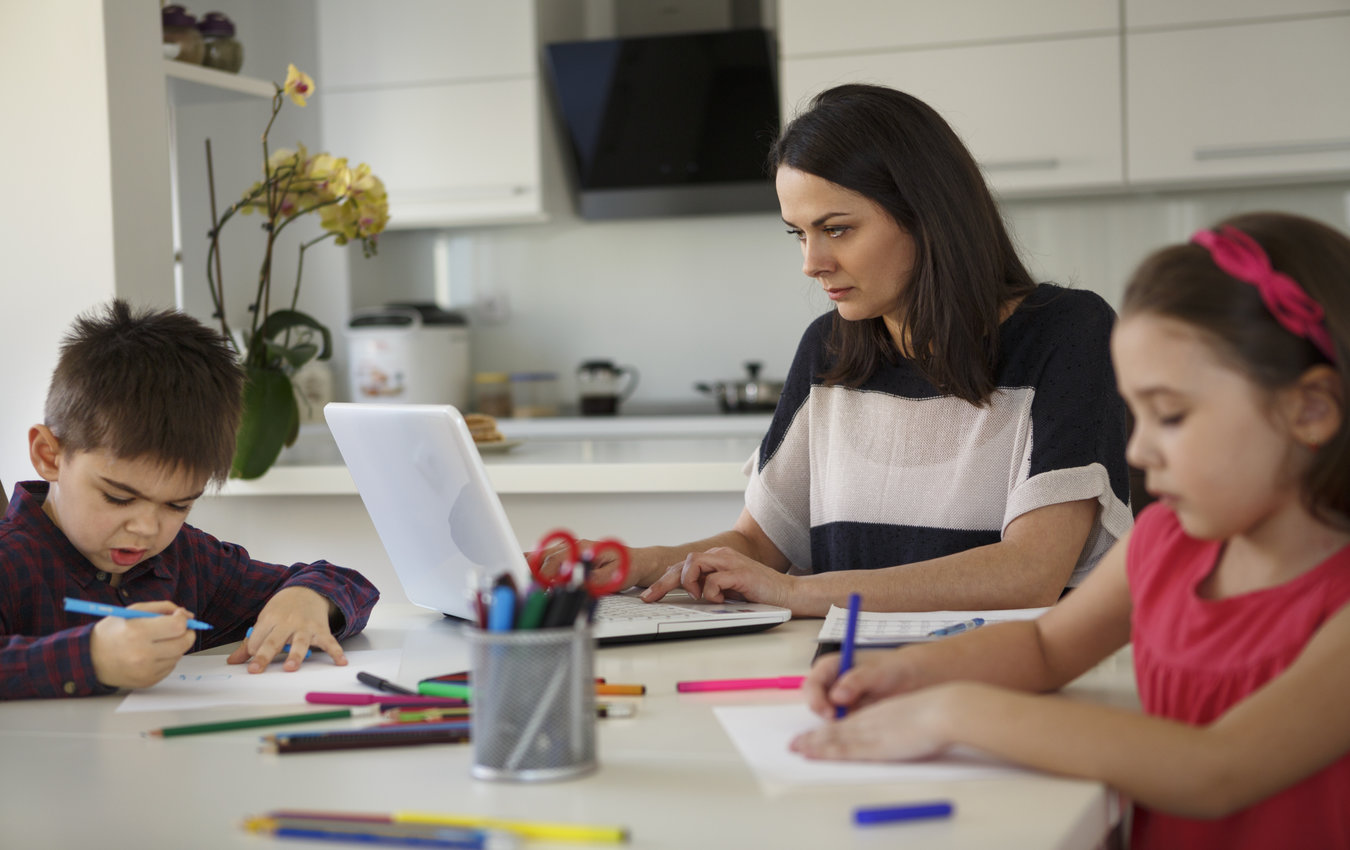 Jennifer is 43, married and has two children, ages 15 and 12. She has a great job and was managing to balance her life as a working mother until her own mother was recently diagnosed with Alzheimer's disease. She has now joined the rank of caregiver, sandwiched between caring for an aging parent and raising a family. Fortunately, her mother is still able to live on her own but because she is alone, Jennifer worries about her constantly. Her brother lives 100 kilometres away, so he can only visit on occasional weekends and holidays.
Although each day is different as her mother's condition changes, a typical day for Jennifer looks like this:
6:45 am – She gets up and ready for work; makes lunches for her kids; has breakfast.
7:30 am – She wakes up her kids and gets them started on their morning routine.
8:15 am – She loads the kids into the car and drops each one off at their respective schools.
9:00 am – When she arrives at work, she phones her mother to check on her and remind her to take her medications and eat breakfast.
9:30 am – Her mother phones because she can't find the bread. Jennifer reminds her it's in the bread drawer.
11:30 am – She phones her mother to remind her that her professional caregiver will be arriving at noon to prepare her lunch.
12:30 pm – She receives a call from the caregiver because her mother is refusing to eat her lunch. Jennifer speaks to her mother and encourages her to eat and she agrees.
2:00 pm – Her mother phones to say she wants the caregiver to leave and seems very agitated. Jennifer tries to calm her and tells her the caregiver is going to stay until she can get there after work.
4:30 pm – Jennifer skipped her lunch break so she can leave early to buy groceries for her mother.
5:30 pm – She arrives at her mother's apartment and the caregiver leaves. Her mother complains that the caregiver did nothing even though it is evident that she has prepared dinner and tidied the apartment. Jennifer tries to soothe her mother and puts away the groceries, being sure to tell her what she has bought and where everything is.
6:00 pm – Jennifer heats the meal the caregiver prepared and sits with her mother while she eats and reminds her to take her medications.
6:30 pm – She helps her mother clean up the kitchen and then they sit and visit in the living room.
7:00 pm – She reluctantly tells her mother she has to leave and will see her the next day. Her mother seems sullen but thanks Jennifer for coming. Jennifer reminds her mother that she will be picking her up at 4pm to take her to a doctor's appointment. She'll have to bring work home with her to make up for the time she's going to miss.
7:30 pm – Jennifer arrives home. Her husband has already given the kids dinner and the two of them sit down to eat together.
8:00 pm – She helps her daughter with her homework.
9:00 pm – She tells the kids to get ready for bed.
9:30 pm — She phones to check on her mother who is already in bed. Relieved that her mother seems fine and is safe in bed, Jennifer relaxes with her husband before going to bed and sets her alarm for 6:45am in preparation for another day.
Eight million Canadians provide care to a loved one at home, and of that number, 30 percent are "sandwich generation" mothers like Jennifer, aged 35 to 44, who juggle the responsibilities of child-rearing and caregiving for an elderly parent.
Although most people in need of help at home rely on family and friends, 50 percent combine that with professional services like those offered by Bayshore Home Health Care. We offer a wide range of services that support seniors at home and provide assistance and respite to family caregivers including: personal care, nursing, dementia care, respite care, meal preparation, and more. Let our professional caregivers give you a helping hand.