Celebrate Mom – Give Mom the gift of your time and presence this Mother's Day.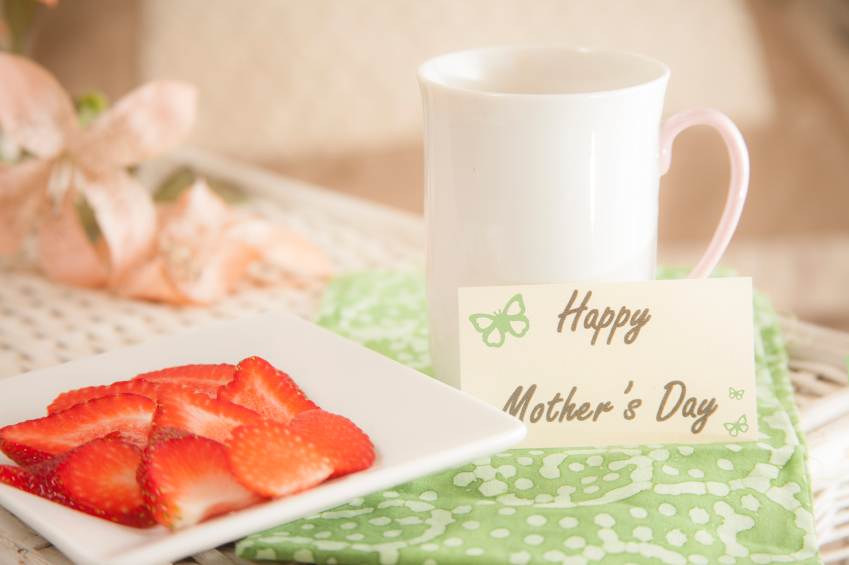 Make this Mother's day memorable by spending quality time with that very special person in your life. Here are some ideas that can make her feel special whether she enjoys going out or staying at home.
Breakfast in Bed: Surprise mom with breakfast in bed and make her day great from the start. Plan ahead and choose her favorite breakfast and brunch foods. Add a creative touch by bringing it to her in a fancy tray, a nice decoration (flowers, small plant) and a card with a special message.
Dinner Date: If your mom enjoys dining out, take her to her favourite restaurant. Make reservations to avoid waiting in line, and check accessibility (including restrooms) in advance, for parents who use mobility aids. Preparing a special meal at home is also a lovely way to celebrate.
Art & culture: If your mom enjoys art, a visit to an art gallery or a museum is an activity that will be appreciated. Larger venues often provide wheelchairs for seniors who tire easily. Even taking a trip to the local library for a quick read in the afternoon can be fun.
Spectator sports: If your mom is a fan of a sports team, see if you can get tickets to a game. For seniors who use a walker or wheelchair, special seating sections ensure accessibility.
Nature walk: Spending time outdoors and immersing yourself in nature can keep you both healthy and energized. Visit a park, botanical garden or nature reserve to enjoy the warm weather, beautiful scenery and each other's company. You could also bring a picnic lunch.
Day at the spa: Pamper and offer relaxation to your mom by booking a special package that includes massage, facials, manicures and pedicures. Make sure to book your service in advance. If she wants to be pampered at home, having a spa day at home can be just as relaxing. Light some candles and make her a hot cup of tea while she takes a restorative bath in the comfort of her home.
Revisit happy memories: Spend a quiet day at home looking at family photo albums, listening to music from your mother's younger days, and sharing memories of vacations, special events and other meaningful occasions.
As our parents get older, time becomes ever more precious. At Bayshore HealthCare, we understand that navigating through the various care options can be overwhelming and we have been alleviating this stress for 50 years by providing the right care plans for seniors. We help aging parents live in the comfort of their home with dignity. Whether your mother needs personal care, nursing, companionship, light housekeeping or other services to feel more comfortable and live safely at home, we're here to help.
To learn how Bayshore's services help seniors stay active and live independently, visit www.bayshore.ca or call 1-877-289-3997.