Celebrating New Year's Eve with Senior Loved Ones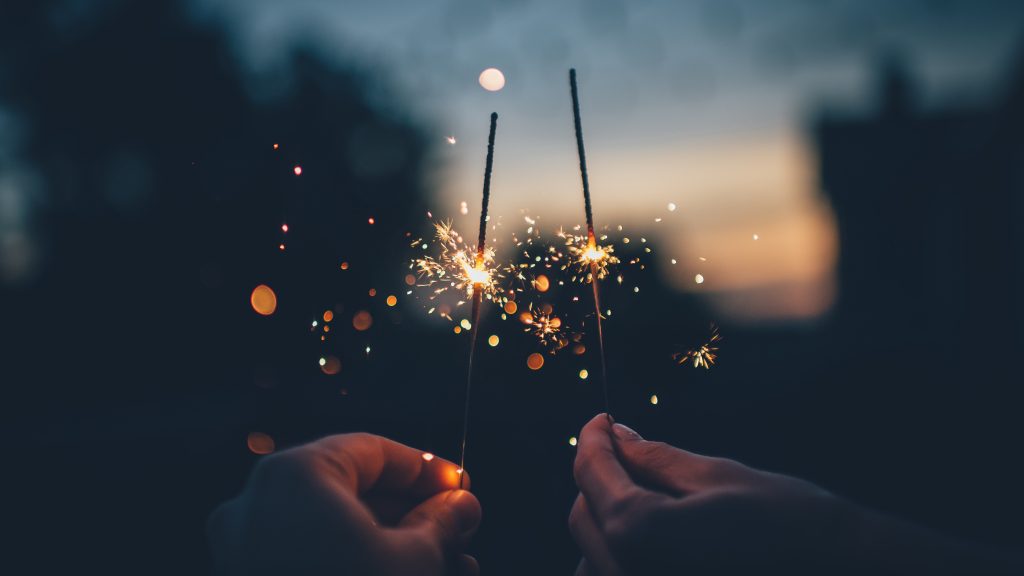 The new year – and a new decade – are just around the corner! How will you celebrate? If you're planning to include your senior loved ones in the festivities, here are 10 ideas that family members of all ages can enjoy together.
Enjoy traditional foods: Did you know that Swedes eat rice pudding for new year's? And in Spain, it's customary to eat a dozen grapes at midnight. Learn about other international traditions and try preparing a few globally inspired dishes. You could also hold a potluck and invite people to bring a dish that's special to them.
Decorate party hats: Party hats are fun to wear, and this is an easy craft project the whole gang can enjoy. Make hats from construction paper or buy them at the dollar store. Pick up an assortment of decorations – such as buttons, pipe cleaners and stickers – and provide markers, scissors, glue, etc.
Play party games: Pick a few easy-to-learn options that a group can play, such as bingo, charades, "Name That Tune" or your family's favourite board games.
Pick a party theme: Choose a fun theme and invite everyone to dress up. The theme could be a certain decade, a type of music, a masquerade ball, movie characters – use your imagination, and make sure to take pictures!
Create a photo booth: This is a fun way to create intergenerational selfies. Hang up a colourful backdrop and offer a variety of props, such as oversized glasses, funny wigs, colourful hats and funny signs.
Have a singalong: Play favourite tunes on instruments or borrow a karaoke machine. Make sure to have songs from different decades on hand. Other ideas include playing the video of a beloved musical or listening to albums together.
Go out for dinner: Instead of cooking, invite the family out for a special restaurant meal. If your senior loved one uses an assistance device such as a wheelchair, walker or cane, call ahead to check if the location is accessible.
Attend community events: What is your city or town doing for new year's? Community events make for pleasant outings and are usually geared to the whole family, with live music, food and more. Or, if your senior loved one lives in an assisted-living facility, ask what events they are holding and whether family members can join in the fun.
Count down early: Many people, young and old, find it too difficult to stay up until midnight for the big countdown – so hold your own, at any time you like! You could count down to noon instead, or you could pick a time in the early evening so that everyone makes it to bed on time.
Book brunch instead: Skip the New Year's Eve party and get together for a relaxing breakfast, brunch or lunch on New Year's Day. Look for easy recipes that feed a crowd.
And here are a few tips to ensure that everyone has a good time:
Include your senior loved ones in planning. Ask what they would like to do for New Year's Eve or on New Year's Day. They could help plan a menu or pick a restaurant, for example.
Be sensitive to your loved one's needs. Holidays and celebrations can sometimes be stressful for older adults, particularly if these occasions remind them about the loss of loved ones. Instead of a big party, offer to do something quite and simple, such as afternoon tea at home.
Stick to the schedule. If it's important that your loved one follow a particular routine – including meals, medication and sleep – plan your celebrations around that.
Skip the noisemakers and fireworks. These can be startling or frightening to both young kids and older adults, especially those who live with Alzheimer's or another type of dementia.
Best wishes and happy new year from the Bayshore family!
Bayshore Home Health offers a wide range of home care services to help Canadians live independently for as long as possible. Contact us at 1-877-289-3997 for details.