Dementia Solutions: Staying engaged and enjoying life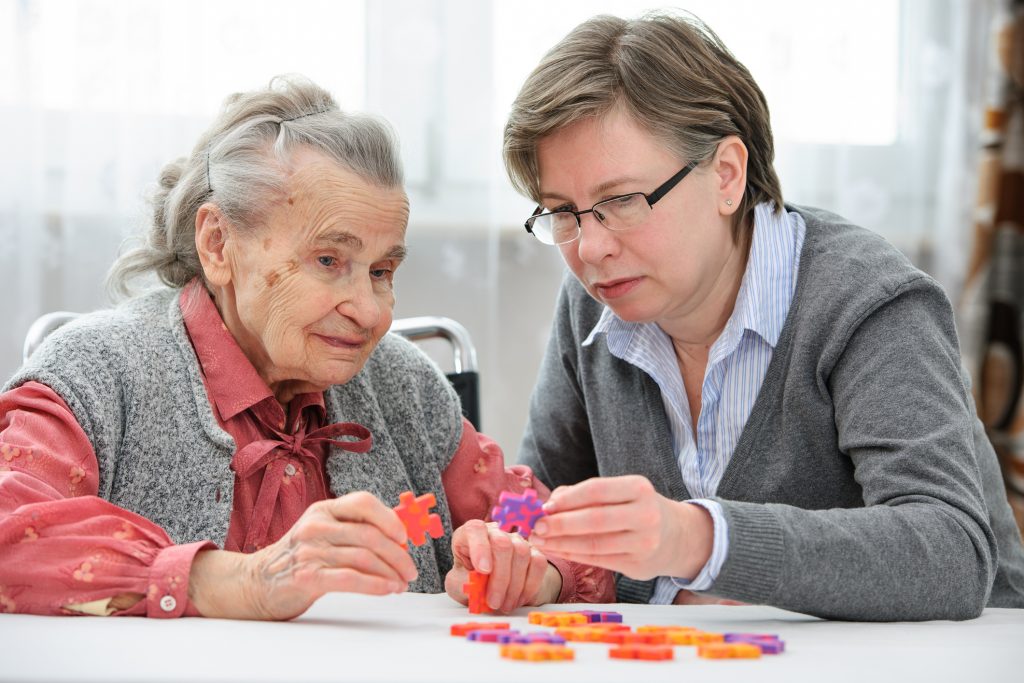 Staying Engaged – How Do I Get Mom or Dad to Engage With Others and Enjoy Life Again?
Watching a loved one with dementia become withdrawn and unhappy can be very difficult to deal with. Though you as their caregiver or family member may feel understandably helpless and frustrated, know that there are strategies that can help.
Whenever your mom or dad says a firm "no" to a suggested activity, like coffee with friends, playing golf, or gardening, remember that their refusals are coming from the effects of dementia. Saying "no" may be a comfortable response if your mom or dad is confused about what you're asking them. It could also be a sign of self-consciousness. Maybe they're embarrassed, for example, about no longer being able to swing a golf club correctly. Understand also that saying "no" could be a way for your parent to assert their independence.
Though saying "no" is your mom or dad's prerogative, they're shutting down beneficial opportunities. Try turning the "no" to a "yes," by creating a daily routine that will be easy to follow. Next, fit a weekly outing into that schedule, such as a walk. They may be more open to laid-back activities, compared to something more active, such as golf.
To draw your parents towards hobbies they once enjoyed, such as jigsaw puzzles and gardening, ask for their help in planting flowers or completing a puzzle. Feeling helpful can give someone a great boost of positivity and validation. You can even reward yourselves with a treat they enjoy, such as cake or pie, upon completion.
If your mom or dad continues to say "no," don't feel discouraged, remind yourself to take a break, and then try again. If needed, take a break, ask for help and let someone else try. Make sure that you are taking care of yourself and consider attending caregiver support groups. By taking these steps, you will likely find yourself moving from feeling helpless towards a greater sense of empowerment.
If you need extra help, we are here for you. Our caregivers are trained and certified to care for individuals with dementia. If you need further details, please:
Call us: 1-877-289-3997 Email us: clientservice@bayshore.ca
With these new ideas in hand, we hope both you and your aging parents can share the activities they love to do.
DISCLAIMER: The contents of this column are provided for information purposes only. They are not intended to replace clinical diagnosis or medical advice from a health professional. For any health related issue, always seek medical advice first from a trained medical professional.