Driving tips for seniors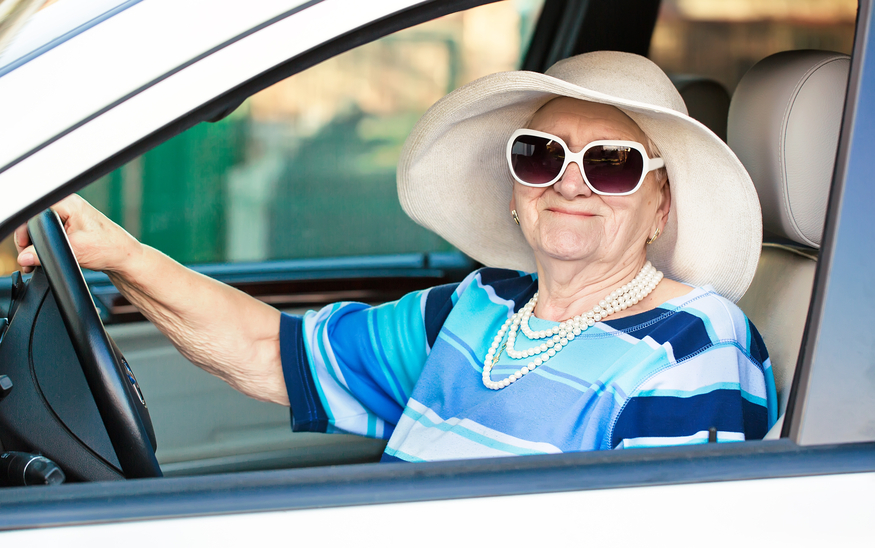 As we age, everyday activities become more challenging than we realize. Driving is one of those habitual things in life – a quick run to the grocery store, picking up something last minute, and going out whenever you please are all activities that give us our independence. As our family members age, we must respect their need to be live and feel independent but also practice safety.
How can we support aging drivers in our lives?
Monitor and maintain safe range of motion and physical ability
Seniors' range of motion is important for the basic movements of entering and exiting the vehicle, opening and closing the trunk, turning the wheel, and checking blind spots. Speak with a doctor or a physical therapist to discuss various exercises or stretches that can help maintain your body's physical ability. Make sure to discuss testing the senior's reaction time and ask for suggestions on when his/her reaction time is too delayed for safe driving.
Regular check doctor's check ups
Ensure that aging adults are visiting the optometrist at least once a year – the doctor may suggest more visits depending on the condition, pre-existing diseases and/or the need for preventative care.
A regular doctor will be able to check up on other age related issues and ensure proper treatment is applied. For example, he/she may be referred to a hearing specialist – an important aspect to driving that even young drivers often overlook. Can they hear an oncoming emergency vehicle? Can they hear another vehicle honking their way?
Polish up their skills
Your aging relatives may have been driving for years but it doesn't hurt to get refresher on the road with an experienced instructor. Instructors will be able to remind them of rules and tips that will make driving safer and easier, such as re-teaching an older driver the importance of driving defensively.
When should an older adult stop driving?
In provinces like Ontario, drivers over the age of 80 are required to: write a test that assesses their knowledge of road rules, take a vision test, attend an information session on how aging affects driving, and in some cases a road test.
If the ministry of transportation finds an aging adult unfit to drive, despite any reluctance and stubborn behaviour, it's important to ensure that the aging adult abides by those rules.
But there are also seniors who should stop driving much earlier than the age of 80. If their reflexes and reaction time, memory, eyesight, flexibility deteriorates at an earlier age, they pose a risk to everyone on the road. Further, if a senior has had one too many close calls while driving, that's also a sign that they should consider getting off the road.
If your aging loved ones are in need of extra home care services, such as escorting on shopping trips or appointments, please call our In Home Health Care services department at 1.877.289.3997.