Fresh-Picked Books for Spring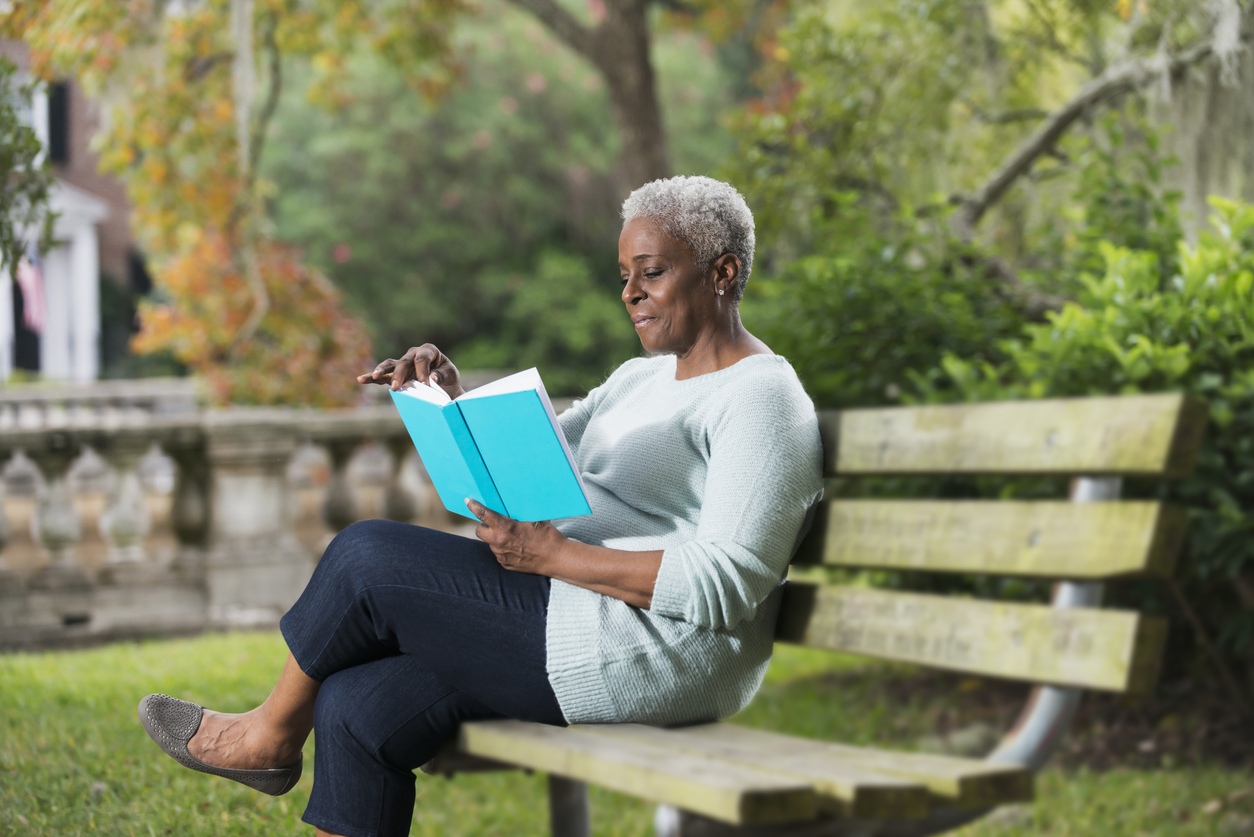 Fresh-Picked Books for Spring
Ready for a great read? Here are 10 superb books to add to your wish list: seven recent releases and three favourites chosen by our Bayshore colleagues, including several compelling titles by Canadian authors.
Recent releases
Keep Sharp: Build a Better Brain at Any Age
by Sanjay Gupta, MD (Simon & Schuster)
Dr. Sanjay Gupta's new book is an owner's manual for your mind. The neurosurgeon and CNN medical correspondent shares scientific insights on brain function, debunks myths about age-related cognitive decline, and even includes a 12-week program to help you strengthen your brain.
If I Knew Then: Finding Wisdom in Failure and Power in Aging
by Jann Arden (Random House Canada)
Jann Arden – singer-songwriter, comedy star and bestselling author – has written another funny, candid and inspiring memoir, this one about becoming a woman "of a certain age." Arden, who recently turned 59, shares how she has embraced fearlessness, learned from failure and, finally, become her own person.
Happily Ever Older: Revolutionary Approaches to Long-Term Care
by Moira Welsh (ECW Press)
Investigative reporter Moira Welsh has long written about retirement homes and long-term care facilities. In this timely and hopeful book, she explores evolving ways to live in our senior years – including inspiring examples from North America and Europe – and how living arrangements can foster friendship and connection.
Neglected No More: The Urgent Need to Improve the Lives of Canada's Elders in the Wake of a Pandemic
by Andre Picard (Random House Canada)
Andre Picard is a health reporter and columnist for The Globe and Mail, and he has written frequently about COVID-19's devastating impact on Canada's long-term care facilities. His latest book examines the crisis in our country's fragmented eldercare system and offers solutions for what we must do to better support seniors and help them age with dignity.
The Centaur's Wife
by Amanda Leduc (Random House Canada)
This remarkable novel by Canadian author and disability advocate Amanda Leduc defies definition. Leduc weaves together original fairy tales, mythological creatures and an apocalyptic setting to create a dark and magical survival tale. It follows the fates of two women, Heather and Tasha, as they struggle to cope after a planetary disaster. Like Leduc herself, Heather lives with cerebral palsy, and the themes of disability and difference course through the novel. As the title hints, there is a centaur, but we won't reveal more – you'll want to discover the book's secrets for yourself.
Burnt Sugar
by Avni Doshi (The Overlook Press)
This compelling, sharply written novel explores the toxic relationship between a mother and daughter: Tara, a woman with a wild and erratic past, and Antara, the adult daughter whom she has long neglected. When Tara's dementia worsens, Antara grudgingly becomes her caregiver – and inevitably, they are both drawn into the past. Burnt Sugar, which was shortlisted for the prestigious Booker Prize in 2020, is a provocative story of betrayal, trauma and the shifting quality of memories.
My Mother's Daughter: A Memoir of Struggle and Triumph
by Perdita Felicien (Doubleday Canada)
You may remember Perdita Felicien for her brilliant career has a hurdler: she is a two-time Olympian and 10-time national champion, as well as the first Canadian woman to win gold at a world championship. Now, Felicien has added "author" to her impressive resumé. My Mother's Daughter is a raw and poignant memoir of Felicien's relationship with her mother, Catherine, and the immense struggles they faced together – domestic abuse, racism, poverty and homelessness – and how they beat the odds.
Staff favourites
Becoming
by Michelle Obama (Crown)
Stephanie Molloy, Marketing Coordinator at Bayshore HealthCare, recommends Michelle Obama's critically acclaimed memoir, which was recently released in paperback: "I really enjoyed this book. It starts off a bit slowly, but once you get into it, it is so powerful. It's so refreshing to see a woman who doesn't slow down and wants to change the world – and she does that with so many different aspects of her life."
The 7 Husbands of Evelyn Hugo
by Taylor Jenkins-Reid (Washington Square Press)
Stephanie Molloy also enjoyed this bestselling novel about an aging and reclusive movie icon: "What I liked about this book is how much it pulls you in. It's very unpredictable and keeps you wondering until the end. It has romance, humour, a glimpse into 1950s and '60s Hollywood life, and a great ending!"
The Light Between Us: Stories from Heaven. Lessons for the Living.
by Laura Lynne Jackson (Random House)
Janet Daglish, Bayshore's National Director, Business Development and Government Relations, highly recommends this book by Laura Lynne Jackson: wife, mother, high school English teacher – and psychic medium. "This book is for those who are passionate and caring about others. It tells stories of helping families with death, grief and healing. It's about how the universe chooses to communicate and how scientists have evaluated Jackson's unexplainable gift. It transcends religions and would appeal to anyone who's interested in healing and helping others. It shifts one's paradigm to consider another way of understanding the world. It opens the mind to another possibility of why we're here on earth – that is, to help others."
Bayshore Home Health offers a wide range of home care services to help Canadians live independently for as long as possible. Call 1-877-289-3997 for details.