Great Reads for Book Lovers Day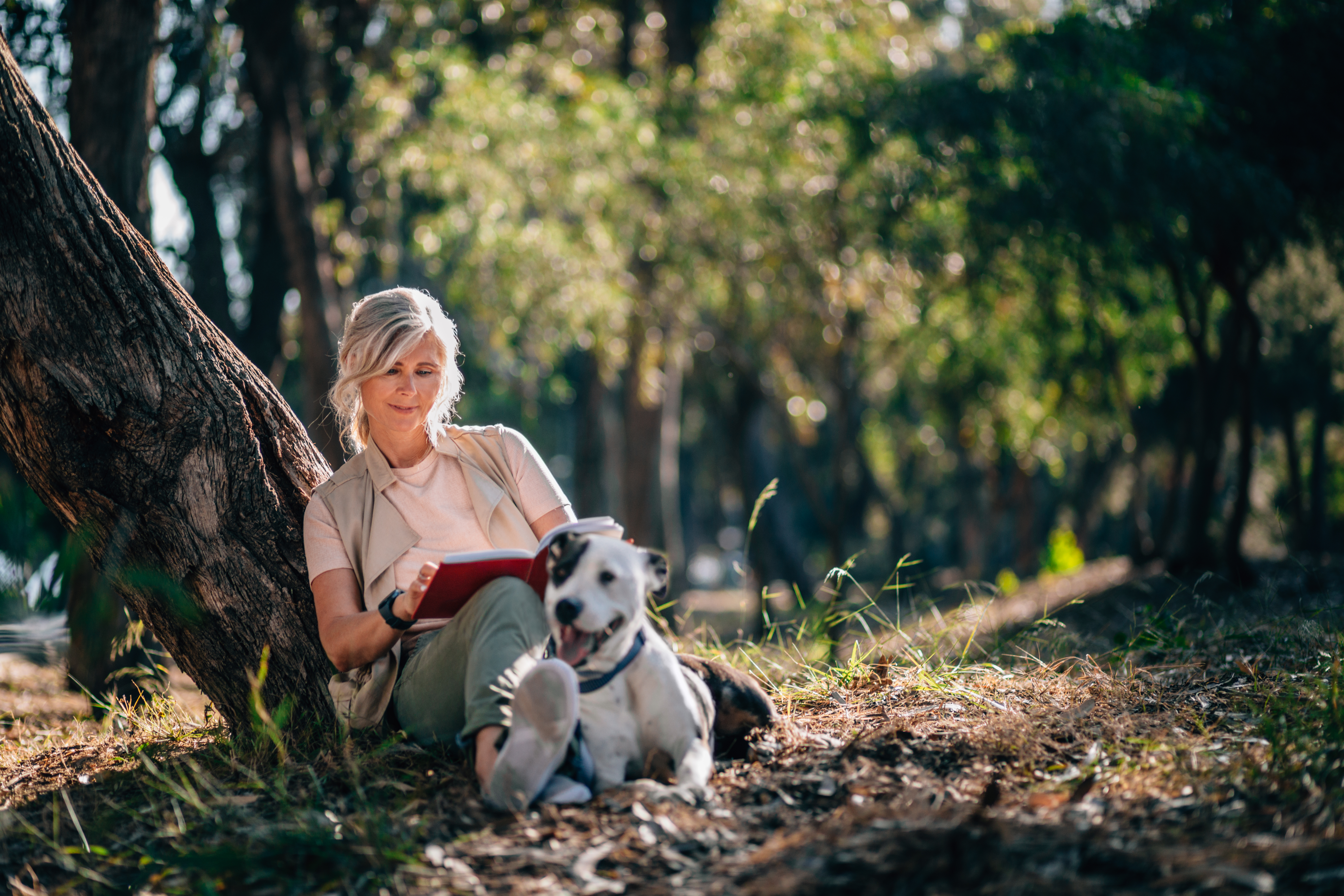 August 9 is Book Lovers Day, an unofficial holiday that encourages people to celebrate the written word. A good book can entertain, enlighten or comfort. Reading has other benefits, too – research has shown that it can help us relax, keep our minds sharp and empathize with others.
Looking for a great read? Here are several inspired recommendations from our team at Bayshore.
History and Politics
Dam Busters: Canadian Airmen and the Secret Raid Against Nazi Germany
by Ted Barris (HarperCollins, 2018)
This is the true story of one fateful night that changed the Second World War. Based on interviews, flight logs, maps and photographs, Dam Busters tells the dramatic story of Allied pilots' secret air raid against the hydroelectric dams of Germany's Ruhr River. Essential reading for history buffs.
My Stories, My Times by Jean Chrétien
(Random House Canada, 2018)
In a series of short essays, former prime minister Jean Chrétien – now in his 80s – shares a behind-the-scenes look at his long and distinguished political career.
City of Light: The Making of Modern Paris
by Rupert Christiansen
(Basic Books, 2018)
Paris is beloved for its enchanting cityscapes, including its wide streets, parks, squares and monuments – all born from the vision of French emperor Louis Napoleon, who in 1853 launched an ambitious urban renewal program. Anyone who's been to Paris, or aspires to visit, will enjoy this lively read.
Fiction
The Little Old Lady Who Broke All the Rules
by Catharina Ingelman-Sundberg (HarperCollins, 2014)
Seventy-nine-year old Martha Andersson is tired of life in a retirement home, so she makes her great escape – and hijinks ensue. This novel is charming and funny, with themes of rebellion and friendship. Martha's adventures continue in two sequels: The Little Old Lady Strikes Again and The Little Old Lady Behaving Badly.
We Care for You
by Paul Kitcatt
(Unbound DIgital, 2017)
How will technology change the nature of caregiving? In this original novel, writer Paul Kitcatt explores the not-so-distant future, one in which synthetic humans care for seniors. The narration is divided between two characters: Margaret, a senior living with dementia, and Winifred, her new robot "Helper." As their relationship grows, what will they learn from each other?
Food
The Last Schmaltz: A Very Serious Cookbook
by Anthony Rose and Chris Johns (Penguin Random House, 2018)
Toronto-based chef and restaurateur Anthony Rose shares stories and recipes in this well-reviewed tome, co-written with travel and food writer Chris Johns. It's entertaining and nostalgic, and it's filled with recipes from Rose's beloved restaurants.
Travel
My Twenty-Five Years in Provence: Reflections on Then and Now
by Peter Mayle
(Penguin Random House, 2019)
This is the final book in an extended love letter to Provence, France, where the author has lived with his wife since leaving England a quarter-century ago. With wit and warmth, Mayle immerses readers in village life, including its quaint cafés, open-air markets and beautiful vistas.
Caregiving
All Things Consoled: A Daughter's Memoir
by Elizabeth Hay
(Penguin Random House, 2019)
Canadian novelist Elizabeth Hay writes about her parents' final years and her own shift from "difficult daughter" to guardian and caregiver. With courage and honesty, she discusses the challenges of navigating family dynamics and decades-old resentments along with her parents' failing health.
Feeding My Mother: Comfort and Laughter in the Kitchen as a Daughter Lives with her Mom's Memory Loss
by Jann Arden
(Penguin Random House, 2017)
Jann Arden is nearly as well known for her candour and wit as she is for her beautiful, often melancholy songs. In this best-selling book, she shares what it's like to become a caregiver to her mother, who had Alzheimer's disease. In the 2019 paperback edition, Arden offers new content from her diaries and reflects on her mother's final days.
Be With: Letters to a Caregiver
by Mike Barnes
(Biblioasis, 2018)
Written as a collection of four letters, this slim book shares wisdom that the author gained while caring for his own mother through Alzheimer's disease. Honest and inspiring, Be With is meant to be read in short sessions, during a caregiver's brief moments of down time.
Caregiver's Survival Guide: Caring for Yourself While Caring for a Loved One
by Robert Yonover, PhD, and Ellie Crowe
Robert Yonover shares the experience of being his wife's primary caregiver for 20 years, as well as raising their two children. He provides advice on handling day-to-day challenges, managing finances, dealing with heavy news and other important topics.
The Best Seven Years of My Life: The Story of an Unlikely Caregiver
by George Shannon and Chad Patrick Shannon
(George B. Shannon, 2018)
In this poignant memoir, George Shannon (with help from his son, Chad Patrick) shares his experience of caring for his terminally ill wife.
Dementia Sucks: A Caregiver's Journey – With Lessons Learned
by Tracey S. Lawrence
In this candid memoir, the author shares her experiences in providing full-time care to both of her aging parents – first her father, then her mother, who had dementia. This book will resonate with anyone who is on their own caregiving journey.
Aging
Getting Real About Getting Older: Conversations About Aging Better
by Linda K. Stroh and Karen K. Brees (Sourcebooks, 2018)
Ready for some real talk about aging? The authors asked more than 1,000 older people about the challenges and joys of getting older, covering topics such as changing self-identities, friendships, romance, dealing with loss, family relationships and more.
Aging Strong: The Extraordinary Gift of a Longer Life
by Bud Harris, PhD (Daphne Publications, 2016)
Humans are living longer, and with greater vitality, than ever. What will you do with your extra time on Earth? Bud Harris examines this question, encouraging readers to develop their life story and purpose, explore creativity, discover new callings, and deepen and transform themselves.
Other great ways to celebrate Book Lover's Day:
Visit a library, give a book as a gift, donate books to charity, or watch a movie based on a book you've read (or vice versa!). To turn reading into a social activity, organize a literary event in your community or start a book club with friends.
Bayshore Home Health offers a wide range of home care services, including companionship. Our caregivers can read to seniors or accompany them to a library, bookstore or literary event. Contact us at 1-877-289-3997 for details.