Heart Healthy Cooking Tips and Recipes for Seniors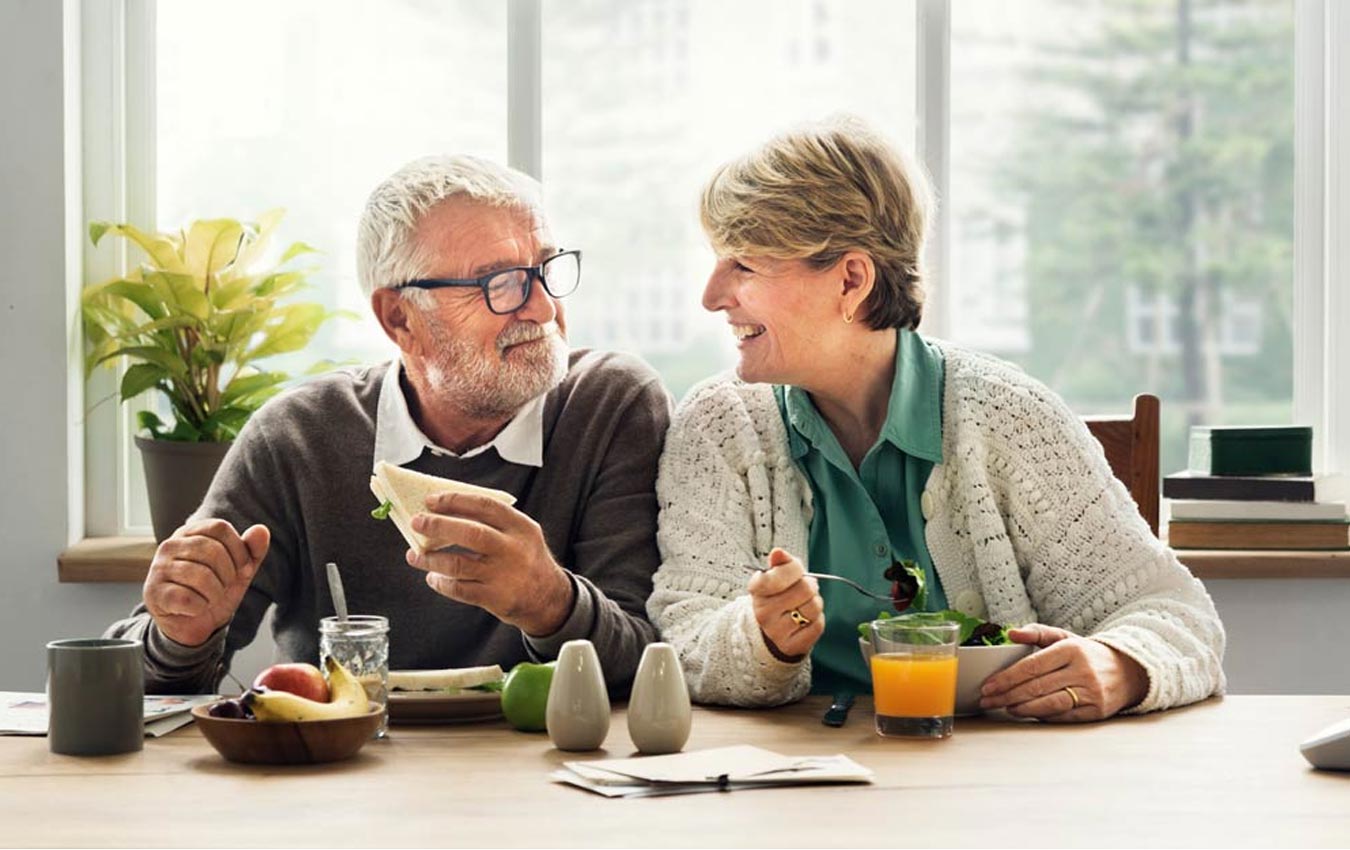 Every seven minutes, a Canadian dies of heart disease or stroke. February is Heart Month, when we learn about and raise awareness of all the cardiovascular conditions that affect Canadians of all ages and lifestyles. Some of the major risk factors of heart disease include high cholesterol, high blood pressure and obesity. A simple lifestyle shift you can take to reduce your risk is cutting out high-cholesterol, high-sodium foods and consuming more heart-healthy options. Read on to learn our tips and tricks for eating more heart-friendly in your daily life:
Measure, measure, measure
Rely on measuring cups and spoons to ensure you aren't overdoing it with cooking oils and butter. Invest in an inexpensive food scale so you can weigh servings of meat. Refer to Canada's Food Guide to check serving sizes, and adjust according to your doctor or dietician's advice.
Trade in salt for healthier flavours
Many Canadians find it challenging to reduce sodium in their daily diets. Cut out processed food and snacks to reduce hidden sodium, and instead opt for homemade alternatives whenever possible. When shopping, choose low-sodium counterparts of your grocery store favourites. As you prep your meals at home, reach for naturally low-sodium flavour enhancers like squeezed lemon, vinegar, garlic, ginger, fresh herbs and dry spices.
Swap red meat for leaner counterparts
Too much red meat can really wear on your heart as you age – eating more than the recommended 70 grams once or twice per week can drastically increase your risk of heart disease. Next time you're at the butcher, opt for leaner options like poultry, fish and pork. Team up with your Bayshore caregiver to prep and cook flavourful, healthy dishes like Pesto Pork Chops, One Skillet Trout with Green Beans and Almonds, and Turkey Burger Casserole.
Try cooking vegetarian
Challenge yourself to go meatless one day per week. Enjoy different protein sources like beans, lentils, quinoa and tofu. Entrees like Sweet Potato Falafel Burgers, Four Bean Chili with Polenta, and Red Lentil Dhal will get you inspired to serve up heart-healthy veggies, grains and legumes.
Committing to a low-cholesterol, low-sodium diet is a great way to keep your heart healthy as you age. But, a heart-healthy diet works best when combined with reduced stress, more sleep, and a steady exercise routine. So, in addition to giving your diet a makeover, work in some low-impact exercise and discover some strategies to improve your sleep. And don't forget – if life at home is becoming overwhelming, our Bayshore caregivers can be there to offer help with household tasks, meal prep, medication reminders and more. Give us a call at 1-877-289-3997 and see how in-home care can improve your health and happiness as you age at home.