Help for loved ones living with dementia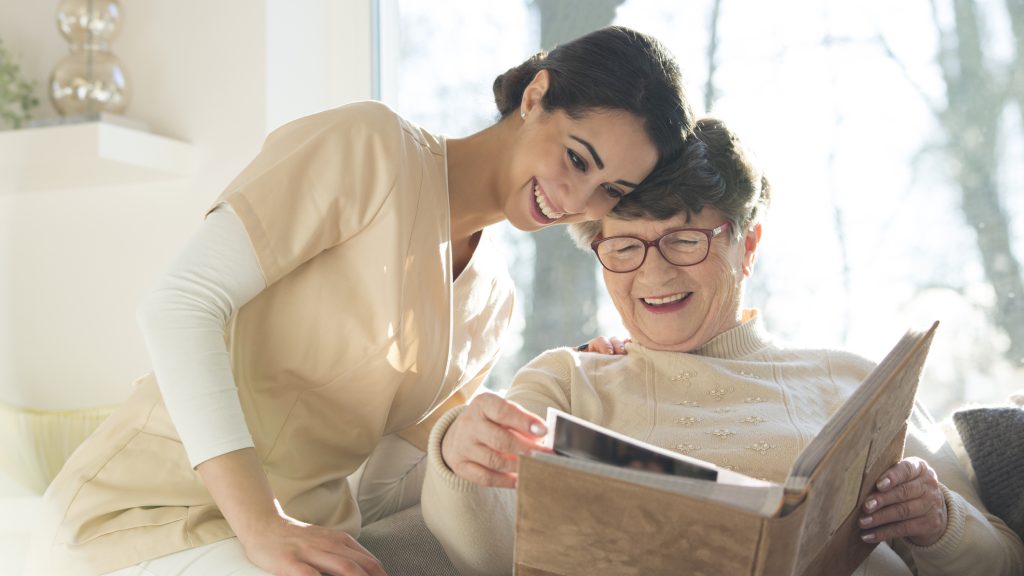 Help for loved ones living with dementia
According to a study by the Alzheimer Society of Canada, almost 600,000 Canadians were diagnosed with dementia in 2021, and that number is expected to almost triple over the next 30 years.
If your elderly loved one is dealing with dementia, you may be wondering how you can help your family member get the best care possible.
We can help. Bayshore HealthCare has partnered with the Alzheimer Society of Canada to offer training to our caregivers specifically on dementia. Called U-First, this patented Alzheimer's disease and cognitive impairment training will help Bayshore staff learn about the disease—and the treatment.
The training will help caregivers better understand your loved ones who are living with dementia, and their associated behavior. In the end, that means your loved one gets specialized care, and you can rest easy knowing they are working with caregivers who understand their needs.
"Choosing a company or caregiver to provide care for their loved one can be a stressful time," says Michelle Bloodworth, Regional Director, Central and Eastern Canada, Bayshore Home Health.  "We want to provide our clients with a sense of calm and confidence knowing that Bayshore HealthCare invests in our workers through education, and that they are choosing the best company with staff who have specialized training in dementia care," she says.
Alzheimer training a national priority
Michelle leads the U-First program, which trains all Bayshore client service coordinators, personal support workers, nurses, and managers from coast to coast. "This training will become an essential part of our dementia care program," says Michelle. U-First education will allow families and their older adults time for themselves, for self-care, and for rest without the worry.
Across Canada, Bayshore caregivers will be trained to an enhanced level of knowledge and skills. This ensures that your loved ones, and seniors receive the most qualified individuals into their homes, who are ready with compassion, caring, and confidence in the understanding of dementia care through education.
Michelle feels that offering the U-First training program, and by offering and prioritizing this education to all branches across Canada is what sets Bayshore apart.  "I'm a very proud Bayshore employee, knowing I work for a company that wants to make a difference in this type of care for our clients and families," she says.
It's not what we do, it's why we do it
Michelle is very passionate about treating Alzheimer's and helping seniors lead quality lives. "I have been passionate about dementia care for a long time. I'm proud to lead this training that better prepares our staff to help our clients, and support their families on how to care for and respond to someone with dementia or other cognitive impairment," says Michelle.
If you need caregivers who are specifically trained to help your loved ones living with dementia, we can help.
Bayshore Home Health offers a wide range of homecare services to help Canadians live independently for as long as possible. Contact us at 1-877-289-3997 for details.