Helping Hands for Thanksgiving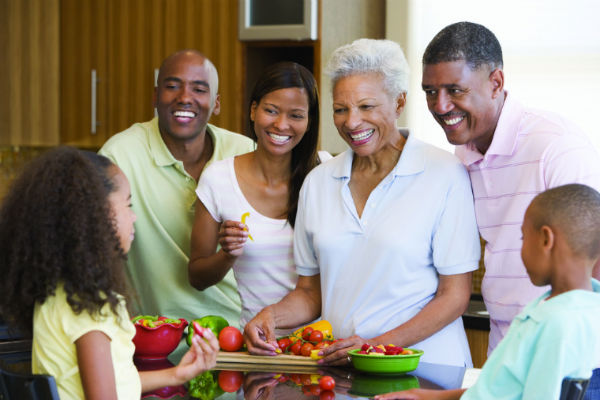 Thanksgiving is a special time of year, but it can also be stressful for seniors and family caregivers. Keep the holiday festive with a little extra help at home.
For many Canadians, Thanksgiving is a cherished occasion to gather with loved ones, celebrate the season and reflect on the people and things we're grateful for. It's also a holiday rich with family traditions, from sharing a feast to enjoying the great outdoors together – or even visiting the cottage one more time before closing it up for the winter.
Holidays are fun and festive, but they can also put added stress on families. That's especially true if you're caring for both children and seniors. When things get hectic, an extra pair of hands can help reduce the strain, meet everyone's needs and make Thanksgiving more relaxing and enjoyable.
Home health care, including à la carte services such as personal care and support, companionship, meal preparation and nursing, is a convenient and reassuring option for busy families. Services from a trusted home health care provider are more affordable than you might think. Your family might already have coverage through your insurance plan, or Bayshore's experts can help investigate alternative funding options.
A Partner You Can Trust
At Bayshore HealthCare, Canada's leading provider of home and community health care services, we're also celebrating this season. Thanksgiving coincides with our annual Caregiver Week, our opportunity to acknowledge and express appreciation to our passionate, caring team of more than 6,000 caregivers. Let us help your family enjoy more quality time. It's our privilege to provide the personalized, one-on-one attention your loved one deserves.
For more details about home health care services, click here or call 1-877-289-3997.