How Older Adults Can Make New Friends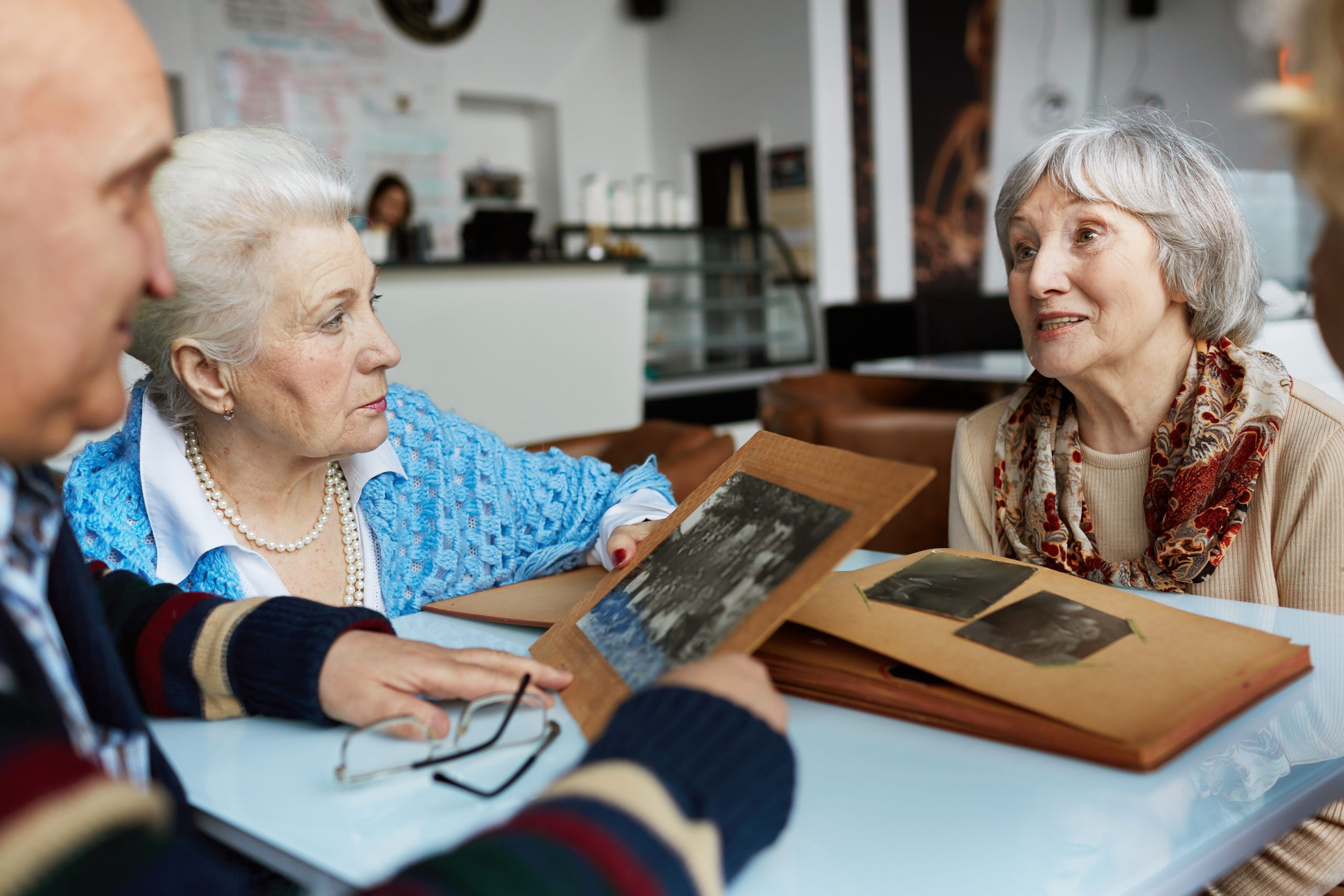 Loneliness is a serious problem among Canada's older adults. About one-quarter of people aged 65 and older live alone, according to census data. Many of them are "elder orphans," or seniors who have no partner or children in their lives. This vulnerable population is at higher risk of loneliness and social isolation, which can contribute to or worsen health problems.
In 2014, the Government of Canada's National Seniors Council released a report on the social isolation of seniors. It noted that half of people over age 80 reported feeling lonely. Previously, Statistics Canada has reported, "An estimated 1.4 million seniors – 25% of men and 40% of women reported feelings of loneliness 'often' or 'some of' the time."
Seniors' loneliness is so common that some experts consider it a public health crisis, potentially more detrimental to a person's health than smoking or obesity. Psychological effects of loneliness can include depression, anxiety and cognitive decline.
If you live alone and have few social connections, remember that it's never too late to make new friends. Staying active and participating in your community can help prevent loneliness and isolation – and it can enrich your life with new experiences.
Here are eight ways that you can meet people and foster new friendships:
Say yes to invitations – If someone invites you to go somewhere, accept! For many of us, especially people who are introverted, staying home has become the default choice. Yes, it's easy and comfortable to stay in, but you'll also miss the opportunity to see friends and family and make new acquaintances.
Reconnect with friends – You may find it easiest to start with people you already know, especially if you're shy or nervous about talking to strangers. In addition to spending more time with family and friends, consider reconnecting with people whom you're fond of but have lost touch with. You can phone, email or write, or even use a free video chat service, to renew ties.
Join a group or take a class – Look around your community for groups that meet regularly, such as book clubs, social clubs, religious congregations, choirs, teams, fitness classes, continuing-education classes, etc. Libraries, community centres and seniors' centres often have programs for older adults. You could also try finding groups online using Meetup

. Don't see anything you like? Consider starting your own group.
Meet new people online – Online, you'll find many communities geared toward older adults. Join a group on Facebook, or try a website dedicated to your demographic. We particularly like Amintro

, which is a free friendship-making service and resource for adults 50 and older. (Bayshore HealthCare is one of the site's preferred partners.) Amintro helps you connect to people in your community and expand your circle of friends.
Volunteer – Are you able to contribute your time and energy to a worthwhile cause in your community? Pitching in to help others can be good for your well-being, in part because it gets you out of the house and interacting with others. Remember, you have a lot to offer – others can benefit from your life experience and know-how. To find local volunteer opportunities, visit Volunteer Canada

.
Get a job – Yes, you read that correctly! Some retirees get a part-time job not because they need to, but because they enjoy staying busy and socializing. Visit BoomersPlus.com

, a website created for experienced, retired and semi-retired professionals who are finding innovative ways to get the most out of their second act. BoomersPlus offers access to short- and mid-term employment, mentorship and volunteering opportunities.
Join a tour – If you have the means and are physically active, consider joining a senior-friendly tour to a place you'd like to visit. It's a great opportunity to see the world and meet other adventurous, young-at-heart travellers.
Consider a companion – If mobility or health issues prevent you from being active outside the home, or if you have a senior loved one who is in this situation, consider hiring a professional caregiver to provide companionship services. A friendly, skilled caregiver will visit a senior's home or care facility for a few hours a week to share conversation and engage in meaningful leisure activities.
It may be intimidating at first to try new things, strike up conversations with strangers and step outside of your comfort zone. Don't give up too early, and don't get discouraged if your initial efforts don't seem fruitful. Focus on finding activities you enjoy and connecting with the like-minded people you meet while doing them.
Bayshore Home Health offers a wide range of home care services, including companionship, to help Canadians live independently for as long as possible. Contact us at 1-877-289-3997 for details.