How to make Valentine's Day special for seniors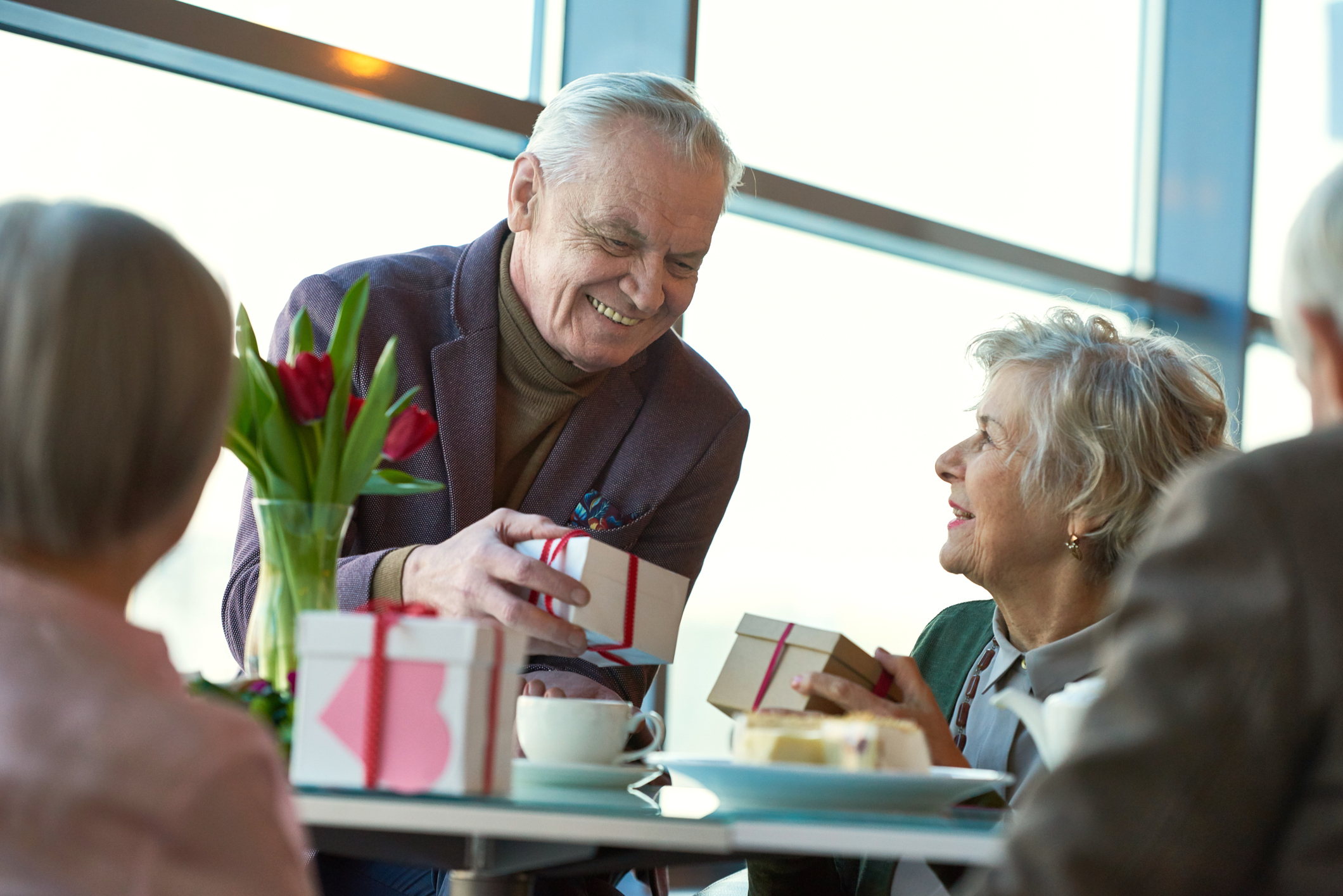 Spread a little love this Valentine's Day. Celebrate this special occasion not only with your significant other but also with your aging parents and elderly loved ones. Here's a quick rundown of some fun activities family members and caregivers can do with seniors on Valentine's Day.
Create a Special Family Dinner
Bringing the family together can bring joy to seniors. Gather as a family for a nice meal or bake a nice treat together.
Small gestures
Caregivers and family members can bring flowers, chocolates or a small gift to brighten a loved one's day.
Take them out for dinner
Make reservations at a restaurant where they would like to eat and accompany them. They might not have eaten out in a while; this small gesture will surely warm their hearts.
Scenic Drive
Many seniors don't get the opportunity to go out. A scenic drive with someone to talk to would be a great way for them to enjoy the beautiful winter scenery.
Cozy Movies & Games Night
Plan a night of popcorn, board games and classic romantic comedies. Watch their favourite movies and bring out their favourite games. Bingo and Monopoly are always loved.
Get crafty
Buy some Valentine's art supplies and get crafty. There are numerous ideas online for Valentine's Day crafts. You can always start a scrapbook and make additions each time you see them. Looking through some old family photos together is sure to bring back some memories for everyone.
No matter what you do together they are sure to appreciate the time you spend with them. Remember Valentine's Day is a celebration for all, couples, parents and children, grandparents and grandchildren and friends , families and pets. You don't have to be alone this Valentine's Day. The Bayshore team is here to support your needs. Allow Bayshore caregivers to help while you spend quality time with your loved ones. To learn more about the services we offer click here.
We wish you and your family a Happy Valentine's Day!