Men's Mental Health: A Silent Crisis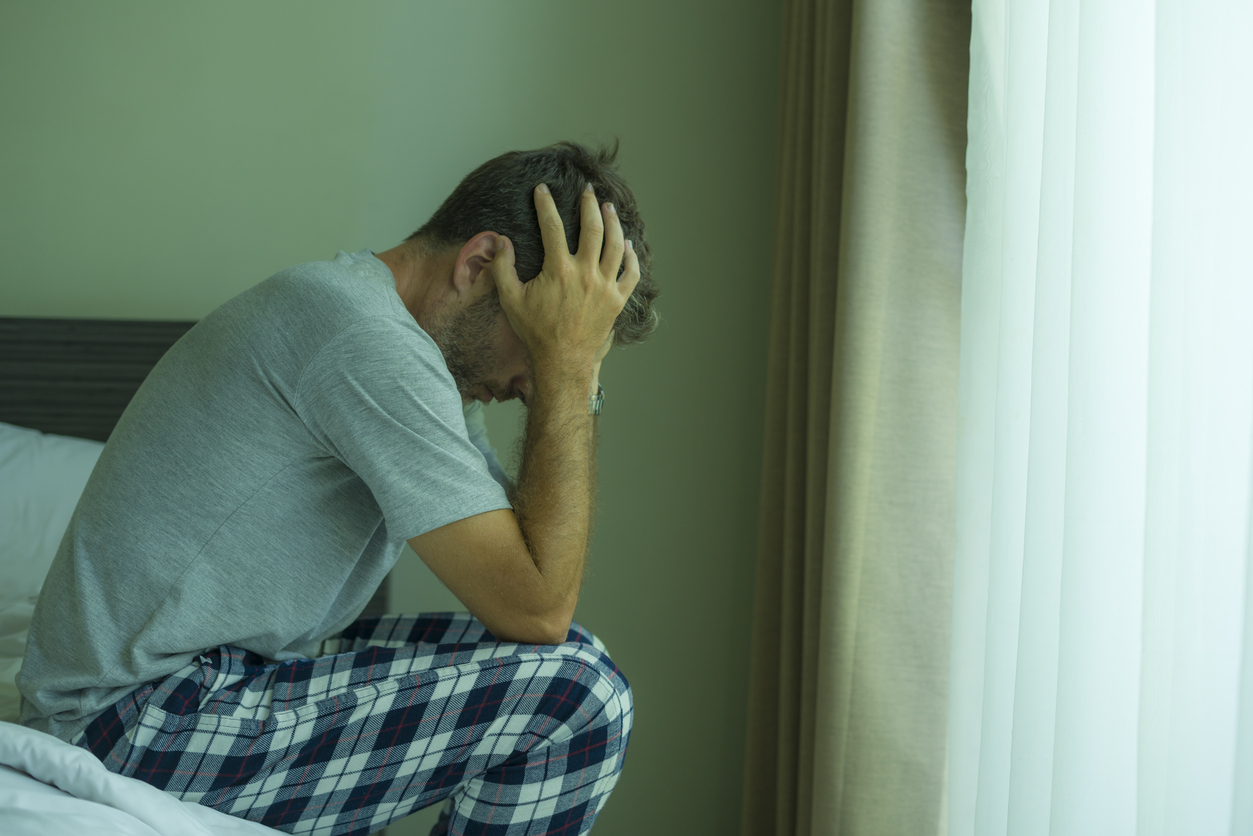 Have you checked in recently with the men in your life – including friends, family members and co-workers – to ask how they're doing? Nearly a year into the COVID-19 pandemic, we could all use extra emotional support, but men are less likely to seek or receive it, and this can contribute to poor mental health.
Over the past decade, awareness of men's mental health has grown steadily, as academics, health organizations and the media increasingly call attention to the issue. Women are diagnosed with mood and anxiety disorders at higher rates than men are, so why the need to raise awareness about men's struggles? Men are socialized to be tough, stoic and "manly," rather than encouraged to talk about their emotions or show vulnerability. Men are also less likely to seek help, instead suffering in silence or turning to destructive coping strategies such as substance abuse and risky behaviour.
Men are also more likely than women to die by suicide, although women are three to four times more likely to attempt suicide. Men make up 75% of the approximately 4,000 people who die by suicide in Canada each year. Men who are middle-aged (45 to 64 years old) have the country's highest rate of suicide, and suicide is the leading cause of death for younger men. Suicide among men has been called a "silent epidemic" because of its alarming rate of incidence and lack of public awareness.
The greatest risk factor for suicide is mental illness, especially depression. "More than 80% of people who die by suicide were living with a mental illness or substance use disorder," says the Mental Health Commission of Canada (MHCC). It notes that other factors may include "marital breakdown, economic hardship, a change in physical health, a major loss, or a lack of social support."
Movember, a charitable organization dedicated to men's health, says, "Risk factors that increase a man's vulnerability to poor mental health and suicide include relationship breakdown, acute stress, persistent low mood and social isolation."
Mental illness and stigma
Although mental health problems are common in Canada – affecting one in five people every year, and one in two people by the age of 40 – stigma associated with mental illness persists. "Stigma is the negative stereotype and discrimination is the behaviour that results from this negative stereotype," the Canadian Mental Health Association explains on its website. "Often, individuals with a mental illness are faced with multiple, intersecting layers of discrimination as a result of their mental illness and their identity."
Stigma and concerns about discrimination can prevent men from seeking help for mental health challenges, as well as discourage them from confiding in their family members and friends. Men are also concerned about how stigma could affect their professional prospects. According to a Movember survey conducted in 2019, 28% of Canadian men fear their job could be at risk if they discussed their mental health at work. A third of respondents "think they could be held back from promotion at work if they mentioned a problem that they were finding it difficult to cope with."
The impact of COVID-19
The COVID-19 pandemic has created additional mental health challenges, with Canadians from coast to coast reporting higher levels of stress, anxiety and depression. People of all ages and genders have been affected in different ways. Here are some of the findings on men's mental health during the pandemic:
In a Movember survey of 1,430 Canadians, including nearly 794 men, conducted in the spring, 27% reported their mental health had worsened since the start of the pandemic, and 34% reported feeling lonely more often.
Men were less likely than women to seek help to manage COVID-19 life changes (49% of men compared to 58% of women).
The survey also found that eight out of 10 men think it's helpful when people ask if they're having a difficult time, but 40% of respondents said that no one had asked how they're coping during the pandemic.
57% of men aged 45 and older felt less connected to friends since the beginning of the pandemic; 48% of men aged 18 to 24 felt the same.
A series of surveys conducted by CAMH from May to December 2020 found that men were more likely than women to engage in binge drinking. People who were "very worried" about their personal finances or being infected with COVID-19, and those who had lost their jobs during the pandemic or had a high risk of exposure to the coronavirus at work, were more likely to binge drink.
Supporting men's mental health
To improve support for men facing mental health challenges, several organizations have launched programs or resources designed specifically for men, including the Centre for Suicide Prevention (a branch of the Canadian Mental Health Association), the Canadian Men's Foundation and others. There are also several initiatives created by men, for men, to encourage each other to discuss their feelings and seek assistance when needed. The resources (listed below) are also very helpful for family members and friends who want to learn more or provide support.
Additional resources
These resources are not intended for emergencies or life-threatening situations. If you are in immediate danger, call 9-1-1 or go to your nearest emergency department.
Buddy Up is a men's suicide prevention campaign, launched by the Centre for Suicide Prevention (a branch of the Canadian Mental Health Association). Learn about men's suicide and how we can all play a role in prevention.
This online resource from the University of British Columbia supports men in their fight against depression with tips, tools, personal stories and information about mental health services. The website has a section about managing mental health during COVID-19.
A Guy's Guide to Mental Health
The Canadian Men's Health Foundation created the Don't Change Much campaign to inspire men and their families to lead healthier lives. Its online guide to mental health includes information about different types of mental illness, COVID-19 and mental health, and more.
Each November, the Movember movement for men's health raises funds for health projects related to mental health and suicide prevention, prostate cancer and testicular cancer. Year-round, you can find articles and personal stories on the Movember website.
Canadian sports journalist and mental health advocate Michael Landsberg created this website to help people understand that mental illness is a sickness, not a weakness.
COVID-19: Focus on Your Mental Health with Free Online Resources
A Bayshore blog post featuring free and low-cost resources for coping with pandemic stress, including apps, websites and self-help programs.