Moving On: Tips for Downsizing Your Home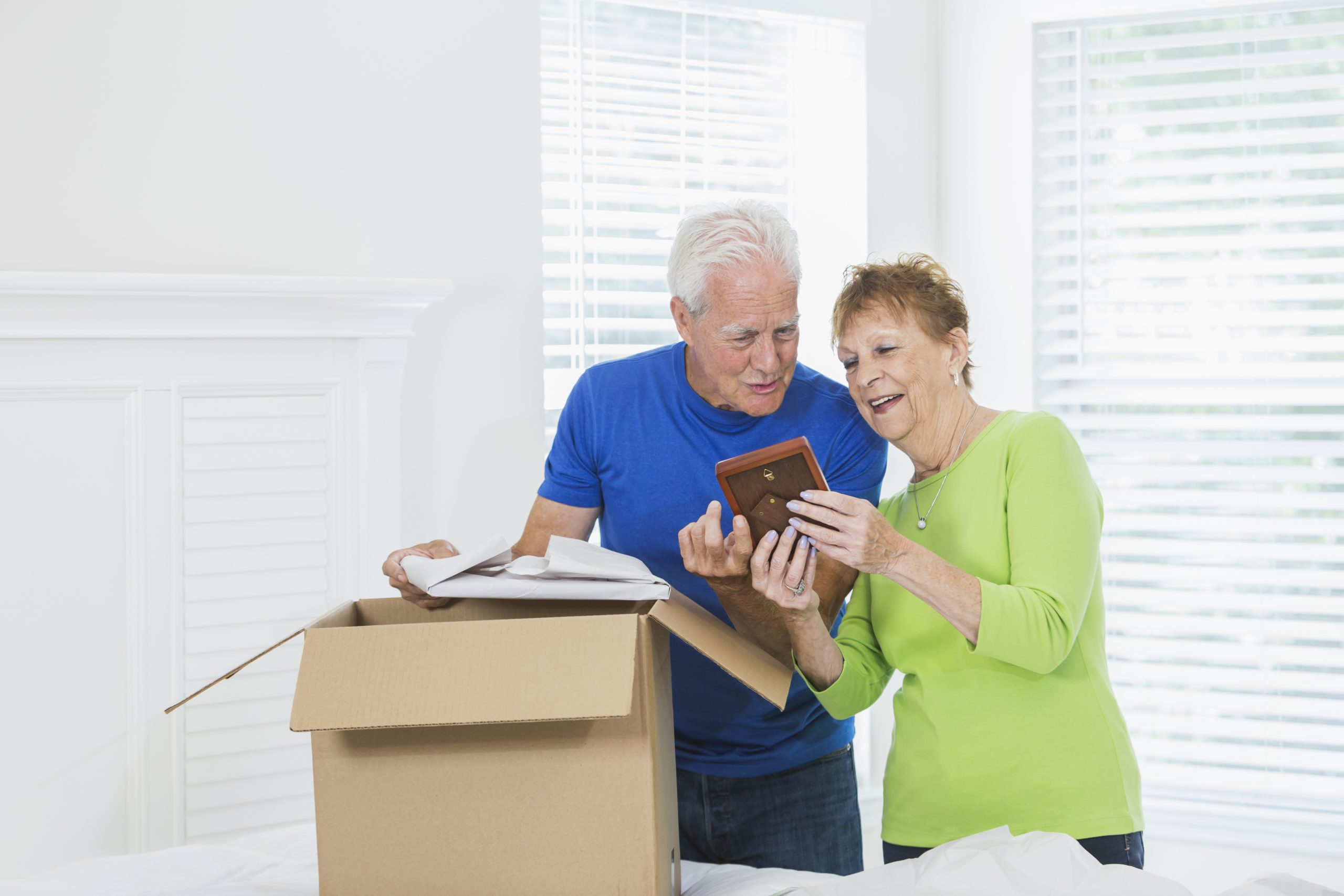 Is it time to downsize to a smaller home? Whether it's your own home or a home belonging to your parents or grandparents, this is a question that can bring on mixed emotions.
An RBC 2013 poll shows that, given the option, most Canadians would prefer to "age in place" in their family residence. However, this isn't always suitable, safe or possible. Perhaps the residence is too large for one or two people, or it has too many stairs. Maybe it's too costly or requires too much maintenance, or it's too far from family and other supports and services. Many people sell so they can access the equity in their property. Sometimes, seniors must move because of health problems, such as a serious illness or an injury that affects their mobility.
Whatever the reasons, letting go of a family home can be stressful and emotionally difficult, even if it's by choice. Our homes and neighbourhoods represent a lot of memories, and for many people it's painful to move no matter how much it "makes sense" to do so. The moving process can also be onerous. Let's look at ways to ease the transition.
1. Consider the options.
Every family's situation is different, and you may have to weigh the pros and cons of a range of housing options, including condos/apartments, retirement homes and assisted living facilities.
If you're considering a move for financial reasons, it's worth consulting a retirement planner or an accountant to figure out whether downsizing will save money. Moving expenses, such as closing fees and land transfer taxes, can cost thousands of dollars. In a new residence, there may be condo fees or other new expenses, which may rise over time. On the flip side, you may spend less on home insurance, repairs and car expenses.
Other factors to consider when choosing a new place to live: proximity to family, friends and community resources; amenities and services, such as meals, exercise facilities and medical care; quality of life; and cost of housing (it may not make sense, financially, to stay in the same area). For help with finding senior living accommodations, contact the experts at A Place For Mom.
2. Lighten the load.
Even before you find. a new home, start downsizing your belongings – six months to a year ahead isn't too early. Families accumulate a lot of possessions. The more time you have, the less overwhelming the task will seem. Experts advise working on one room at a time, for a few hours at a time, and taking breaks. Identify items to keep, give away, sell, donate, recycle or discard, and allow time to sort through paperwork and documents. (Read more tips on decluttering.)
3. Savour the memories.
Don't rush through the downsizing process – it may be an emotional time for you or your loved ones. Talking openly often helps people let go of a home. Take time to revisit memories, take photos and share stories with each other. Talk about (and even photograph) family possessions as you consider what to do with them.
4. Get ready to move.
Once the question of housing has been settled, start planning the move. It is helpful to use checklists and create a workback schedule – say, up to 12 weeks before moving day – to keep everyone on track. You can find checklists online, such as this one from Canada Post.
Recruit family members and friends to help with different tasks, such as getting quotes from movers, sorting and packing belongings, taking items to donation centres, letting others know about the upcoming change of address, arranging for the discontinuation of utilities and other services, cleaning the new residence before moving day, etc.
5. Hire a little help.
Personalized home health services can help you or your loved ones thrive in new living arrangements. Even without the burden of maintaining a larger home, many older Canadians benefit from occasional housekeeping and laundry services, for example. Those services – plus options such as personal care, companionship, help with meals and groceries, and transportation to medical appointments – help people age safely in their new homes for as long as possible. For more information, call Bayshore HealthCare at 1-877-289-3997.
Additional resources
Downsizing a Home: A Checklist for Caregivers (Family Caregiver Alliance)
Home Away From Home: Relocating Your Parents (Family Caregiver Alliance)
Preparing For Your Move (Comfort Life)