Our Tips for Navigating the Health Care System With Elderly Parents or Loved Ones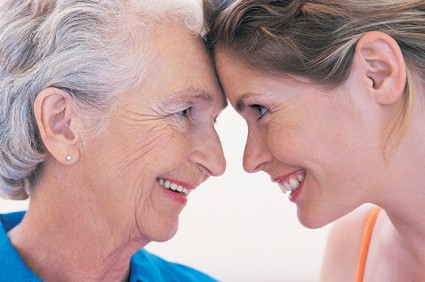 The health care system is an intricate and often confusing place. It can be difficult if not impossible to navigate the system especially when you have elderly parents and you need to learn about health care options on their behalf. At Bayshore Health Care, we have been providing Canadians with home and community health care services since 1966 and we are fully aware of the intricacies of the health care system and completely understand the difficulty of navigating it without assistance.
With 50 home care offices, 10,000 employees, and 20 community care clinics, Bayshore Health Care is the largest provider of community and home health care services in Canada. We know all about enhancing the lives of our clients, as well as their dignity and independence. We have been through all the changes of the health care system and we have sought ways to better understand its benefits and options. We have therefore built a free navigating service that has made us the trusted advisor of over 100, 000 clients annually.
We use our more than 4 decades of extensive experience to help our clients with health care system navigation. Registering with us offers a variety of benefits including phone access to a nurse, free family consultation, one time complimentary home service (some conditions may apply), referral to second opinion, insurance navigation, and intro package and quarterly newsletter. All of these advantages are exclusively available for registered members.
We understand the importance of convenience, quality, and functionality in home care. As a result, we have built an extensive network of caregivers, which includes personal support workers, registered nurses, and registered or licensed practical nurses. The needs and expectations of our clients are not only varied but often unique, which is why we have developed the ability to source other types of health care professionals to address all of our clients' needs.
Navigating the health care system can be a challenge. Our goal is to have our clients become familiar with the system in a way that is not only simple, but also convenient. Our free navigation service is the answer to your needs across the many different facets of the Canadian health care system. It will allow you to explore effortlessly the health care options you have available for your elderly parents and make informed decisions in all respects.
When you choose our free health care navigation service, you choose the best health care solution for your parents. Although it is difficult to make decisions regarding their care, these decisions have to be made and often cannot be postponed. It is important to be prepared for the choices you will have to make and know the options that the current Canadian health care system offers. With ageing, your elderly parents' needs can change rapidly and you may not have the time to learn how to navigate the system and make the right choices.
Your parents deserve the best health care that the system can provide, but they also deserve your attention and care. Contact Bayshore Health Care at 1-877-289-3997 to talk to an expert who will guide you through the process of choosing the right home care options for your parents.