Protect Your Possessions with a Home Inventory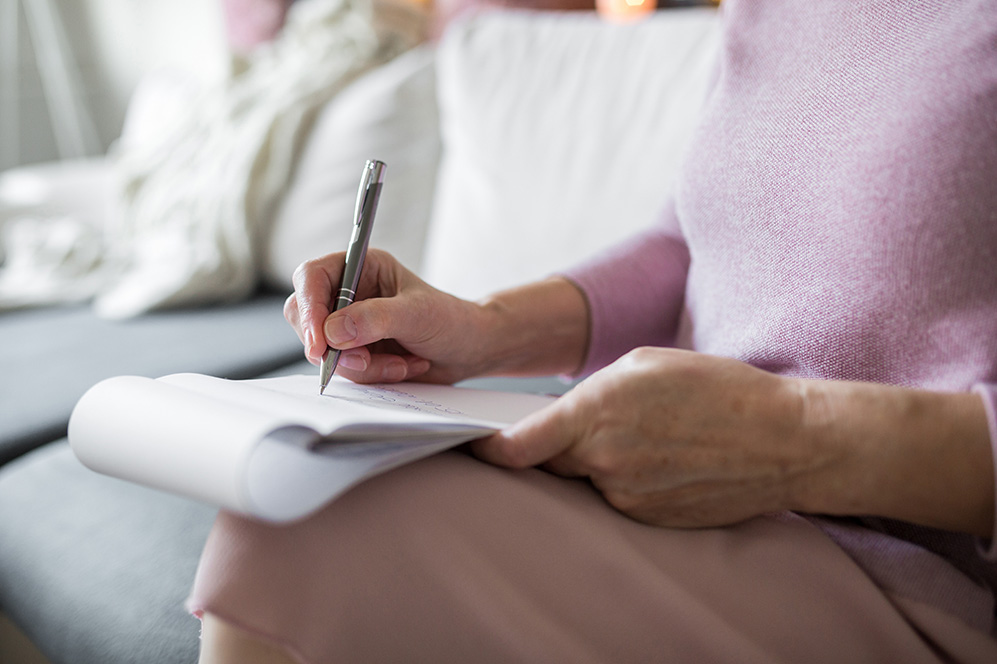 What is the total value of your belongings? If you're not sure, or it's been a few years since you last checked, it's time to create a home inventory.
Having a thorough, up-to-date list of everything you own is important for three reasons. First, it helps you determine how much insurance coverage you should have. Second, it helps you substantiate a claim if your property suffers damage or loss due to a fire, a flood, sewer backup, severe weather, theft or another threat. And third, knowing what you own is helpful for estate planning purposes.
What to include in a home inventory
When making your list, include anything you would want to replace if it were damaged or stolen. Be as thorough as you can. Make note of each item, a brief description, when you acquired it, replacement cost and serial number, if applicable.
In a living room, for example, your list might include furniture (sofa, armchairs, coffee table, shelves), decor items (curtains, lamps, mirrors, paintings, rugs), technology (television set, sound system, cameras) and other items (musical instruments, books). Go through your home room by room, and don't forget to look inside drawers, cabinets and boxes. For clothing, list the item types (suits, jackets, dresses, pants, handbags, shoes, hats, etc.) and note how many of each you have.
Don't forget about hidden storage areas, such as your basement, closets, crawl space, attic, garage, shed or storage locker.
As you work, take photos and shoot videos of your more valuable possessions, and keep backups of these files.
For valuable possessions, the Insurance Bureau of Canada recommends keeping receipts, bills, warranties and instructional manuals, which help to provide proof of ownership. Keep them, along with your completed home inventory and insurance policies, in a secure spot off-site such as a safety deposit box at your bank. You can also scan documents and store them digitally, and back up your files online.
Note that coverage for high-value items (such as jewellery, art, furs and collectibles) is often limited under a regular home insurance policy. It's a good idea to have such items appraised and covered under separate policies, since their value can be hard to determine if they are lost.
Tips and tools for making a home inventory
If taking stock of your whole home seems overwhelming, spread it out over a few days. Work on one room at a time. Enlist help from family members and friends. Pause for breaks when you get tired, and lighten the workload by using free tools and resources designed for this task.
The Insurance Bureau of Canada offers a free, downloadable "Personal Property Inventory" pamphlet, which includes a handy room-by-room checklist (also available as an Excel spreadsheet).
If you have a smartphone, you can download an inventory app, such as Encircle and Sortly . Both of these apps let you take photos in addition to making notes about your belongings. You can also check if your insurance company has its own app.
Update your home inventory once a year – say, in the springtime. Any time of year, if you acquire new valuables, add them to the list right away and check with your insurance company to see if you have adequate coverage.
Doing an inventory of your possessions takes time and energy, especially if you own a lot of things, but it can also be an enlightening exercise. You might discover precious items you'd forgotten about, stuff you no longer want, or multiples of the same object. Making a list of your possessions might even inspire you to start decluttering!
Don't hesitate to get help from a friend or family member. Bayshore Home Health can also help lighten the workload. We offer a wide range of home care services to help Canadians live independently for as long as possible. Contact us at 1-877-289-3997 for details.