Protecting Seniors From Scams and Fraud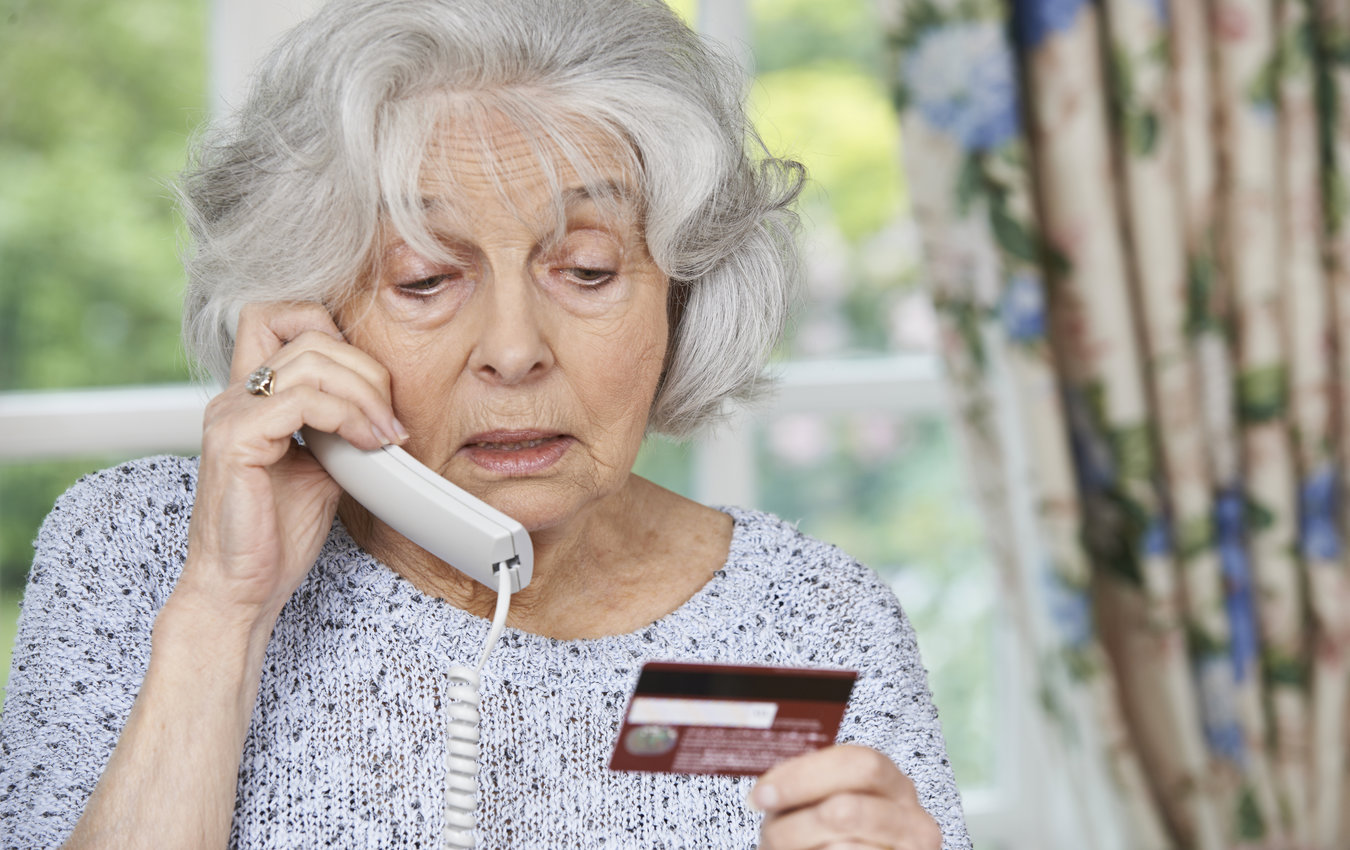 Protecting Seniors From Scams and Fraud
Fraud is the number one crime committed against older Canadians, according to the federal government. Anyone can fall victim to a scam, but con artists often target seniors because they tend to be home during the day, they're more trusting, and they don't have friends or family nearby to intervene.
Scammers are both clever and convincing. They use lies and threats to trick seniors into giving up hundreds or thousands of dollars. In some cases, victims have lost their life savings. The stories of fraud are devastating and all too common:
In April 2018, a senior citizen in British Columbia lost more than $800,000 to scam artists. They told her that her credit card had been compromised, and that she should transfer her savings to a bank in another country.
Last November, an Ontario resident lost over $150,000 to a fake lottery scam. The fraudsters claimed that the senior had won millions – but they required a wire transfer for the taxes.
In September, an Ontario senior lost $40,000 to the "Grandparent Scam," a common ruse in which a fraudster pretends to be a grandchild desperately in need of money.
In October, an elderly B.C. resident was scammed out of $400 by a caller selling fraudulent software upgrades. He paid, and the caller later demanded another $2,000 in the form of iTunes gift cards. The senior's wife intervened in time.
Common scams targeting seniors
To protect yourself and your loved ones from fraud, it helps to be aware of common scams. In its Seniors Guidebook to Safety and Security, the RCMP warns Canadians about these common schemes:
Grandparent scams and emergency scams: Someone calls a senior pretending to be a grandchild in trouble – arrested, injured or stuck in another country – and in need of money. To allay suspicions, the "grandchild" gives the senior a phone number to call, and another fraudster – such as a fake doctor or lawyer – confirms the story. The "grandchild" asks the senior to send money and not to tell his or her parents.
Extortion scams and debt collection scams: Scammers pretend to represent government agencies, such as the Canada Revenue Agency or Immigration, Refugees and Citizenship Canada. They demand personal information, including financial details and passwords, or payment for "back taxes" by wire transfer or with prepaid credit cards.
Service scams: Fraudsters pretend to offer services such as internet, finance, energy or telecommunications services, including insurance and extended warranties. According to the RCMP, the most-reported service scams targeting Canadians are the anti-virus software scam (fake Microsoft or Windows technicians) and lower interest rate scams.
Prize scams: Targets are told they've won a lottery or sweepstakes prize, but they must provide personal information, such as banking details, or send money to pay for fees or taxes. Scammers also tell "winners" to call premium phone numbers and keep them on expensive calls for as long as possible.
Romance and social media scams: Scammers create fake profiles on dating websites or social media to prey on lonely seniors. They build up a relationship with the target but come up with excuses not to meet in person. Eventually, the fraudsters ask for financial help for a fake personal problem (medical issues, a sick relative, etc.).
Charity scams: Scammers impersonate real charities in person, on the phone or online, often exploiting a real-world disaster or issue. They may use the logos and branding of real charities as part of the ruse.
Other common scams: investment scams, such as pyramid or Ponzi schemes; identity theft; medical products marketed as miracle cures; and money transfer scams, such as the Nigerian "419" fraud, which promises targets a large sum of money in exchange for their help with a money transfer.
How to avoid scams
Scammers can sound friendly, persuasive or aggressive – some call their targets several times a day – and their emails look convincing. If someone makes you or your loved ones an offer that sounds too good to be true, it probably is. If anyone asks for money or personal or financial information, be very suspicious, and do your own research to determine if the request is legitimate.
Talk to your senior loved ones about different types of scams to watch out for. Remind them not to share personal or financial information, including credit card numbers, with anyone. Ask them to consult you if they receive any kind of offer, threatening message or unsolicited call. Let them know that it's not rude to hang up on an unsolicited or suspicious caller.
If your loved one is a victim of fraud, they may be embarrassed or ashamed and try to hide it – or they may not realize it. The Canadian Anti-Fraud Centre says to watch for warning signs including requests for cash or loans, problems paying bills, unusual payments or bank withdrawals, and secretive behaviour related to phone calls. If you notice that your loved one is getting a lot more unsolicited calls and emails from marketers and "charities," it's possible they're being targeted because they've fallen for a scam – fraudsters often share lists of victims.
Reporting fraud
If you think you or someone you know has been targeted by fraudsters, or if you've lost money to a scam, report the incident to the police. You can also report it to the Canadian Anti-Fraud Centre by calling 1-888-495-8501. Call even if the amount you lost is small; reporting it may help prevent others from being scammed.
Additional resources
Get Cyber Safe: Scams and Fraud (Government of Canada)
Canadian Anti-Fraud Centre: Protect Yourself (Government of Canada)
What every older Canadian should know about: Fraud and scams (Government of Canada)
Seniors Guidebook to Safety and Security (RCMP)