How Satisfied with Life Are Canada's Seniors?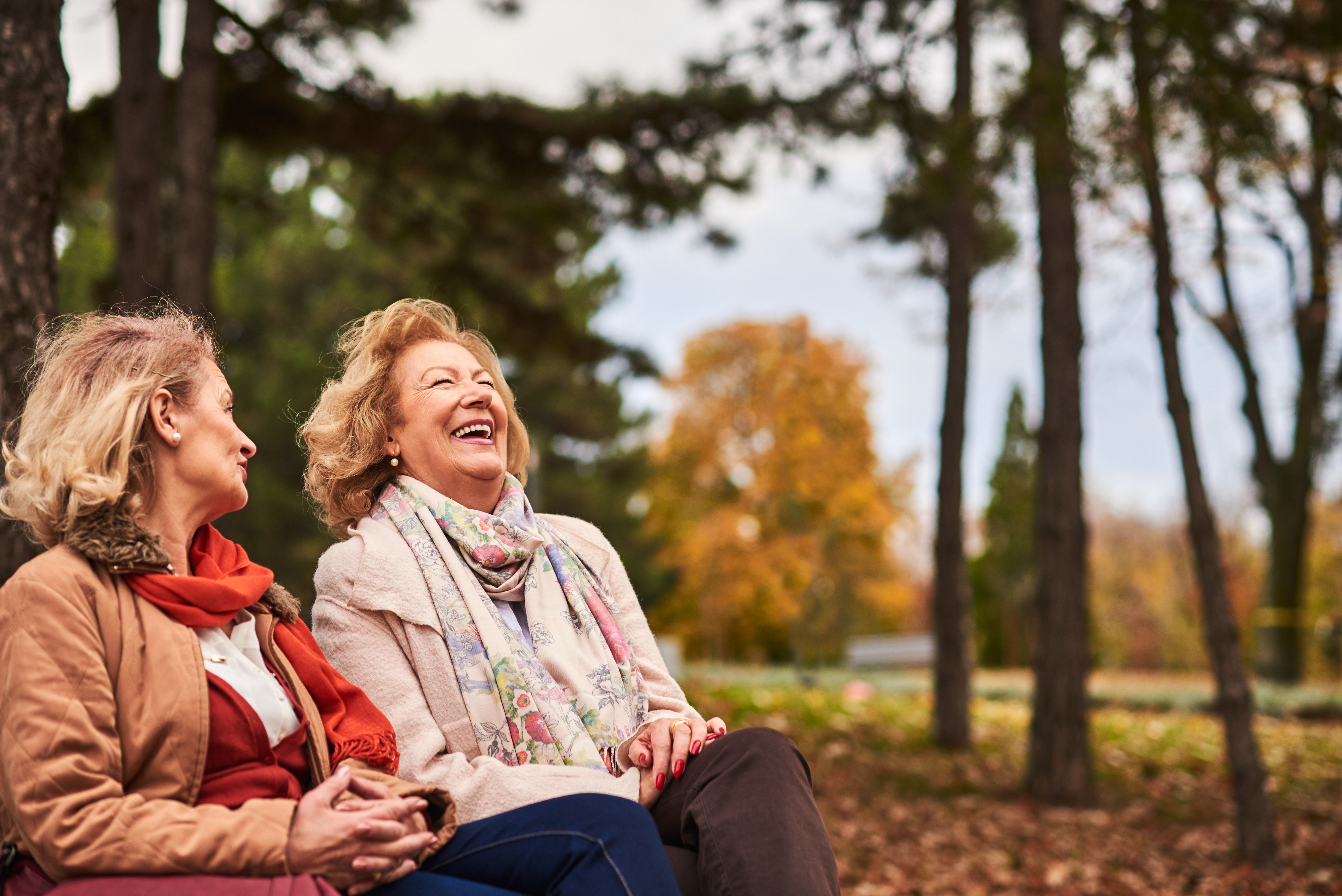 Canada's seniors report higher levels of life satisfaction than younger adults.
On a scale of zero to 10, how do you feel about your life as a whole right now? This was one of several questions about life satisfaction in Canada's most recent General Social Survey (GSS), conducted in 2016. Those questions, posed to thousands of randomly selected Canadians, yielded some fascinating insights about our senior population.
The GSS is conducted every few years. Its purpose is to gather data on social trends in order to monitor changes in Canadians' living conditions and well-being. It also gathers information on specific social policy issues (for example, caregiving, family and access to communications technology). The focus of the 2016 survey was "Canadians at Work and Home," and its mandate was "to explore people's views about work, home, leisure and well-being, and the relationships between these."
In August 2018, Statistics Canada released a study based on the 2016 GSS data, "Life satisfaction among Canadian seniors," by senior researcher Sharanjit Uppal and analyst Athanase Barayandema. Here are some of the highlights:
Seniors are more satisfied with their lives than younger adults are. Men and women in their 60s, 70s and 80s had higher average life satisfaction scores than men and women in their 20s, 30s, 40s and 50s.
Life satisfaction levels increase with age.
Senior women had higher levels of life satisfaction than senior men.
Seniors who are immigrants reported higher levels of satisfaction than those born in Canada.
There was a positive correlation between life satisfaction and the following areas: life achievements, health, standard of living, personal relationships, community and "time available to do things you like doing."
Seniors who reported their health was "excellent" or "very good" had higher levels of life satisfaction.
Family income was not significantly associated with seniors' life satisfaction, but those who said their retirement income was insufficient had lower levels of life satisfaction.
Separated seniors were less satisfied with life than their married and common-law counterparts.
Resilience (including aspects such as confidence in one's abilities, having the energy to meet life's challenges, bouncing back quickly after hard times, and having a hopeful view of the future) is positively associated with life satisfaction. It may be even more important than other factors, such as family income. (See "Additional resources," below, for tips on boosting resilience.)
Eight out of 10 seniors reported they "always" or "often" had someone they could depend on for help when they really needed it. These seniors reported higher levels of life satisfaction.
Personal characteristics – such as age, marital status, location of residence, stress levels, religious and spiritual beliefs, and time spent with family – also affect life satisfaction.
Canada's population is rapidly aging. By the year 2036, a quarter of the population will be 65 or older. Understanding what contributes to seniors' life satisfaction is only going to become more important for communities, institutions, policy-makers, health professionals and others as time goes by.
Bayshore Home Health helps Canadian seniors live independently for as long as possible. For more details about our services, call 1-877-289-3997.
Additional resources
11 Ways to Cultivate Resilience (PsychCentral)
Aging, Resilience and the New Normal (Psychology Today)
Seniors: Addressing Emotional Resilience (Kelowna Capital News)
General Social Survey – Canadians at Work and Home:
Detailed information
Survey questions
Related articles and reports