Summer Essentials For Seniors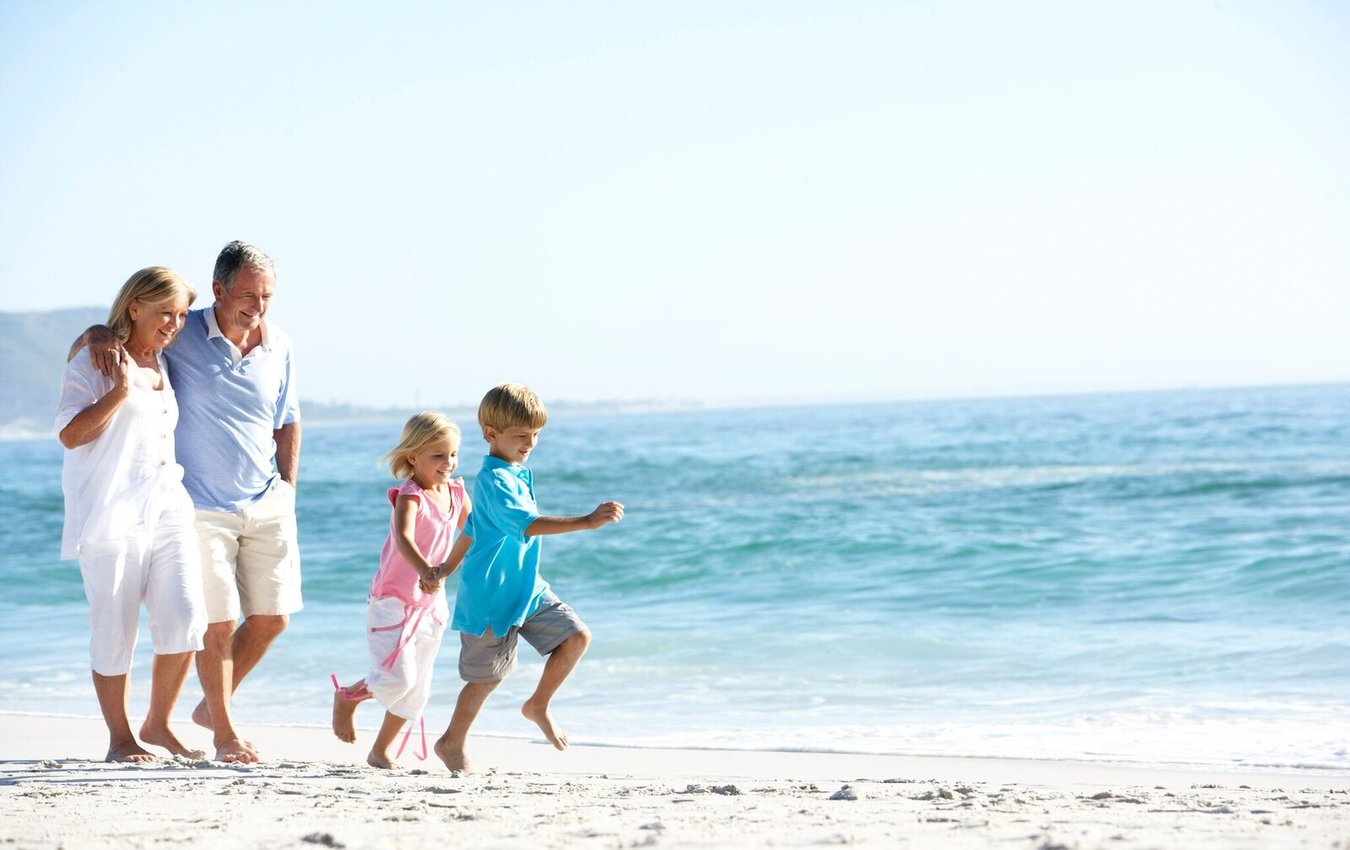 Summer is here; and it's time for seniors to get outside
Summer is in full swing and the signs are all around us; lush greenery, blooming flowers and rising temperatures. When the warm weather rolls around, and you get the itch to head outside and share experiences with friends and family, consider these tips for making the most of summer while staying happy, healthy, hydrated and cool.
Host a barbecue with friends and family
Share a healthy, nutritious and delicious meal with neighbours and family this summer. Shop for seasonal ingredients and fire up the barbecue to get everyone's mouths watering. Staying hydrated during warmer months can be challenging because of the hot weather and time spent outdoors. When hosting a family barbecue or lunch with friends in the backyard, take the time to monitor how much you and your guests are drinking. Try making a batch of infused water, sweet tea or lemonade to add a little flavour. Swap dehydrating alcoholic beverages with a summery sparkling water spritzer or flavoured soda at your next family barbecue.
Enjoy a day at the beach
Everything you love about summer is embodied by a day at the beach – fresh air, warm temperatures, cool surf and laughs with friends and loved ones. Make sure that you make sun safety a priority at your next beach day. Sun protection is just as critical for seniors as it is for young people. Your skin changes as you age, and so does your immune system, which means that as time goes on it becomes more difficult for your body to heal damage that the sun inflicts. Use an SPF of at least 30 and reapply 20 minutes after leaving the house, and every 2 hours after that. Invest in a nice wide-brimmed hat to protect your ears and nose during a day at the beach. You can even find clothing designed to block UVA/UVB rays in stores and online.
Get tickets to a concert, play or show
Summer is the perfect time to soak up some arts and culture by attending an outdoor festival, a play, a concert or similar event. If you're planning a stroll through an outdoor festival or event, put on your comfiest walking shoes and when you arrive, scope out seating that you can use when you need a rest. If you're going to an outdoor concert or play, pack a blanket or folding chair in the back of the car so you can pick the perfect place to sit on the lawn and watch the show. When headed to an indoor theatre, don't forget to grab a sweater in case the air conditioning gives you a chill.
Treat little ones to a summertime outing
As you make memories with little ones this summer, be prepared with snacks and water so that you can take a break for food or drink as needed. Don't forget about sun protection for kids – if your grandchildren are older than 6 months, apply sunscreen often to make sure nobody suffers a burn. Make a plan for washroom breaks throughout the day to avoid an urgent situation. Communicate with little ones as well as adults about how they're feeling, especially when the weather is hot. Finally, don't forget to charge your camera and snap lots of pictures for lasting memories of your perfect summer day.
Summer is the perfect time of year to get out and enjoy the outdoors, and treasure time with friends and loved ones. You can enjoy this season even more with a little peace of mind, knowing that life at home is safer and easier with a caregiver by your side. Give Bayshore a call today at 1-877-289-3997 to learn how home care can help you gain more freedom and independence this summer, and all year round.