The signs of caregiver burnout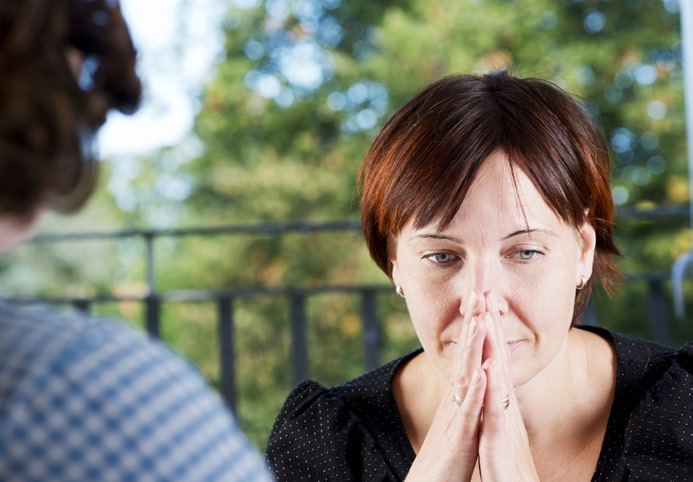 Over time, providing care for an older family member or friend can take a physical and emotional toll on caregivers. They may even feel overwhelmed, especially if they're juggling caregiving duties with a paid job and/or other family responsibilities. (The term "sandwich generation" was coined decades ago to describe those caring for both children and aging parents.)
Caregivers need to know the signs of stress and burnout. Take this quick quiz – check off each sentence that applies to you:
I'm tired or exhausted a lot of the time.
I'm having trouble sleeping (too little or too much, bad dreams, waking up at night).
I'm not eating a healthy diet.
I'm not exercising as much as I should.
I feel anxious or depressed.
I'm often sad, irritable, angry or easily upset.
I worry a lot or I feel overwhelmed.
It seems like I'm being pulled in several directions at once.
I've having trouble concentrating, or I'm forgetful.
I've lost interest in socializing and my usual hobbies.
I hardly ever take time out for myself.
I get sick more often than I used to, and illnesses seem to last longer.
I've developed health problems (high blood pressure, bodily pain, headaches).
I'm using alcohol or drugs (including prescription medications) excessively.
I'm not keeping up with my own medical appointments, screening tests or vaccinations.
The more checkmarks, the greater the need to make a change. You may need to call on other family members, explore community resources or hire professional assistance. Bayshore Home Health provides assistance and support for family caregivers. Learn more about our respite care services.
Resources
Caregiver Solutions caregiversolutions.ca
This magazine and website offers advice for family caregivers. You can read
full issues online.
Stories for Caregivers storiesforcaregivers.com
This social platform includes videos, resources and an "Inspirations" board to
share stories.
Caregiving Matters caregivingmatters.ca
This website offers support and education to family caregivers, including
podcasts and videos.
Bayshore is pleased to provide information that educates you as you strive to care
for your loved ones. This newsletter contains information about family caregivers.
The information is not advice and should not be treated as such.