Top 10 Apps for Seniors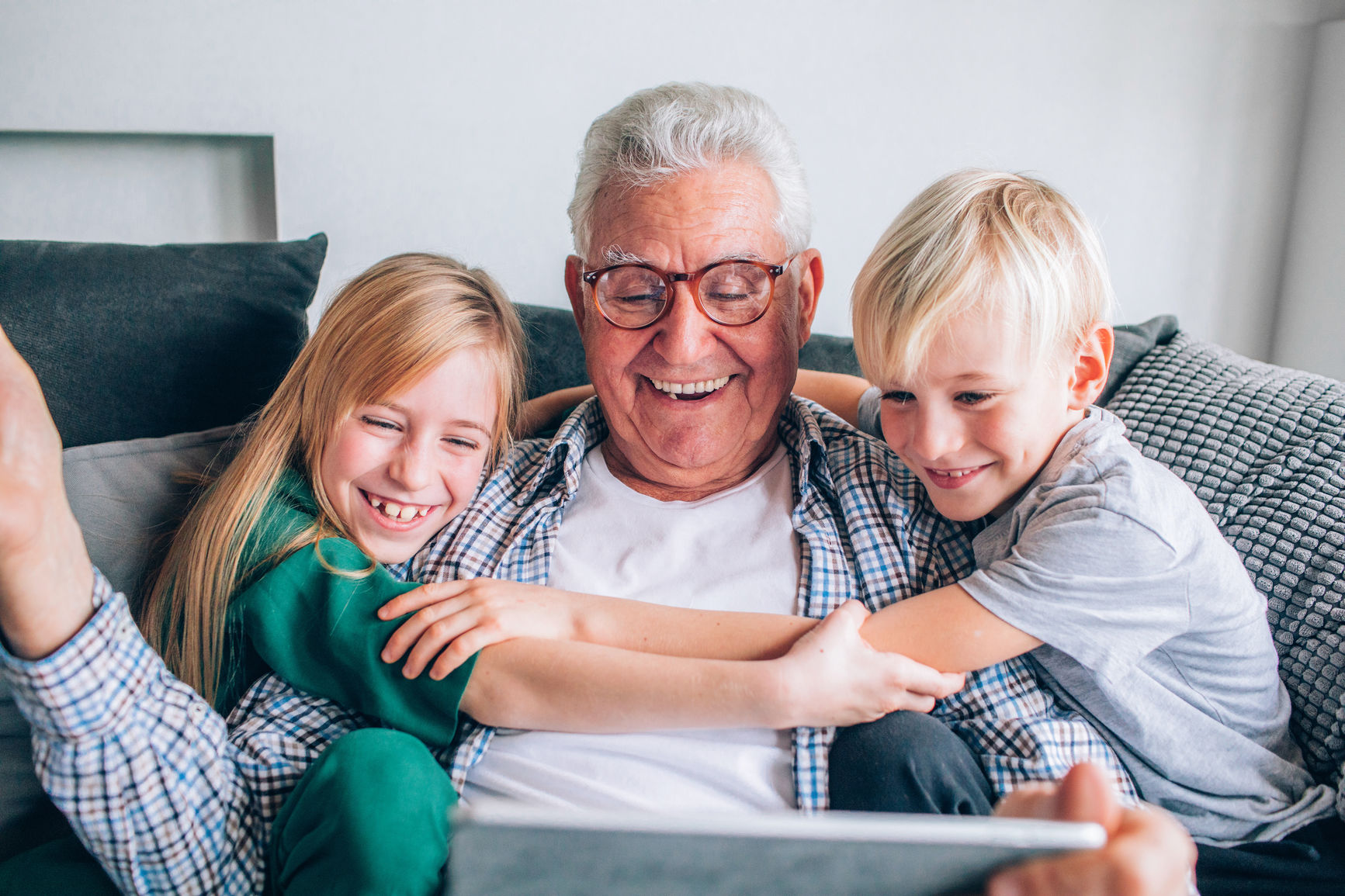 Smartphones and tablets help us stay connected, informed, entertained and organized. It's no wonder that so many Canadians use them, including older adults. One-third of Canadian seniors own a smartphone, and 40% own a tablet, according to a recent Media Technology Monitor report. If you or a senior loved one has a mobile device, read on for our top app picks.
Games
Dynseo
Price: Free plus in-app purchases
Platforms: Android and iOS
Dynseo provides "custom brain training" through fun and engaging memory, logic and rehabilitation games. It offers two options for seniors: Stim'Art Clint for independent seniors, and Stim'Art Scarlett for people with cognitive challenges. Play on your own or with others, using your smartphone or tablet.
Elevate
Price: Free plus in-app purchases
Platforms: Android and iOS
Elevate is a personalized brain-training program that was designed with input from experts in neuroscience and cognitive learning. Choose from 35-plus games to maintain or improve your reading, writing, speaking, memory and mathematics skills.
Audiobooks and E-books
Libby
Price: Free
Platforms: Android and iOS
If you're looking for a no-cost, ad-free way to access audiobooks and e-books, download Libby. This app works with many library systems across Canada, and all you need is a library card to access thousands of published works. When listening to audiobooks, you can increase or decrease the playback speed, and rewind or skip ahead. When reading e-books, you can increase the type size, change the font and background colour, and increase the line spacing for easier reading. You can borrow and reserve books right in the app – no need to visit your library's website.
Audible
Price: Free 30-day trial, then $14.95 per month
Platforms: Android, iOS and Windows 10
If you'd rather keep your audiobooks, check out Audible, which is owned by Amazon. Each month, your subscription fee gives you one credit, good for any audiobook regardless of the book's length or price. Any additional audiobooks you purchase are 30% off.
Goodreads
Price: Free
Platforms: Android and iOS
Goodreads isn't an audio player or an e-reader – it's a place to find and share great books with a huge community of book lovers (90 million members and counting!). Read detailed reviews, find inspiration for your next book club pick, or log your reading history on this fun app.
Music
TuneIn
Price: Free
Platforms: Android and iOS
Whether your taste leans toward jazz, oldies, rock 'n' roll or classical, this app can help you find more music to love. We're fond of the Yesterday USA stations, which broadcast old-time radio shows around the clock.
Zoomer Radio
Price: Free
Platforms: iOS
Stream Zoomer Radio on your Apple iPhone or iPad. In addition to the great tunes you'll hear 24/7, the app features live videos, hundreds of concert videos and more.
Medication Reminder
Medisafe
Price: Free; upgrade to Premium for $7/month
Platforms: Android and iOS
If you take multiple medications (as many older adults do), this smart, easy-to-use app can help you manage them. Medisafe provides personalized medication and refill reminders, and it warns against potential drug interactions. If you miss a dose, the app notifies a designated caregiver. You can also use Medisafe to track health information and doctor's appointments.
Fitness
ParticipACTION
Price: Free
Platforms: Android and iOS
Staying active is one of the keys to aging well, and this app – which is based on up-to-date research and backed by medical experts – can help you do it. Set a personal goal and track the time you spend exercising. For inspiration, read tips and articles, and watch instructional videos. The ParticipACTION app works with many popular wearable fitness devices, including Garmin, Fitbit and Apple Watch.
Finances
Mint
Price: Free
Platforms: Android and iOS
Track your expenses, bill payments, budget and more with this secure app. Mint links to your credit cards, bank accounts and investments so you can manage your money conveniently and easily.
Bayshore Home Health offers a wide range of home care services to help Canadians live independently for as long as possible. Contact us at 1-877-289-3997 for details.