What is home care?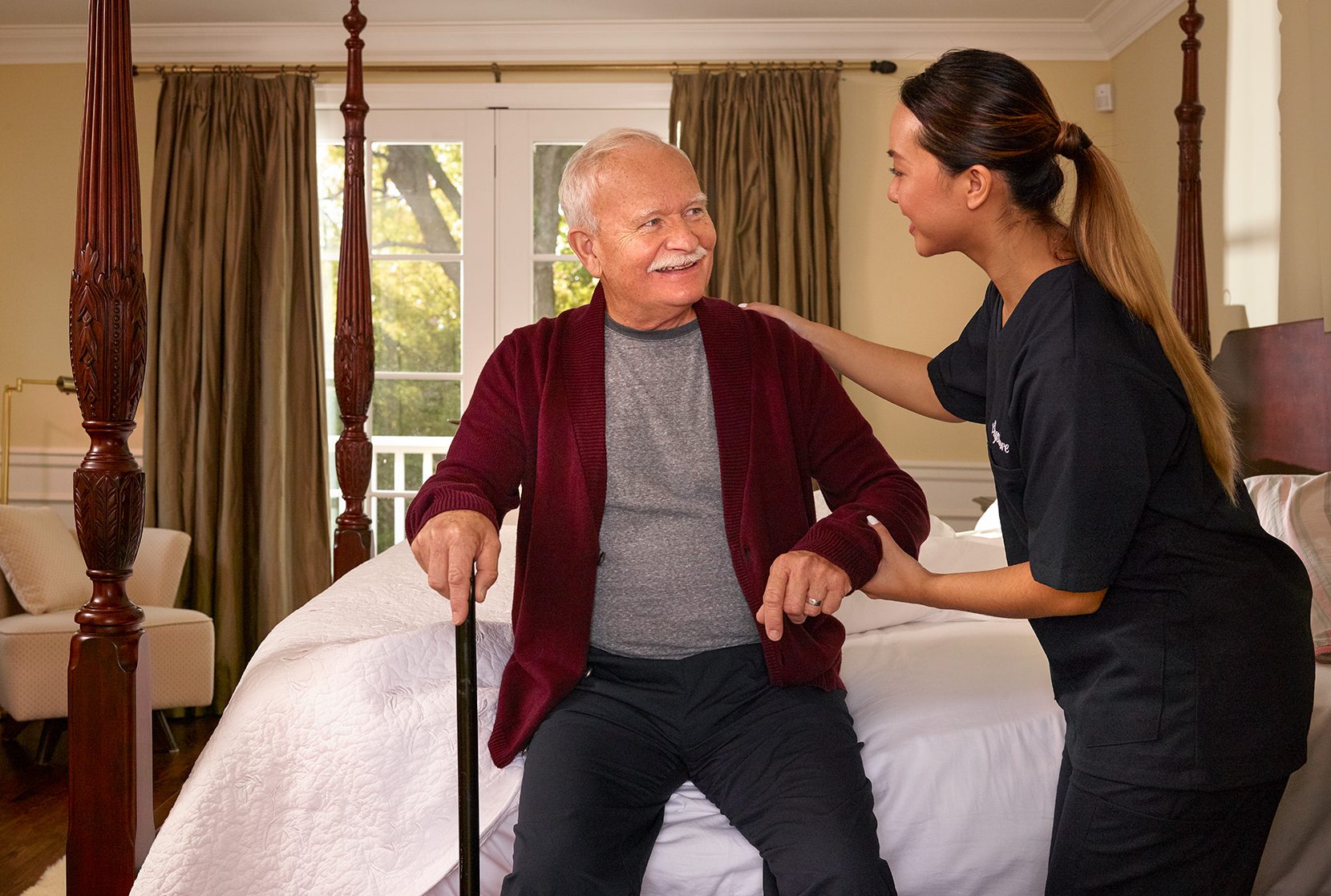 Home care is all about trust. It is about feeling comfortable with a home care provider coming into your own private space and, possibly, assisting you with the most intimate care.
In your home, you go about your day in familiar surroundings, surrounded by things you own and interacting with people you love. Reaching out for help, either for yourself or a loved one, means technically inviting a stranger in to your home. Initially, yes, a professional caregiver is a stranger, but rest assured, they've received healthcare training and licensing and are bonded, insured and supported by a nurse. Remember, they too, are going into a stranger's home!
Home care services are extensive and varied, depending on the need. Services can include meal preparation, medication reminders, companionship or assisting with errands. Home care services can also include respite care, wound care, serious injury care, or palliative care. Home care is about meeting the most basic, but essential, needs such as a friendly face dropping by for a chat or something as intimate and poignant as end-of-life care.
Hiring a home healthcare provider can be a confusing and time-consuming process. It can also be an emotional decision.
For a family member serving as a caregiver, asking for additional assistance means recognizing your limits. It is a healthy decision to recognize what you are able or not able to do. This recognition will help you to remain well and reduce your stress levels. Securing the services of a home care provider also means that you're free to spend quality time with your loved one while leaving the personalized care to someone else.
If you are the recipient of home care, the situation involves admitting that you may need to reach outside of your comfort zone in order to receive necessary assistance. Getting help can contribute to your greater health and well-being as you will be able to focus on experiencing the best in your day-to-day living. It reduces your stress as well, because you know your needs are being met.
So, how do you find a home care provider? The following questions will assist you in making this important decision. Hint: you want to hear "yes" as the answer to each and every question.
Do you provide a personalized care plan that identifies the specific duties my caregiver will perform?
If I wish, will you consult regularly with my doctor or family members regarding my care plan?
Will my caregiver be supervised by a nurse?
Do you provide a complete list of the services you provide as well as their prices?
Will you assist me in investigating funding options for my care?
Will you help me submit my claims to my insurance company?
Do you have a Quality Assurance method or program?
Do you provide all financial arrangements in writing, with a copy for me?
Do you provide services and answer calls 24 hours a day, 7 days a week?
Do you ensure that your staff are bonded, insured and professionally licensed or certified?
Do you pay CPP, EI and Workers' Compensation for the staff that come to my home?
Will you ensure my caregiver matches my needs, and provide a replacement if he/she does not?
Bayshore Home Health answers 'yes' to each of those questions. For over 50 years we have been enhancing the quality of life, dignity and independence of Canadians, allowing them to remain in the comfort of their home.