Our Nursing Managers
Our team of specialized nurses are led by our nursing managers, who offer a wealth of knowledge and clinical expertise. All of our nursing managers are lead clinical references to ensure that they provide a high level of leadership to our care teams.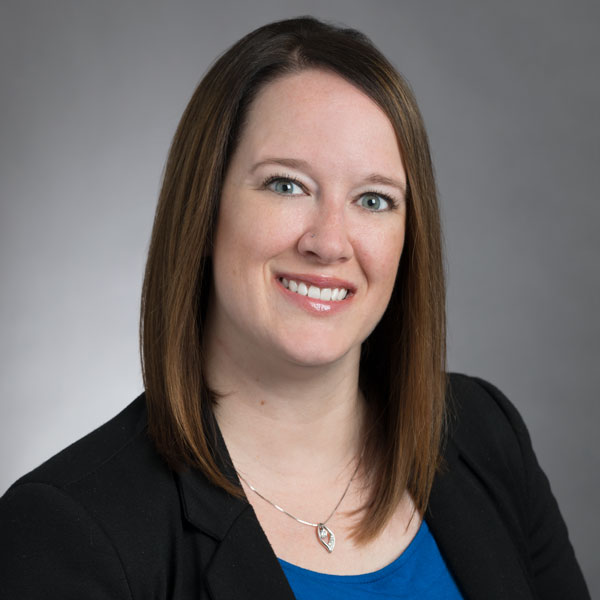 Kate Lawrence, MN, RN, BScN
Director, Specialty Rx Nursing Services
Kate is a driven and passionate healthcare leader who brings a vast amount of knowledge and leadership experience to her current role. With over 15 years of nursing experience working in various roles, Kate understands the importance of best practices. As director of the Specialty Pharma Network Kate and her team focus on delivering timely and safe care to all our patients as well as promoting a positive work environment for the division's team of dedicated and skilled nurses.
Kate recently completed her Master's of Nursing from Charles Sturt University and she obtained her Baccalaureate of Science in Nursing in 2005 from Laurentian University. Kate remains dedicated to direct patient care and can be found from time to time supporting in our infusion clinics or working as an active staff nurse for Halton Healthcare Services.
---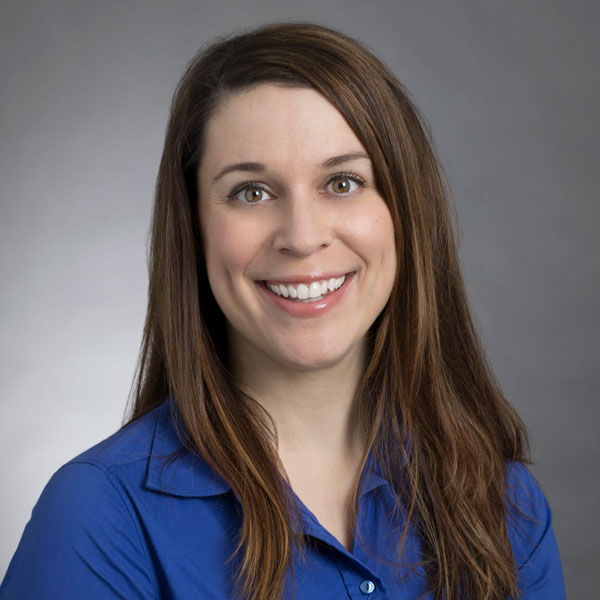 Wendy Blais, BNRN
National Clinical Practice Manager
As National Clinical Practice Manager for Specialty Rx Wendy sits on the Safe Drug Handling Committee, is a clinical liaison for Clinical Quality and develops education for the Specialty Nursing team. Prior to becoming the National Clinical Practice Manager, Wendy was the Specialty Pharma Nursing Manager (SPNM) for Atlantic Canada, where she oversaw the operational and nursing management of Bayshore's infusion clinics.
Over the past 12 years, Wendy has worked in both Canada and Australia as a Registered Nurse (RN). Highlights of Wendy's professional career include:
Working at the Dr. Everett Chalmers Regional Hospital (DECRH) in Fredericton as a surgical float nurse between Urology, GI, Plastics and Orthopedics.
Spent 6 months working at Brisbane Private Hospital in Australia working with post-op upper limb surgery, gynecology and ENT.
Spent 2.5 years at John Flynn Private Hospital on the Gold Coast of Australia working in Oncology, Hematology and Palliative care.
Once back in Canada, Wendy joined the Bayshore team and has been a part of that team since 2011. She started out on the float team for the hospital working on various nursing floors from neurosurgery, cardiology, transplant and med-surg. In 2012, Wendy came on board as primary infusion clinic nurse for the Halifax clinic, where she managed and infused at that site for 5 years. During this time, she also helped with the opening of other clinics in Atlantic Canada.
Wendy has been with Bayshore for over 8 years and worked in many roles as a Registered Nurse including Infusion Clinic, Specialty Pharma Manager of Atlantic Canada and now National Clinical Practice Manager.
---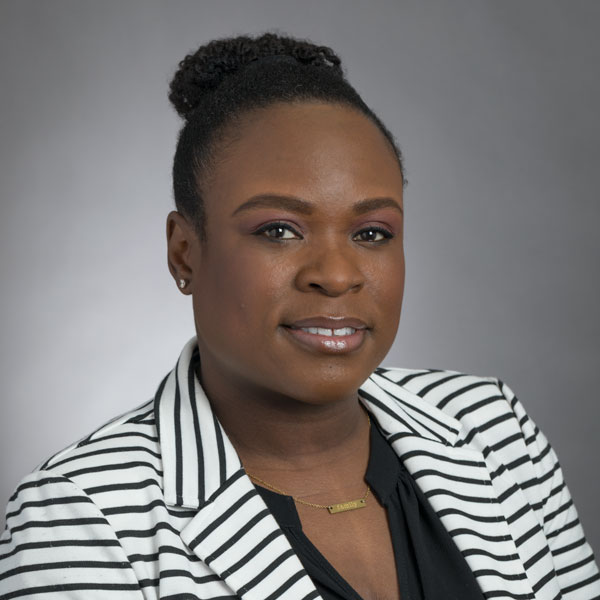 Natalie Joseph, RN, BScN
National Operations Manager, Specialty Rx Nursing Services
Natalie is the National Operations Manager for Bayshore Specialty Nursing Network. Natalie is fluent in both English and French and graduated from John-Abbott College in 1999. She continued her education at the University of Ottawa, where she graduated Magna Cum Laude with a Baccalaureate of Science in Nursing.
Natalie's nursing career started at the Montreal General Hospital, where she worked in the Urology, Gynecology and Plastics units. Natalie's career path then led her to working in the home health division with the Centre Local des Services Communautaires (CLSCs) of Quebec; where she was active as a home care and clinic nurse. There, she managed care for a large patient portfolio, comprised of patients with multiple co-morbidities in home and in clinic.
Over the last 18 years, Natalie has been part of the Bayshore HealthCare Team, where she began her career as a field staff visiting nurse. Natalie's responsibilities included home visits with patients receiving various pharmacological treatments. Natalie was promoted to Program Manager and facilitated the operations of several pharmaceutical contracts, where she  managed accounts , nursing staff and provided drug and pharmacovigilance trainings. Natalie maintains her professional provincial requirements; and has a strong commitment to her career and moving forward Bayshore's mission and vision of : Passionate and Caring: Leading Innovation and Being the Difference.
---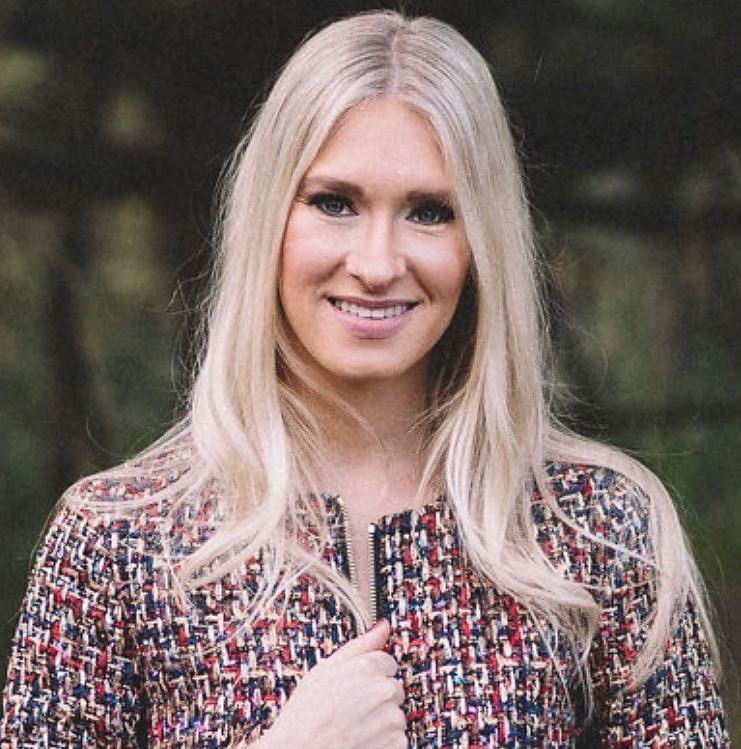 Katelyn Syms, RN BScN
Specialty Pharma Nursing Manager (SPNM), South Western Ontario
Katelyn carries out the operational and nursing management for the network of specialty nurses and infusion clinics in South Western Ontario. She also continues to be an active nurse in the infusion clinics, providing patient care. She is committed to upholding the best standards of practice for not only herself but the team she manages as well.
Katelyn has over 5 years of nursing experience after graduating with Distinction from Western University in London Ontario.  She started her career in the Emergency department and then transitioned to the specialty pharma division with Bayshore. Katelyn has been with Bayshore for over 3 years infusing therapeutic biological products and chemotherapy. She has also actively participated in several clinical trials as well as community education and drug administration in patient's homes. Before becoming the SPNM she was the Specialty Pharma Nursing Supervisor (SPNS) where she handled many different patient portfolios and worked with a number of drug programs.
Katelyn has been a part of the Bayshore team since 2017. Bayshore awarded Katelyn Nurse of the Year in 2020 because of her continuing dedication to excellence. She looks forward to bringing that drive and passion to her role as SPNM.
---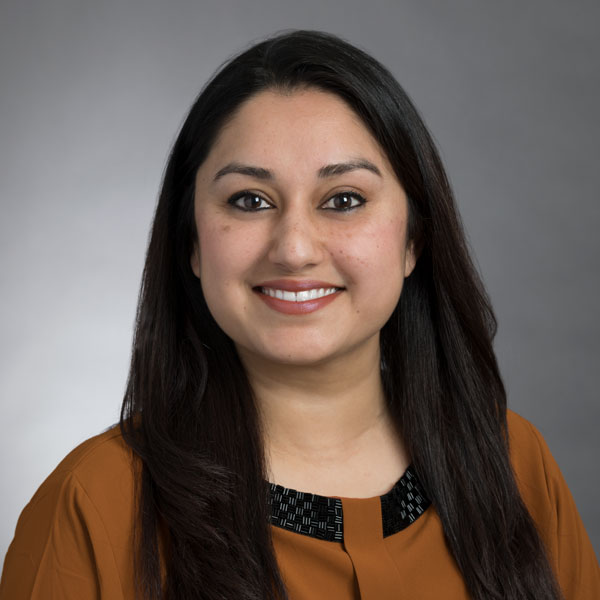 Simrita Gandhi, RN BScN
Specialty Pharma Nursing Manager (SPNM), Ontario
Simrita is fully invested in planning and execution of operational management strategies for Ontario clinics. Her primary focus has been on standardization and conformity of day-to-day operations for the clinics across Ontario. She has been a valuable asset, executing growth initiatives at an operational level and managing relationships with medical advisors.
Having graduated as a registered nurse (RN) from University of Northern British Columbia in 2008, Simrita has held clinical (ER and Med Tele Nurse) and managerial (Case Manager, Patient Flow Manager/Admin Coordinator) roles previously in private and public sector Hospitals across North America.
Simrita joined Bayshore Specialty Rx in 2013 as one of Bayshore's earliest clinical infusion nurses. In her previous role as an infusion nurse, she garnered an excellent reputation for improving patient experience and providing quality care. She has been supporting Bayshore infusion clinics ever since!
---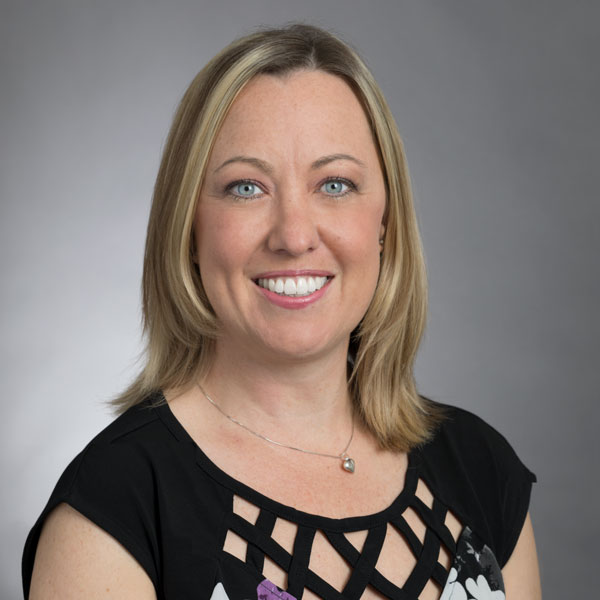 Melissa McCarthy, RN BScN
Specialty Pharma Nursing Manager (SPNM), Western Canada
Melissa graduated from the University of Alberta with a BScNursing in 2003. She has experience in NICU and ER. Melissa started with Bayshore when she moved from Edmonton to Kelowna in 2017 and has worked by way up to the SPNM role from a previous supervisor role. Melissa is the manager for Western Canada, where she oversees the operational and nursing management for the network of specialty nurses and infusion clinics in Western Canada. This unique and expansive territory pushes the boundaries of conventional thinking, and under her leadership, provides care to some of the most remote and underserviced communities in Canada.
---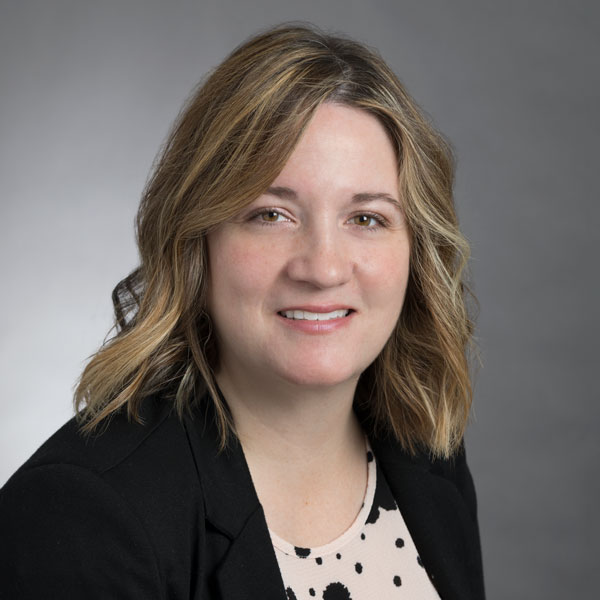 Crystal McKenzie, RN
Specialty Pharma Nurse Manager Atlantic Canada
Crystal started with Bayshore 10 years ago as a community RN in Timmins, Ontario, specializing in wounds, palliative care and IV therapy. After a few years she became the MCP where she was part of several change management projects that resulted in improved safety, documentation and patient care in the community. During her time as a clinical manager Crystal was lucky enough to assist with opening a new infusion clinic in the Timmins branch where she also became an infusion nurse. After several years of playing a dual role of infusion nurse and clinical manger for community care, Crystal decided she wanted to focus her efforts on the infusion division where she has been for the past 2 years. . Crystal accepted a supervisory role in Nova Scotia and relocated to the Maritimes where she has since become the regional manager.
---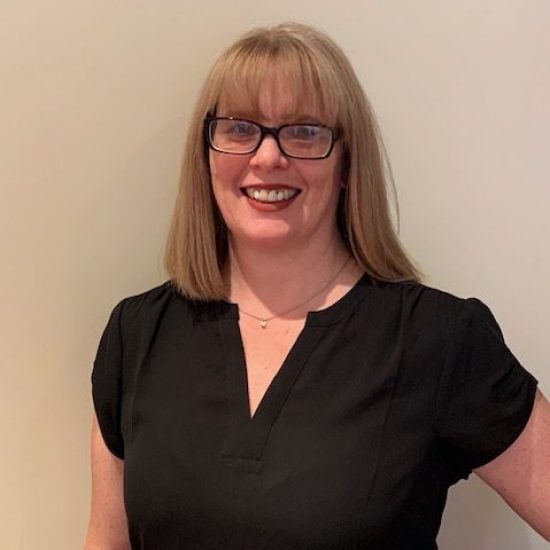 Lori Codignotto
Specialty Pharma Nurse Manager (SPNM), Montreal Region
Lori is a dedicated and passionate nurse with more than 27 years of experience, including roles working in private infusion clinics, community nursing and hospital nursing working in both surgical and emergency department settings. These various roles helped Lori grow into the nurse and leader that she is today. In addition to her impressive nursing experience, Lori is also fluent in English, French and Italian.
Over the past 14 years Lori has worked for Bayshore in a number of different capacities.   Starting with home nursing, she moved over to working in the infusion clinics as the organizations sole infusion nurse for the Montreal area during the inception of the clinic network. In 2017, Lori began working as a Specialty Pharma Nurse Supervisor which saw her continuing her role in the infusion clinics while also supporting the other nurses in the region.
In Lori's current role of Specialty Pharma Nurse Manager she is responsible for the operations and nursing management of our team of nurses in and around the Montreal Region. In this role she looks forward to bringing her strong clinical experience to the team to help drive positive change for our patients and nurses.
Nominated by her peer's Lori was awarded Bayshore's Nurse of the Year award in 2020.
---