Family Caregiving in Canada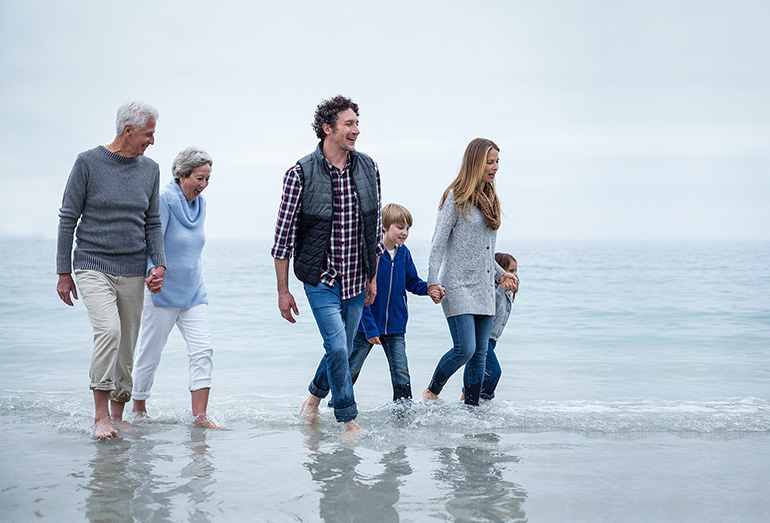 More than 8 million Canadians are informal (unpaid) caregivers for a family member or friend with a long-term health condition, disability or aging needs. That's one in four people – a staggering number that's anticipated to grow as our population ages. In this issue of Pathway to Health, we look at the role of the family caregiver, the risk of caregiver burnout and the benefits of respite care.
Chances are, at some point, you'll be a caregiver for an older family member or friend. Helping an elderly loved one can be highly rewarding; many people view it as an opportunity to give back to someone who provided for them in the past. Many seniors wouldn't be able to live dependently without help from informal caregivers.
Caregivers help with a wide range of tasks, including housekeeping (laundry, cleaning, cooking, grocery shopping), personal care (assistance with eating, grooming, bathing, dressing, toileting), health care (medication reminders), transportation (escorts to appointments and outings) and financial management (assistance with bill payments).
Informal caregivers play a vital role in our society – in fact, family members and friends provide 70 to 80 percent of the care that older adults receive in the community, contributing the equivalent of $25 billion in unpaid labour to Canada's health system.
As rewarding as caregiving may be, it can also be physically and emotionally taxing, especially if the care recipient has significant needs (such as dementia or a physical disability). Caregivers often have other responsibilities, including careers and families. The time, energy and resources that caregiving requires can cause considerable stress and financial strain. And sometimes, when an aging parent needs care, family dynamics are amplified, leading to conflicts between caregivers (such as siblings).
It's important for caregivers to recognize the signs of stress and burnout, and to take time for rest and self-care. The risks are real: caregivers stretched to their limits may suffer from depression and other health effects. Finding and accessing resources in the community and online may help caregivers cope with the demands of caring for a senior.
If the stresses of life at home are preventing you from living freely as you age, our Bayshore caregivers can help. Call Bayshore today at 1-877-289-3997 to learn how empowering it can be to age comfortably in place.