Message from Maureen Charlebois – Our Chief Nursing and Clinical Officer
Bayshore | | Featured Post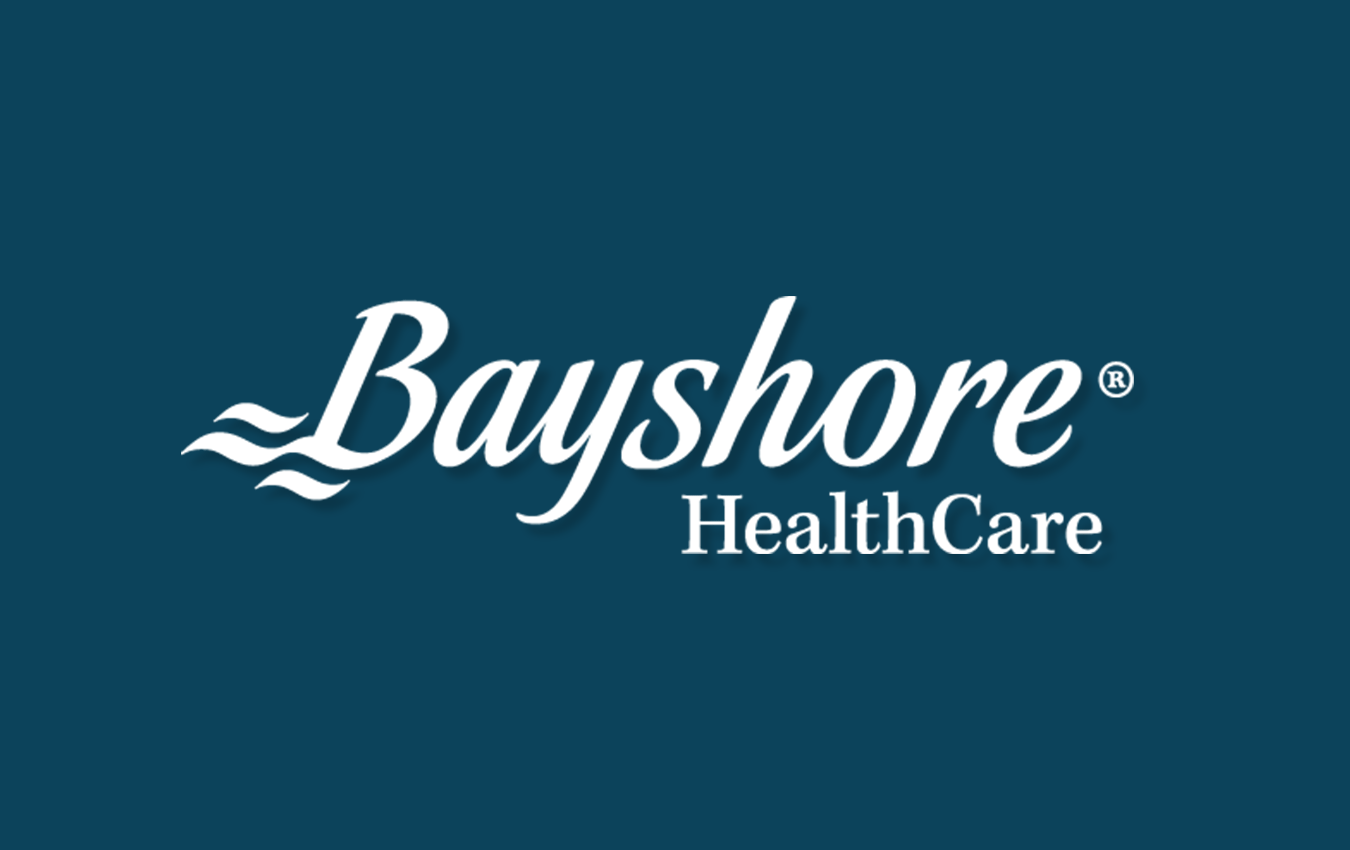 ENHANCED SAFETY PRECAUTIONS
October 5, 2020
Dear Clients and Families,
As the COVID-19 pandemic continues, the protection of our staff and our clients remains our highest priority. We are taking every precaution necessary to care for our patients, clients and their families, while protecting our staff in efforts to decrease the transmission of COVID-19. Therefore, in addition to masks being worn by our health care providers who provide care to patients and clients, and consistent with best practices, all health care providers will now be wearing eye protection (goggles or face shield) in addition to universal masking.
Bayshore health care providers will continue to provide a mask to patients and clients who need one, along with education about appropriate mask use – how to put it on and take it off, how to store in a paper bag after use, and when to replace the mask when it becomes damaged, soiled or wet.
You will also be reminded during your pre-screening process to have your mask on when the health care provider arrives, and to continue to wear the mask for the duration of your care. In addition, we ask you minimize the number of non-essential individuals present during the home care or clinic visit. If a family member needs to be involved in your care, they will also be required to wear a mask.
These enhanced safety measures have made a significant difference in containing and preventing the spread of COVID-19. In fact, home care has the lowest rate of COVID-19 transmission and related poor health outcomes compared to those in institutions such as Hospitals and Long Term Care facilities and Retirement Homes.
During this pandemic, you can continue to help decrease the spread of COVID-19 by:
Adhering to the guidelines set out by your Province which may include wearing a mask in public places
Practicing physical distancing by keeping a distance of at least 2 metres
Washing your hands frequently with soap and water throughout the day and before preparing foods and eating
Cleaning your home with regular household cleaners, especially regularly touched items such as toilets, sink tap handles, doorknobs and bedside tables
By working together and through the extraordinary efforts of our team, we will be able to achieve what is necessary to mitigate the effects of the pandemic and eventually defeat it. It is an honour to serve you and your family during this unprecedented pandemic.
Sincerely,
Maureen
Ms. Maureen Charlebois CHE, MHSc, BScN, RN
Chief Nursing Officer, Clinical Practice, Quality, IPAC, Safety & COVID-19 Lead 
Bayshore HealthCare
THE QUIET UNSUNG HEROES OF HEALTHCARE
June 18, 2020
COVID-19 is taking a massive toll on society. Canadians want to go to work, school, and to go out for a walk. Yet the population most impacted by COVID-19, our senior citizens, has only ever wanted to stay in their homes. Instead, so many have been moved into long-term care homes with heart-breaking results.  COVID-19 demands that we re-examine the recent learnings from in-home care for seniors.
Our company, Bayshore HealthCare, visits more than 35,000 people every single day in their homes.  Every day we arrive at our clients' homes – as promised – and oversee clients with dementia, Alzheimer's, tracheotomy care, ventilator care, advanced wound care, cancer care, palliative care, post surgical care, chronic disease management, pain and symptom management, home infusion services, and intravenous therapy.
Each week we provide more than 245,000 home care visits across Canada. You would expect that COVID-19 would take a toll on in-home client/patient care. Yet  the data shows  0.36 per cent of our home care clients have had COVID-19, resulting in no deaths while under our care and, thankfully, only 0.1 per cent of our home care employees (or eight staff) have acquired COVID-19. This is a stark comparison to the almost 5,000 COVID-19 deaths in Canada's long-term care homes.
Frankly, our home care teams are the quiet unsung heroes of healthcare. More importantly, our home care teams take critical pressure off our hospitals and the fragile heath care system.
But our message is this: our seniors deserve the dignity of staying home in their later years with excellent reliable care. Tragically, COVID-19 has proven that home care isn't just a better experience, with this disease it has vastly better health outcomes.
Canada's National 2017 Census revealed that for the first time ever our seniors outnumber children in Canada. There are now 5.9 million seniors, compared to 5.8 million Canadians aged 14 years and under. It is more important now than it has ever been to have enabling policies at the Federal and Provincial level to enable seniors to stay in their own home and receive the care they need and deserve.
The priority of in-home care providers has always been the safety of our clients and staff.  Since the end of January, like the rest of the world, with little to no warning, we needed to step up to ensure our staff and clients were safe, including limiting the number of health care workers in any one client's home. Not an easy task with 35,000 daily visits, each one with different needs; some seniors need only one shift a day or a week, but some require 3 or more caregivers within a 24-hour period.  But we moved quickly, developed strict pre-home screening  processes, COVID-19 infection and prevention practices and more importantly, we did it early.
Further advancements of digital health have also been realized which enable nurses and other members of the health care team to securely and conveniently connect with clients and their families to provide advice; support and guidance to help them better manage a medical condition or simply get answers to questions virtually. Through telepractice we can now remind seniors to take their medication on time or to visually assess an injury to determine if additional in-person care is needed. We also provide virtual counselling to support oncology patients, mental health and rehab therapy to keep patients motivated and on track to reach their health care goal.
In addition to caring for our clients in their homes, our home care teams have gone above and beyond when they stepped up recently to help with the crisis in long term care homes when there was no one else available to help. And they wanted to help.
There is little doubt multiple inquiries will be launched into the state of long-term care homes as a result of the horrible tragedies of COVID-19. But as we consider alternatives, let's remember that the best option has always been to just allow Canadian seniors to stay home.
Maureen M. Charlebois CHE, MHA, BScN, RN
Chief Nursing and Clinical Officer
Bayshore HealthCare
May 27, 2020
It has been a long 9 weeks since the COVID-19 pandemic started. Throughout this time we have sent you communications to keep you informed regarding COVID-19 and the required practices to keep you and our staff safe. I am now writing to you to personally thank you, our patients and families, for the incredible support we have received through this difficult time. Words cannot convey how grateful Bayshore HealthCare is for your continued commitment, positivity and understanding of the changes that have taken place in effort to continue to deliver you high quality care and services as we evolve into our 'new normal'.
As the Chief Nursing Officer and designated COVID-19 lead, I have been responsible to ensure that safety for our staff and clients remain our top priority. As such, I wanted to take this opportunity to share with you how Bayshore has kept you, your families and our staff safe by proactively implementing and adhering to evidence based infection and prevention control standards whether providing care to you in your home, in our infusion clinics or in your community.
Even before the World Health Organization (WHO) declared COVID-19 a global pandemic, Bayshore's team of clinical, quality, occupational health and safety experts, implemented enhanced safety measures to our protocols, clinical management, facility operations, and new virtual care services, to enable us to operate in an environment that protects the safety of our team and our patients/clients so we can continue to deliver exceptional care.
The basic elements of an infection prevention and control program (IPAC) are designed to prevent the spread of infection in all of Bayshore's healthcare settings. When these elements are present and practiced consistently, the risk of infection among clients and staff is reduced. To prepare the organization for the possibility of a pandemic, we started with enhanced safety education regarding the importance of increased household/facility cleaning, stringent hand hygiene, client and self-screening before every visit as well as increased engagement to ensure knowledge translation and understanding of the enhanced IPAC practices required for effective management of the pending coronavirus (COVID-19).
In February 2020, we implemented droplet and contact precautions for COVID-19 high risk clients who were asymptomatic, suspect or confirmed. This included the implementation of a COVID-19 Personal Protective Equipment (PPE) Clinical Practice Guideline aimed to keep our staff and clients safe by having our health care providers wear masks, gloves, isolation gowns and eye protection and we also asked our clients to wear a mask (if tolerated). When public policy was implemented for all citizens to self-isolate we enhanced our COVID-19 Clinical Practice Guidelines to include health care providers to wear full PPE when entering the home of a patient/client who has a household member on self-isolation. When the assessment of risk to our health care providers increased due to COVID-19 community spread, we increased our safety measures to include all health care providers to wear masks and gloves regardless if clients or household members screened positive for high risk/suspect/probable COVID-19.
As time went on, we were starting to see the additional stress and concerns from both our staff and our clients/patients. In response, we developed and implemented a Personal Protective Equipment (PPE) Safety Mentorship program. PPE are the most 'critical tools' for professional and paraprofessional healthcare providers in keeping themselves and their clients safe during a pandemic and appropriate use of PPE is vital. Therefore, developing an enhanced PPE safety program to remove human variability from this activity was added to our top safety priority. The Goal is ZERO preventable harm for all staff and clients by providing in-the-moment support and coaching for safe practices in screening, hand hygiene and putting on and taking off PPE.
Bayshore's existing Clinical Manager/Clinical Leader staff are leaders in patient safety and are now serving as PPE Safety Mentors where they coach and educate their team members on enhanced IPAC Practices and enhanced PPE safety practices for clients and staff. Knowing, practicing, sharing and supporting best practices, will advance making PPE as part of our everyday 'routine practices'.
These enhanced safety measures have made a significant difference in containing and preventing the spread of COVID-19. In fact, home care has the lowest rate of COVID-19 transmission and related deaths compared to those in Hospitals, Long Term Care facilities and Retirement Homes. Our health care system has been built around institutionalized care and now more than ever we need it to be built around home and community care as home is the safest place to receive care and services.
As we all continue to fight this pandemic until a vaccine is available, the Bayshore team will continue to adhere to these enhanced IPAC safety measures and we will adjust our practices based on any new evidence. In addition, we thank you for doing your part and would like to provide you with a mask to wear when physical distancing isn't possible while receiving care.
At Bayshore, we are taking every precaution necessary to care for our clients and their families, while meeting both the physical and psychological safety of our staff and clients. By working together and through the extraordinary efforts of our team, the support of all levels of government, and our healthcare partners, we will be able to achieve what is necessary to mitigate the effects of the pandemic and eventually defeat it!
It is an honour to serve you and your family during this unprecedented pandemic.
Sincerely,
Ms. Maureen Charlebois CHE, MHSc, BScN, RN
Chief Nursing and Clinical Officer, Clinical Practice, Quality, IPAC, Safety & COVID-19 Lead
April 20, 2020
In these difficult times, people in healthcare have been called upon to be extraordinary, and our front line staff  has risen to the occasion.
I have been blown away by the dedication and thoughtfulness of our hardworking team, including our health care providers, management, admin and all members of the Bayshore team.  I'd like to salute each and every one of them across the country who are working so hard every day to support our clients and their families throughout this challenging time.
We've asked so much of our front-line staff in the recent days. With everything that's going on they are showing up every day determined to provide care and keep our clients safe and themselves safe. In moments of crisis, they understand that we have a critical role to play in communities across Canada. And they are working around the clock to make that happen.
Thank you to our clients and their families for your patience as things are changing rapidly and we need to respond and make changes quickly. But most importantly, thank you to our staff for their dedication, hard work and ability to go the extra mile. I am truly honoured to be working with such an amazing team.
As you  know, 2020 has been declared Year of the Nurse by the World Health Organization and the International Council of Nurses. Bayshore nurses provide care in person or virtually in our clients' homes, in our infusion clinics, in the community and other care settings. The profession of nursing encompasses autonomous and collaborative care and includes the promotion of health, prevention of illness, and the care of ill, complexed and vulnerable people.  Nurses have advanced training and education and the knowledge and expertise to regulate themselves as individual practitioners and to regulate their profession through their provincial Colleges. Within the total health care environment, nurses work with other health care professionals to advance the care and wellbeing of people across Canada.
Please take a moment to watch a short video message recognizing the outstanding nurses and other healthcare providers at Bayshore, who truly make a difference.
Stay safe and stay healthy.
Maureen Charlebois
Chief Nursing and Clinical Officer